Here at NRDC we've created a new season for ourselves: the Growing Green Awards season. And it's making its fourth appearance.
Each year around this time we publish a call for nominations to win the NRDC Growing Green Awards, our effort to recognize leaders who advance more sustainable food systems. It's sort of like spring planting, that happens in autumn: we put out the call for nominations, watch the pile of applications grow over the next six weeks. After some pruning in December, we'll be ready by April-May to show the world a bounty of innovation sown by our nation's most impressive sustainable food leaders.
Do we really find the most impressive food leaders in America? Well now that's a hefty claim, but you'd be hard-pressed to find better! Check out our winners from last year: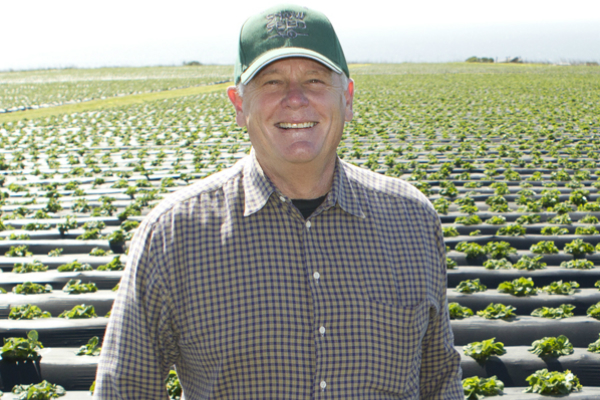 Jim Cochran not only pioneered organic strawberry farming in California, but he now offers field workers a collection of benefits nearly unheard of in this industry: employee stock ownership, health coverage, union membership and other benefits.
Pam Marrone was recognized for her work inventing "pesticides" from plants and microbes - naturally derived compounds that have huge potential replace highly toxic synthetic chemicals.
Ann Cooper, also known as the "the Renegade Lunch Lady", won a Growing Green Award for her work to establish over 500 salad bars in schools around the country-- a ray of light in the nutritional darkness of our school lunch programs.
Molly Rockamann won our Young Food Leader award for her leadership in saving Missouri's oldest organic farm and converting it to a non-profit organization that now trains and inspires new farmers - all accomplished before she turned thirty.
New for 2012, NRDC has added a Food Justice category to recognize leadership in making the food system more responsive to the needs of disadvantaged workers and communities. Awards for Food Producer, Business Leader and Young Food Leader will be given again this year.
We are inspired by thought leaders, such as GGA alum Michael Pollan and newcomer Nikki Henderson of the People's Grocery, who have volunteered to serve as judges for the 4th annual awards. Come visit us online at the Growing Green Webpage to meet all of our acclaimed judges and learn how you can nominate yourself or your favorite sustainable food leader to win in 2012.
Nominations Accepted through December 9, 2011
Renowned Food Experts to Judge
$15,000 in Cash Prizes to Be Given