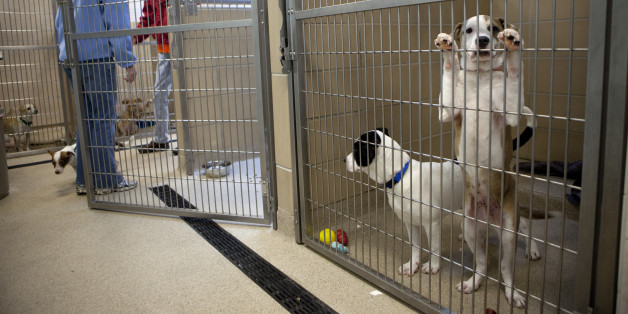 In the age of social media and the transparency of everything, traditional sheltering and animal control models that essentially amount to population control by the sanctioned killing of homeless pets just do not stand up to scrutiny.
In a 2011 Associated Press/Petside poll, 70 percent of pet owners believed that shelters should be allowed to euthanize shelter animals "only when they are too sick to be treated or too aggressive to be adopted." That, in a nutshell is the no-kill philosophy, and the sentiment and ethic that underlies it is driving the conversation at the level of municipal policy making across the country. The public understands that animals are individuals. Most people believe that the life of every pet has intrinsic value and that we have a special obligation to ensure the life and well being of those animals that we have brought into our homes and our communities as friends and companions. Killing homeless pets because they are an inconvenience is no longer acceptable.
Thirty years ago, the no-kill movement was a fringe voice championed primarily by grassroots outliers such as Best Friends Animal Society, local rescue organizations and one notable mainstream advocate and shelter director in the person of San Francisco SPCA's Richard Avanzino. Mr. Avanzino famously succeeded in leading San Francisco to become the nation's first no-kill community in 1994.
Today, no-kill has become the standard against which all municipal shelter operations are or will be measured. Your community is either already no-kill, implementing a coherent plan to achieve no-kill or making excuses as to why it's not possible despite all the evidence to the contrary.
According to OutTheFrontDoor.com, a website that tracks and monitors the progress of the movement, there are over 230 communities that qualify for no-kill status with a 90 percent or greater save rate. A 90 percent save rate is regarded as the no-kill threshold and assumes that 10 percent or less of the total number of animals entering a given shelter system will be too sick to be treated or too aggressive to be adopted. Those 230-plus communities don't include the many jurisdictions that are implementing comprehensive, effective programs, plans and policies to end needless shelter killing in the near future.
As no-kill gathers steam and political clout, animal control agencies, humane societies and SPCAs that are invested in the past, find themselves in the increasingly untenable position of defending the killing of healthy and treatable shelter pets. In truth, they are just stumps in the road to an inevitable no-kill future and they would be well-advised to embrace that future and assume a leadership role in getting to no-kill. Either that or get out of the profession of animal sheltering altogether because there is no question that we will be a no-kill nation in the foreseeable future.
This is not rocket science. It's a matter of doing what we all know to be the right thing and implementing the common sense programs, policies and community engagement that will end the killing. If no-kill is possible -- and we know that it is -- then isn't it immoral not to strive to achieve it? Together we will save them all.