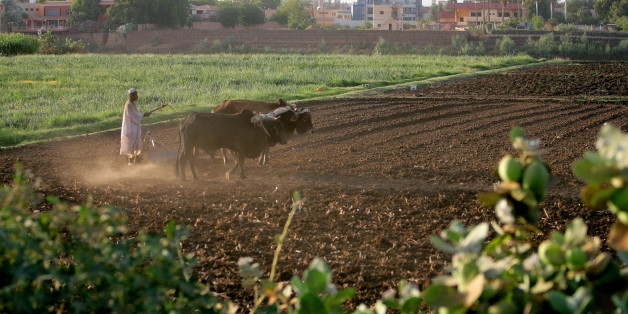 "No nation is immune to climate change," remarked President Obama at last year's Climate Summit. But climate change does not treat all nations equally. Studies consistently show that the countries that have contributed the least to greenhouse gas emissions, that is, the poorest nations in the developing world, will be the very countries that suffer the most from the consequences. We see evidence of this every day, as drought persists in Ethiopia, and floods trigger landslides in Bangladesh. The World Bank estimates that 100 million people could be pushed into poverty by climate change, if sufficient action is not taken in the next 15 years.
Millions of the everyday people who stand on the frontline of these climate challenges are farmers. Rising temperatures and worsening floods and droughts are putting the crops they rely of for food, nutrition and income under serious threat. But at CGIAR, we believe that these small farmers should not only be seen as victims. In fact, we think they can be the world's secret weapon against climate change.
Just like David vs. Goliath, one should never underestimate the smaller guy in the struggle. Small farmers can still thrive in the face of climate change, and our research is proving it. In Sudan for example, where temperatures often exceed 41 degrees, heat-tolerant wheat varieties from CGIAR have more than doubled yields. As a result, the government is now looking to drastically reduce wheat imports, freeing up money that can be invested elsewhere. Such interventions, that improve food security whilst helping farmers adapt to a changing climate, are at the heart of "climate-smart agriculture", a concept that CGIAR and its partners are working to implement across the globe over the next 15 years.
Climate-smart agriculture also seeks to reduce emissions from agriculture, where possible. Food systems currently account for up to 29 per cent of global emissions, so farmers have a critical role to play. Around 90 per cent of agriculture's potential to mitigate climate change, comes from carbon sequestration; that is recapturing carbon from the atmosphere and storing it in soil as organic matter. A sure fire way to do this, is to plant more trees.
In the 2014/15 cropping season in Tanzania, CGIAR Centers have worked with partners to raise and distribute 6,000 seedlings of the Gliricidia tree. This versatile tree, when raised on farms, can introduce a host of benefits, from improving soil fertility to controlling wind erosion on the farm.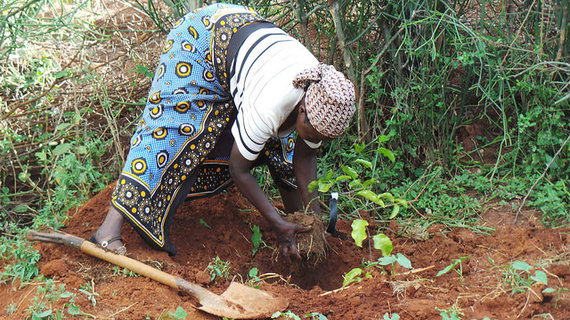 Livestock keepers can also make significant contributions to reducing emissions. Currently, livestock contributes to 47 - 55 per cent of agricultural greenhouse gas emissions. Responding to this, CGIAR Centers are testing measures appropriate to smallholders, such as better feed production and feeding practices, which can boost livestock productivity levels while also reducing emissions per kilogram protein or milk produced. For example, partners in Chile have discovered that adding turnip fodder to cattle feed boosts milk production by 21 per cent.
To make our food systems sustainable and resilient to the shocks posed by climate, particularly in the developing world, we now need to focus on climate-smart agriculture (CSA) - rather than innovations that only boost food production - and the multiple benefits CSA can offer both people and the planet. Research into new innovations needs to be scaled up, and we need fresh and innovative partnerships that will connect the spheres of climate change and agriculture that have previously been dealt with in isolation from one another.
Smallholder farmers will need to be equipped with locally appropriate tools and technologies, and incentivised sufficiently to use them. CGIAR programs have often found that partnership with governments generates a strong sense of national ownership on climate-smart innovations, and encourages uptake among rural farmers. Recent innovations such as weather-based index insurance that pay out to farmers when certain weather events strike, can also reduce the risk of taking up new ways of farming.
CGIAR believes that with the right investment, by 2030 there could be 150 million fewer hungry people in the world, while agriculture related emissions could be reduced by up to 15 per cent. It is an optimistic agenda, but with targeted investment in climate-smart agriculture, it is not out of reach.
Photo courtesy of World Agroforestry Center
This post is part of a "Climate Justice" series produced by The Huffington Post, in conjunction with the U.N.'s 21st Conference of the Parties (COP21) in Paris (Nov. 30-Dec. 11), aka the climate-change conference. The series will put a spotlight on populations who are adversely affected by climate change. To view the entire series, visit here.