The great naturalist Luthur Burbanks said, "Flowers always make people better, happier, and more helpful; they are sunshine, food and medicine to the mind."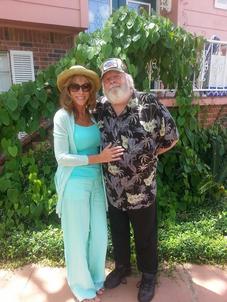 Linda and I celebrated our 18th anniversary today...(you may applaud). We had trouble deciding if we were going to dine at some fancy restaurant where arrogant waiters can't speak English or stay home and boil in the hot tub and enjoy a few glasses of wine. The wine and hot tub won.
I had ordered some flowers for the occasion and Linda asked me if I chose purple Lisianthus with Gerbera Daisies mixed in for added charm.
Do What???
She said, "Honey, I always hint that I like purple Lisianthus and Gerbera Daises and you always get me an assortment of flowers. These assortments always include Lilies but Lilies remind me of funerals."
OOPS!!!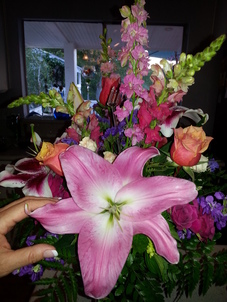 I responded "There's not one man alive on Planet Earth who can remember to buy flowers named "Purple Lisianthus" much less remember how to pronounce and spell it. Also, I had no idea the Gerber Baby Food company had started selling flowers on the side.
My attempt at flower humor fell flat at which point I offered to order more flowers. Linda responded by saying, "You can't give a girl too many flowers." So, I got on the computer and began the search.
The ill-fated "assortment" arrived at 3 p.m. and the beloved Purple Lisianthus mixed with Gerber Daises arrived at 5 p.m.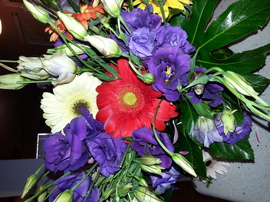 I am proud to say that the dog house is closed and locked for the remainder of the month. I do dearly love that woman. She knows what she wants and she's never afraid to say it. After all these years, I'm damn lucky she still wants me.