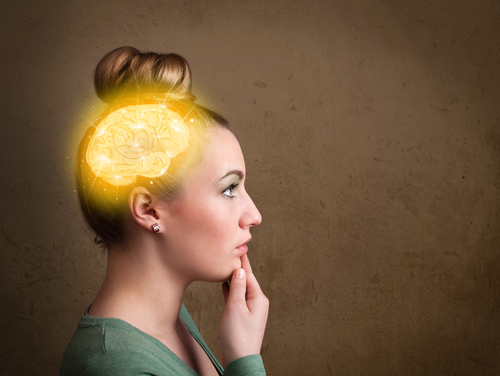 It's no secret that reading is the best exercise for your brain. Nowadays, 75 percent of Americans read e-mails with their smartphones. By adding intellectually-stimulating reading material to your inbox, you can get the brain workout you deserve. These 10 thought enriching newsletters will have your brain thanking you.
Brain Pickings: A free, weekly newsletter written by Maria Popova is bound to ignite your creative spark. Ad-free and running solely on donations, Brain Pickings is a top-quality resource for connecting-the-dots. Covering topics ranging from artists and writers to politics and technology, it's a smorgasbord of enriching information that will leave you inspired and empowered to develop your own ideas.
Futurity.Org: Futurity provides daily updates from top research universities in the US, UK, Canada, and Australia. The non-profit newsletter features the latest scientific discoveries from universities such as Carnegie Mellon, King's College London, McGill University, and the University of Queensland. Launched in 2009, Futurity.org shares  research with the public directly. It's a great way to keep up-to-date on today's scientific advances all while keeping your mind sharp.
Lost at E Minor: This Australia-based newsletter is proud to publish atypical cultural news. Subscribers choose daily or weekly updates of arts-related topics ranging from architecture and design to food and fashion. With articles like  "An Alarm Clock That Wakes You Up With An Orgasm? We Interviewed the Inventor!" and photos of "Packing Tape Art by Mark Khaisman", Lost at E Minor is bound to spark your creativity and keep you wanting more.
MIT Technology Review: Founded in 1899, this newsletter is a product of MIT and its commitment to reporting on the world's preeminent innovators and technologies. Provided in six different languages, MIT Technology Review invites its readers to engage with experts and to explore new technologies and their impact on humanity. Accurate and independent, MIT's newsletter will have you examining data and probing deeper into intelligent discussions on tech.
Now I Know: Wake up every morning, and learn something new. Sounds idyllic, right? It can happen. Signing up for Dan Lewis' daily newsletter, Now I Know will have daily interesting tidbits of information in your inbox. Did you know Abraham Lincoln created the Secret Service the day he was killed? Now you know!
Singularity Hub: Providing the latest in robotics, artificial intelligence, stem cells, genetics and more, Singularity Hub will keep you up-to-date in the world of science and technology. It's also responsible for telling us about the future. It's a future that transcends intellectual and biological limitations and it's approaching sooner than you think. Singularity Hub is here to keep you informed on the present updates of the future.
TED: TED- meaning Technology, Entertainment, Design -- is a nonprofit devoted to "Ideas Worth Spreading". Starting in 1984, TED now consists of two annual conferences, several award-winning TED Talks videos, and more. It's a platform for global discussions on a wide-range of topics, and will leave you feeling inspired. Sign up for a daily or weekly newsletter, and get ready to hear truly fascinating ideas.
The Atlantic Cities: The Atlantic Cities brings together data, trends and news to explore ideas and issues involving today's cities. From a city's bike technology to a visual guide of the Polar Vortex, this newsletter is full of well-informed and visually appealing articles about the urbanized world. The Atlantic Cities to a great way to engage your mind with the world you live in. 
Thought Catalog: A website driven by its readers, Thought Catalog is a place where all thinking is appreciated and promoted. Readers can submit articles for potential publication -- a newsletter where everyone is truly engaged and involved. The idea is to shape culture by empowering readers to share their ideas and stories with the world. Thought Catalog's website and newsletter will have you thinking and developing your own ideas in no time!
Quartz: Fairly new to the web, Quartz is already taking digital news by storm. Focusing on creative and intelligent journalism, Quartz ensures quality coverage on the new global economy. With business professionals in mind, their website is built for hand-held devices. Knowing their readers are on the go, Quartz makes sure to have intellectually-stimulating news right at your fingertips.
Keeping your brain exercised can be a challenge when dealing with the hectic day-to-day grind, but these 10 newsletters can be delivered straight to your inbox. Get subscribing!
Photo via Shutterstock.com