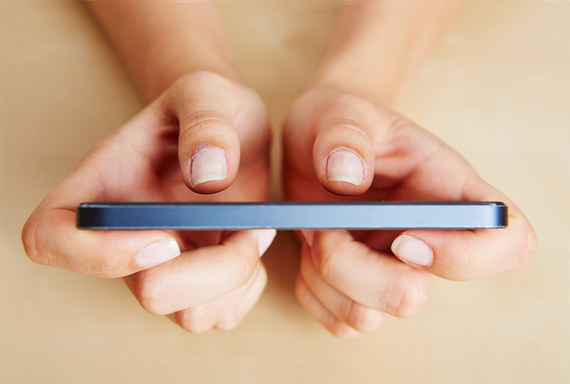 By Matt Hussey
What do chasing hurricanes, pizza, and Sega Genesis all have in common - apart from being the triumvirate of awesomeness for any male born before 1985? These are all part of the turnaround stories for companies that have harnessed the power of the mobile app economy to grow and even reinvigorate otherwise flailing businesses.
In 2013, the app economy was worth a staggering $25 billion, and the EU forecasts it will balloon to $81 billion by 2018 in the Eurozone alone. But while startups like SnapChat have driven growth in the area (the company was recently tagged with a $10 billion valuation), there are some businesses in non-digital spaces, like pizza delivery and weather forecasting, which have also benefitted from investing mobile applications. While many companies have added mobile apps to their stable of properties, here are five companies making a name for themselves and rebuilding their business as mobile-first.
The Weather Channel
The Weather Channel (TWC) has been a stalwart on cable and hotel TV sets since 1982. Thanks to some shrewd business deals, 100 million households subscribe to The Weather Channel in the US as of August last year. But in the same year, the network also hit a five-year low of 211,000 daily viewers, down from 273,000 in 2012.
The reason? People aren't watching as much TV through large rectangles in their living rooms as they used to. Today, they look up the weather on smartphones, and The Weather Channel, like the good forecasters they are, saw this change coming.
In 2011, the company began a shift to mobile, using brands to help their users understand the weather. "If it's raining, we might feature Hunters wellies, or if it were snowing, the advertising would be relevant for severe weather, for instance insurance or car tyres," Ross Webster, TWC's Managing Director for Europe & the Middle East told the Guardian.
Today, the app has been downloaded 125 million times globally, dwarfing its domestic user base. There are 10,000 weather apps in the app store and TWC's has crushed the competition (and their own TV channel), reaching number one in the App Store's Weather chart in early 2014 and staying in the top five ever since.
SEGA
SEGA has existed in some form or another since 1940, which makes it downright prehistoric in terms of tech companies. The company didn't hit its peak until the 1980s, when it created iconic games like as After Burner, Out Run, Altered Beast, Shinobi, and Golden Axe. Sonic the Hedgehog, which formed a cornerstone in many of our childhoods, didn't appear until 1991. During its golden age, Sega sold 30 million Sega Genesis (Mega Drive outside the US) units worldwide and held a monstrous 55% of the home gaming market.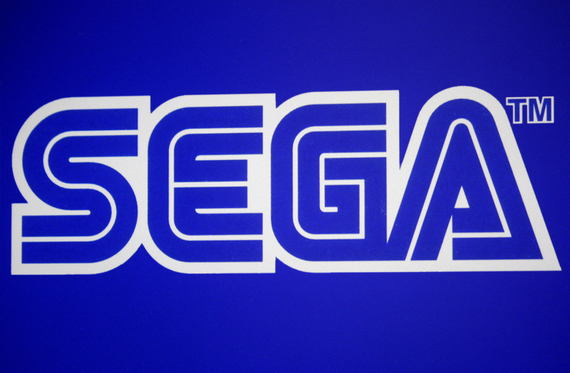 Since then, however, the company entered a seemingly inexorable decline. Things got so bad that in 1999, SEGA decided to leave the hardware space altogether. Despite the downturn, SEGA shifted its focus to producing games like Super Monkey Ball under its mobile wing, SEGA Alliance, which headed straight to the top of the iOS charts upon release.
"We've been working with Apple in handheld gaming before there was an iPhone," Director of Developer Relations Ethan Einhorn told Edge online. The drip-feeding of its huge library of legacy titles onto iOS, and later, Android, has resuscitated the Japanese game maker. Nintendo, SEGA's long standing rival, took a different approach by trying to control all aspects of its business and not relying on third parties to distribute its games. The result was that the company suffered an operating loss of a half a billion dollars last year.
SEGA, on the other hand, jumped out of the hardware business and jumped into bed with the next generation of consoles: smartphones. SEGA works with third-party shops to help develop, distribute and even promote it wares. While profits are down for its heyday, at least it's alive and profitable!
Domino's Pizza
The renowned American pizza delivery chain has crushed its competitors lately. Since Domino's CEO went on air to tell consumers he didn't think their pizzas tasted very good in 2009, shares in the company have grown by 750%, compared to 193% for Papa John's and a moderate 93% for Pizza Hut's owner YUM Brands. In 2012, Domino's opened its 10,000th store and out of the 99 countries the franchise operates in, its pizza-sales dominate 70 of those markets. At the same time, Domino's has the dominant mobile app in its space.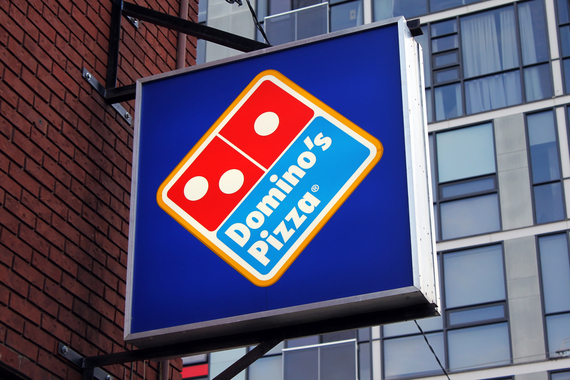 According to Domino's British franchises, sales from mobile devices have increased 102% year-over-year. Worldwide, that has amounted to 6 million downloads of its mobile apps and a consistent ranking among the top 15 apps in the lifestyle rankings in the Apple App Store and Google's Play store. As a result, Domino's now generates more than $2 billion of its global digital sales through its apps, roughly 35% of the company's total profits. Meanwhile, Pizza Hut is being warned by its biggest franchisee that its slow march towards digital is damaging sales.
Methods of making a pizza haven't changed much since the Italians first started spinning dough. But the way they are bought and sold has. Domino's understands how the smartphone has become the centre of how consumers connect with the world, providing them with the fastest and easiest way of asking for extra olives on their pizza.
Electronic Arts
Like Sega, American video game developer Electronic Arts (EA) had a golden age in the time before mobile apps. Today, the sun continues to shine on EA, the producer behind hits like Battlefield, Burnout, Command & Conquer, FIFA, Fight Night, Madden NFL, Mass Effect, Medal of Honor, Rock Band and SimCity.
But the eighth largest software company in the world realized that its audience didn't want to just sit in living rooms or spare bedrooms across the globe playing shoot 'em ups. They want to play these kind of games while at work, on the train, and spending time with friends.
To date, EA has published more than 1,000 apps across all platforms including Battleship, Boggle, and Bop It!, while slowly condensing and repackaging several of its epic catalogue of console titles that bring with them loyal fan bases. In fact, the company made more money on iOS last year than it did on any other platform.
But that's not to say EA is waving goodbye to Microsoft and PlayStation and shacking up with Apple and Google. EA continues to make flagship titles such as Titanfall, the Battlefield and FIFA games series, which will be hitting Christmas lists sometime in the next month. However, with some of these games battering EA's bottom line with $100 million price tags, they can afford to make them only because their app division now rakes in nearly $500 million a year.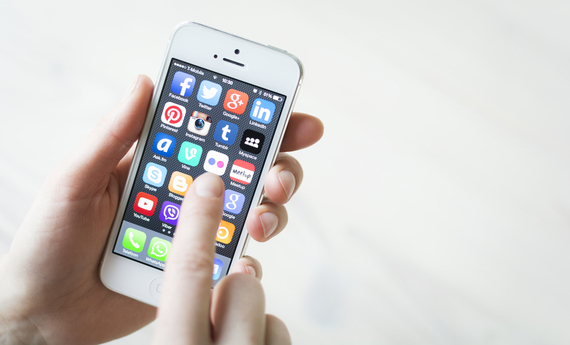 Electronic Arts has leveraged the app economy so that it can continue to make rich, immersive gaming platforms for consoles with the necessary processing power. In turn, EA extends the life cycle of said games by creating mobile app versions for an audience that doesn't use consoles. It's the circle of life, and EA are the kings of the jungle.
Naver Corporation
The Naver Corporation is South Korea's equivalent of Google. Its Naver search engine, which first launched in 1999, enjoys over market share of over 70% in its. Its features include an integrated news service, email, academic thesis engine and even a web portal for kids. More than 25 million Koreans count on it as their default browser.
But in 2011, Naver decided to create Line, an instant messaging service for smartphones. The company didn't do so because it wanted to build profits; it did so in response to the devastating Tåhoku earthquake that disabled radio-based telecommunications in Japan, knocking out text messaging for most subscribers. Engineers created the app that relied on internet-based communication to circumnavigate the problem. Within 18 months the service had 100 million users.
Less than three years later, the app reached the 400 million user mark worldwide. It has become a company in its own right and even filed for an IPO on the Tokyo Stock Exchange earlier this year. In the first quarter of 2014, the app posted revenues of $144 million. Compared to SnapChat's total revenue so far (zero), it's easy to see why investors want a slice of the action.
Line wants to become the gateway to other mobile services, not just messaging. In an interview with the Wall Street Journal, Line Chief Strategy and Marketing Officer Jun Masuda said it wants to make Line the Yahoo! (in the golden days of web portals) for smartphones. The gateway to content that Line can control and take a cut of the profits when users buy anything.
While these five companies have taken on the app economy and won, they haven't done it by just developing an app, releasing it, and watching the money roll in. Instead, these companies looked at their brand and its core values, and how an app would enhance a consumer's experience of it. Whether it's deciding to spend a day inside or in the park, ordering a side of buffalo wings with an American Hot 12-inch, or reliving the button-bashing glory days of your Sega owning youth, each of these apps allows us to make more informed choices about how we spend our time - and in turn, rewarding the companies who make our lives easier.