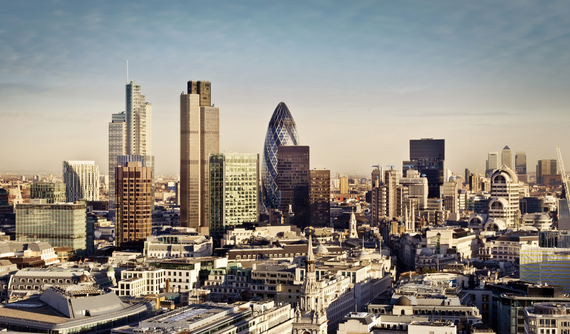 Silicon Valley may be the historical mecca of the tech startup, but when it comes to the world of fashion technology, London has positioned itself to be the center of everything digital fashion. It's brimming with fashion-conscious technologists, creatives and entrepreneurs alike and it's a one-stop shop for inspiring style, hiring talent and closing deals.
Itxaso del Palacio, who has experience working with fashion tech startups through London-based investment firm EC1 Capital, sees the advantage of having the important players together when building great tech products. "London has designers, big brands, retailers and technologists, who understand how to build great tech products from scratch. It's always on the edge of new trends. You can see how fashion is overlapping with other sectors such as wearables, fitness and health."
Startups like Lyst, a personalized fashion marketplace, Boticca, a retail website for jewelry and accessories, and EDITD, a fashion data firm, are following suit by starting up in London. These are companies that are as much, if not more, technology companies as they are fashion companies.
Launched in 2007, London-based online publication The Business of Fashion has helped secure the British influence in this space. Commonly referred to as the "Economist of fashion," BoF was founded by former McKinsey consultant and Harvard Business School graduate, Imran Amed when he saw a void in an informed view on fashion business. Today, its contributions include the industry's most talented writers and influencers.
British fashion giant Burberry is noted as being on the forefront of technology as the first luxury brand to incorporate digital and social media into its marketing strategy, in order to bring about a newfound relevance to the brand. Former CEO Angela Ahrends has moved to Apple as its new Vice President of Retail and Online Stores, suggesting the fusion of fashion and tech isn't going anywhere if Apple sees the need to incorporate a fashion sense into its brand.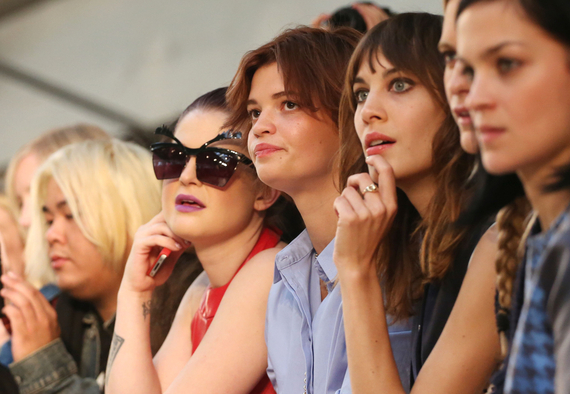 Two of today's most popular online retail companies Net-A-Porter and ASOS set up shop in London in the early 2000s, despite the UK's weariness toward e-commerce at that time. Since then, the two companies have experienced tremendous growth, most notably ASOS, which launched in China last November, and now exists in 240 countries worldwide.
ASOS CIO Pete Marsden explains that to find and develop some of its best talent, they work closely with the Prince"s Trust, a UK charity that provides financial and practical support to disadvantaged young people and Maker"s Academy, a highly selective, 12-week full-time course in web development. "Our CEO, Nick Robertson, is passionate about getting the UK's young people into fashion and tech," he says. ASOS want to make sure young people are prepared for the industry and proceed to take them on board after the training process.
Amalia Agathou shares the same passion when it comes to getting London's young people involved in fashion tech. She works with London College of Fashion on Front Row I/O,an organization aiming to support the fashion tech startup ecosystem with a series of events, classes and a pre-seed accelerator that will launch in March.
While creating new talent to support the ecosystem is clearly important, finding and hiring the best existing talent is a top priority too, and compared to New York and San Francisco, London is affordable! Chris Morton founded personalized fashion marketplace, Lyst, nearly 3 years ago. He has set up offices in both New York and London, but the tech side remains purely European-based. "70% of Lyst is data scientists, designers and product people, but our New York office is only editorial, partnerships and marketing. In New York, if you want to hire a data scientist, its a lot tougher because of the draw of the Bay Area, plus the best talent is incredibly expensive. Hiring in London and Europe is just easier and cheaper to do," he says.
Morton emphasizes that UK and other European-based investors understand the fashion market much better than Silicon Valley-based investors, which are more focused on tech alone. Boticca co-founder Avid Larizadeh agrees, after firsthand experience working in venture capital in Silicon Valley. "European VCs have been more involved with e-commerce related to fashion. They have more experience and data points they can draw from. The Valley is very much pure technology-based," which she further explains in her Forbes article from last year.
Although it's laudatory that London is flourishing with tech talent, fashion influence and huge fashion tech players, other key locations shouldn't be ignored. New York City is still very much a contender, as an established fashion house with the best strategic location for the U.S. market. Global fashion brands are also looking more toward Asia's economy, whose booming population is becoming hugely captivating in the e-commerce space. But for now, with all of London's advantages, (in addition to being at the center of the world's time zones) it's the best bet for any fashion technology business to get started.
Photos via Shutterstock.com