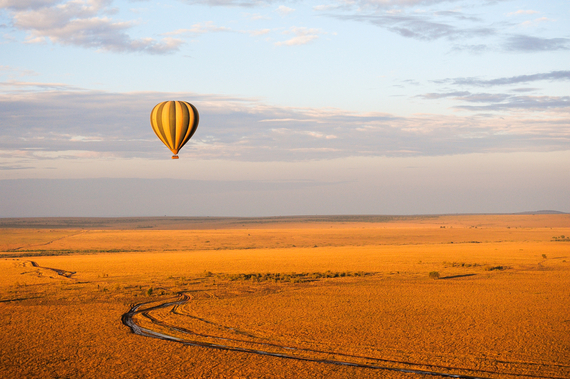 The mobile app ecosystem in the Western world is oversaturated with fads, gimmicks and multi-million valuations that can cause innovation to be pushed to the sidelines.
Shift your gaze a few thousand miles -- 9,598 to be exact -- from Silicon Valley to Nairobi, and you'll find a different story of innovation unfolding. Nicknamed the 'Silicon Savannah', the Kenyan capital has spurred a stream of mobile apps that tackle basic problems with simple solutions.
As 3G mobile internet connections become the norm and phones become smarter, apps emerge that improve healthcare, banking, and livelihood for those who need it most. It is here in East Africa's tech hub that innovation is occurring in its rawest form: out of necessity.
Africa, too often generalized as one entity, is in fact made up of 55 countries, each with their own unique cultural dynamic and economic systems. A gold mine of just over a billion people, Africa is still barely tempting the gaze of foreign investors. So, how is innovation in mobile technology molding the continent and who is leading the charge?
The Mobile Continent
In a little over a decade, Africa has witnessed the fastest growth in mobile subscribers in the world. Last year, 1.9 billion people were using smartphones, a figure that's estimated to reach 5.6 billion by 2019. In a continent where more people have access to mobile phones than adequate sanitation, the potential for this technology is immense.
In Kenya, the foundation of the mobile ecosystem has been laid mostly by NGO funding. In 2010, Omidyar Network and Hivos were among the first organisations to take this leap of faith, launching iHub as the city's first local nexus of all things tech. Today, the community hosts 14,805 members, 152 companies and employs 1128 people. More incubators and coworking spaces have followed, such as 88mph which operates in Nairobi, Lagos, and Johannesburg. With hosted hackathons and a stable wifi connection, it's here that young entrepreneurs, technologists, and designers connect and branch out to the international venture capital community.
Kenya, but also South Africa and Nigeria, are the optimistic leaders driving mobile app innovation. The rest of Sub-Saharan Africa however-- home to 7 out of 10 of the world's fastest growing economies-- is beginning to reap the benefits too.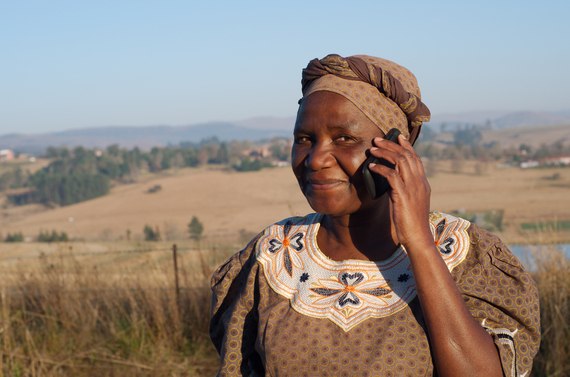 From Finance to the Fields
Imagine a world where internet banking is non-existent, physical banks are few and far between, and transport infrastructure is still a good decade away. Suddenly, our Western issues become obvious 'first world problems', compared to a landscape where managing personal finances is near impossible.
Enter M-Pesa, a mobile money transfer and microfinancing service that disrupted the Kenyan market in 2007 and infiltrated the lives of millions of people and businesses. With M-Pesa, a venture by Vodafone and Safaricom, anyone can use text messaging on a simple mobile device to pay their bills, buy their groceries, pay for their children's school fees, and allegedly even bribe customs officials.
Registered users are able to load cash onto their phones at an allocated outlet, found anywhere from the local chemist to the local petrol station. They can then send money to a third party by text message, which is then collected by the recipient at their nearest vendor. The service is used by a staggering 17 million Kenyans and accounts for approximately 25% of Kenya's gross national product. In 2012, over US $40 billion worth of transactions were funneled through the service.
From finance to the fields, M-Farm is another mobile app drastically improving livelihoods. For most low-volume Kenyan farmers, the only accessible source of information about market rates is their potential buyers. A lack of pricing transparency means farmers tend to get the worst deal. Transparency tool M-Farm tackles the issue by pushing current market prices and agricultural trends directly to the farmer via an app or text message. It also offers farmers the ability to collaborate and cut out the middleman. A simple and basic text-based app, this product addresses the essential needs of a rural farmers in a most viable way.
I-Cow, also a Kenyan brainchild, aims to increase the productivity of cow farming by working somewhat like a virtual mobile midwife. Through this very basic app, farmers are able to track the estrus stages of their cows and be sourced with modern information on breeding, animal nutrition, milk production efficiency and gestation. The app was created by a Su Kahumba, a former organic farmer, before being picked up last year by leading internet provider Safaricom. According to telco, the app targets close to seven million small scale farmers. "The application, which has been running on pilot for some time now, is expected to fill the gap that currently exists between farmers and the agricultural extensions officers," said Safaricom CEO Bob Collymore.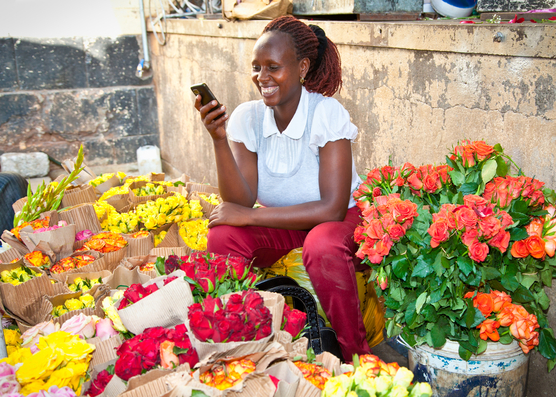 In Kenya, dairy is a $463 million business, and the difference between a subsistence farmer and an abundance farmer just a few litres of milk a day. If a cow farmer is able to fractionally increase their outputs, they can rise out of poverty. It is remarkable that a simple mobile app empowers them to do so.
The Most Basic of Needs
Across the world, health is a moral imperative. Still, far too many Africans succumb to preventable diseases everyday. An astounding 90% of all deaths caused by Malaria occur in Sub-Saharan Africa, as well as 40% of all deaths for children under five years old.
This is the big "African problem" that so many have attempted to address. NGOs haul supplies and governments invest in improving medical services, but the task remains gargantuan. How do you begin to improve a health care system constrained by high population growth, high disease burden, inadequate workforce, widespread rural populations and limited financial resources? The answer is mobile.
Another one grown out of Kenya, the MedAfrica app acts as a doctor to the masses. This pocket clinic can help diagnose and monitor symptoms, advise on treatment, validate doctors, authenticate possible counterfeit drugs and, if all else fails, direct you to the nearest hospital.
In countries like Kenya, there are on average 14 physicians for every 100,000 people. Meanwhile, 25 million Kenyans have phone subscriptions. Taking advantage of this fact, MedAfrica spreads the medical knowledge of a miniscule few to the masses in the most efficient way possible.
Toward a Sustainable Future
In emerging markets, people are hungry for progress and information. The demand is there, as is the technology infrastructure-- so why are foreign investors not jumping at the chance to engage with the next billion consumers?
One reason is because African innovation has yet to translate into a lucrative business within the technology sector. As Andrea Bohnstedt, director of private equity consulting firm Africa Assets, said recently, "People are more spoiled by pitching competitions, and few developers are actually concerned in building scalable companies that investors will risk putting their money in". Most African tech entrepreneurs lack the appropriate initiative and strategy to grow their simple applications into a holistic revenue-generating technology, a combination that spells out too much risk for most investors.
Progress is occurring internally, and mobile apps designed by Africans for Africans are lighting up the continent. The current success of the technology lies in necessity, but its evolution will depend on its marriage with a sustainable business model. As soon as this emerges, the rest of the world will be racing across the savannah to be a part of it.