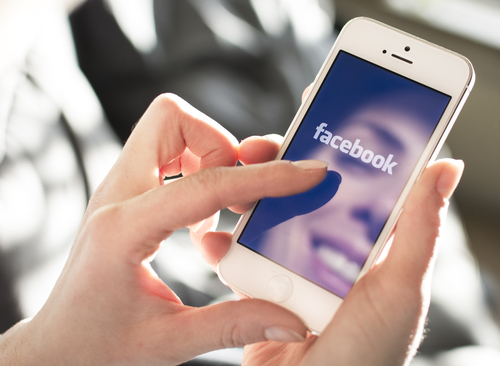 Do you remember your first day of school, your heart pounding and palms sweating in the hope of making a new friend? Starting a business is like going back to school all over again, and it's time to make some friends.
With a promising product and excellent service, it won't be as hard to become Mr. Popular. Here's how to harness success and get more likes on your start-up's Facebook Page.
How is Start-Up Marketing Different?
Branding and marketing for a start-up business poses a few more challenges than the marketing of products and services of existing companies.
Start-up companies have the task of obtaining and attracting a following from scratch without the back-up of a steady marketing or sales team. Most of the time start-up businesses only consist of a few individuals splitting the tasks between then. In order to successfully run a marketing campaign it's advised to follow some tips from the industry professionals.
Have a Killer Product/Service
Marcus Taylor, Founder of Venture Harbour says: "Two fundamental truths exist when marketing a startup. One is that a great product alone is not enough to succeed. The other is that no amount of marketing will make a crap product gain a mass audience".
Make use of your Facebook Marketing Strategy as an add-on to a great product/service, brilliant client relations and customer services. If people are happy with what you have to offer, they will have no problem supporting the business and telling others about it.
Satisfy Your Audience
In order to satisfy your audience, you have to understand them through monitoring their interests, preferences and interaction. Making use of your Facebook Metric tools you will be able to gather all the relevant information that you would need. This article explains all the terms and Facebook Page Metrics in detail.
Advertise on Other Platforms
Getting Facebook likes could be as easy as encouraging people to 'like' you. In the world of marketing you have to make it as easy as possible for a prospective client to contact or connect with you. Your website should feature numerous social media buttons and plug-ins, including the option to Like the Facebook page directly.
Use your Google, Twitter and LinkedIn pages to inform your readership that you are available on Facebook.
Facebook Advertising
When using your business page, you will soon realize that you are able to promote your posts. This is a way of securing that your following actually sees your posts and expands your reach. This will indirectly lead to attracting more prospective followers to Like your page. Facebook advertising is also a way to effectively research your customers.Even by using the same advertisement across all demographics you will be able to spot a pattern and identify your top followers and prospective clients.
What's in it for Them?
Even though we might be compared to sheep because of our online habits, we don't always blindly follow whatever a group asks us to do. We want and need a bit of motivation. As internet-user we want to be wooed. As an audience we want to know what we could gain by entering in a relationship with a brand.
Entice people to Like your page by allowing discounts, promotions and running competitions.  When advertising a competition on your website you could encourage visitors to Like the Facebook Page for a better chance of winning. Make your visitors feel valued and award their loyalty.
Stay Engaged With Your Audience
Show that you are actively involved in your following by staying engaged on every level. Post fresh content regularly and get your timing right. Never leave a question unanswered and encourage conversation to take place on your platform.
"Research shows that a Facebook post receives half of its reach within 30 minutes. Consequently, you should try to determine when your fans are on Facebook and aim to schedule your posts around that time."
Be an Open Book
Visitors would be less reluctant to Like your Page if your Business Profile is completely filled out. People want to know who they are connecting with, if the service/product is relevant and where the company is based.
Become a Source of Information
The main focus on your Facebook Page should be to inform, educate and entertain your following. This encourages engagement between the B2C sectors. Only share content, videos, images and links that you know would be of value to your following.
The information that you share should be in the form of unique, brilliant content. Invest your time in writing resourceful content that will be relevant for years to come.
Make Use of Facebook Insights
Facebook Insights are there to guide you in your marketing strategy. As a startup company you need to analyze your audience's habits and patterns. You will be able to determine the difference between the reach and virality of your posts which will help you with your social media strategy going forward.
Your Facebook Business Page also allows you to invite friends to like your page, only invite those that you know would be interested in your brand to prevent your business-following to look like a 'rent-a-crowd'.
Make it easy to find your website link, trading hours and contact details.
Make Use of Marketing Tools
Have a look at these marketing tools used by business professionals when it comes to successfully attracting a following and building a brand; 14 Social Media Tools Used by Marketing Pros
If you are still a bit in the dark when it comes to Facebook Marketing, have a look at Facebook's overview of the entire process. This step by step guide is a great source for any startup looking to grow their following through Facebook Likes.
Image via Shutterstock.com