Sony
is the latest heavyweight to enter the phablet phray - going toe to toe with the likes of Samsung, Huawei, Asus and HTC.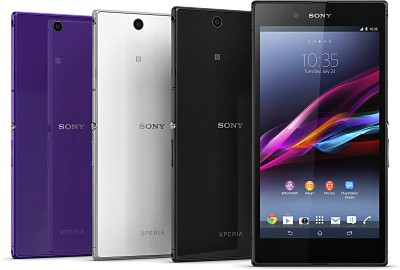 The phunny name isn't the only criticism when it comes to phablets. Size does matter; and bigger, apparently, isn't always better. Reviewers and consumers alike are calling them awkward, clunky, impractical, and too large for their pockets, faces and fingers. Why, then, are companies pouring millions of dollars and hours into creating these devices? It appears the answer is: because they can. Here are two reasons why the proliferation of phablet production won't slow down any time soon.
1. Consolidation. The last decade saw an explosion in the number of electronic devices available on the market. As these products battled for a place in consumers' lives, three formats emerged as clear frontrunners: the laptop, the smartphone and the tablet. The phablet aspires to further diversify the field by combining the benefits of tablets and smartphones, making it unnecessary for a consumer to own and operate both.
One could argue that a more efficient consolidation would be between the similarly sized laptops and tablets. This would allow smartphones to continue to cram more features into their very portable proportions.
However, from a manufacturing perspective, it is far more difficult for a tablet to make the leap up to the computing power of a laptop than it is for a smartphone to make the jump to the horsepower of a tablet. In fact, Sony's Xperia Z Ultra boasts Qualcomm's lightning-fast 2.2GHz quad-core Snapdragon 800, which cruises past Apple's A6X, which presently powers the latest iPads.
2. Redefinition. People today hang up on their phone calls in favor of browsing the Internet, interacting with social media, listening to music and playing games, according to mobile network O2. After making a phone call, the top non-vocal activities are email, texting, watching TV/films and reading e-books. In fact, since 2005, the average length of a phone conversation has been halved to about 90 seconds.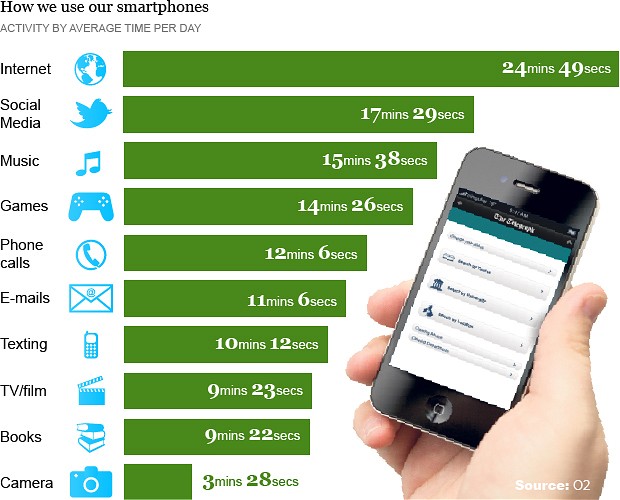 Smartphones are simply mobile computers that fit in your pocket. As a result, adding more glass enhances the user's ability to update Twitter, play Temple Run, watch the latest Game of Thrones episode and engage in a variety of other activities. With more time spent on data interaction and an increasing demand for drop-dead-gorgeous displays, the screen sizes have been on the rise. Even Apple succumbed to the trend as evidenced by the 18% increase in pixels on the iPhone 5.
With the consolidation of electronic devices and the redefinition of phones as mobile computers, it seems as though phablets are more than just a phad. Instead, phablets are on track to be the logical progression for mobile technology. With an expected 143 million units selling this year, Forbes predicts 350 million phablets going out in 2016. That's one for every living soul in the USA. The name may be cringeworthy, but it seems that the phabulous phablet is here to stay.