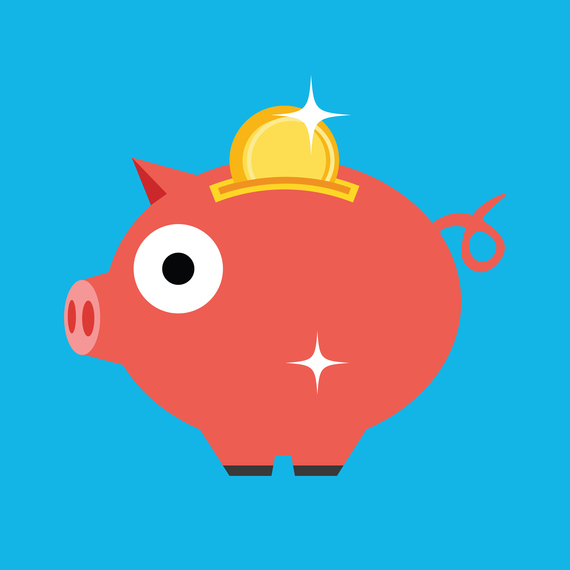 By Matt Hussey
The app economy has turned the humble phone into a personal travel advisor, DJ, photo editor, news reader, stock trader and movie maker. The announcement that Apple will at last fit its smartphones with NFC, and therefore allow the iPhone to be used as a means to pay for goods and services, will mean our phones are likely to become our financial advisor as well.
Juniper research has predicted that in little over three years, $180 billion worth of goods and services will be paid for using NFC, which means managing our finances will become more vital than ever. Thankfully, developers from the fintech world have been building apps that can restrict spending, save money, or allow you to keep abreast of multiple accounts with minimum fuss.
But how do you sift through the 27 million results that appear on Google when you go looking for the right one? Below are the only ten apps that you will ever need to manage your money from your mobile.
For the business traveler
1. Expensify
Keeping track of business expenses on top of personal finances is a tall order, especially when you're working on the go and keeping track of multiple bank accounts.
Expensify
"s free app eliminates a lot of that pain by letting you track what you spend in real time.
Whenever you buy something online or in a physical store, Expensify can input that data for you.
The app uses eReceipts to mine your connected credit card, automatically drag out anything it thinks is an expense and generate an a digital receipt that it will then log inside the app. These eReceipts are even acceptable to use for your tax return. If you're in store and receive a paper receipt, simply take a photo and SmartScan will drag out merchant name, transaction date and amount and keep it on file. It's pretty accurate with some receipts, although you may struggle with ones that have been stuffed in your wallet and have lost some of the ink.
You only get ten free scanned receipts each month before you need to upgrade, but the time saved from logging your travel expenses by sifting through piles of paper receipts yourself, or dumping them on your personal assistant's desk, makes it worthwhile. Expensify can be exported to and integrate with QuickBooks, Xero, NetSuite, Microsoft Dynamics, Salesforce and FinancialForce. The app, available on iOs and Android worldwide, also allows you to keep a tab on more intangible expenses like petrol by keeping track of your mileage, and it will convert any transactions you make while abroad into your domestic currency. There are corporate packages for small businesses if you don't want to stump up the cost for making the accounts department easier.
2. Budgt
Expensify is a big beast of an app that can overwhelm those who are new to submitting expenses and tax returns without the aid of an accountant. Budgt on the other hand (available on iOS only for $1.99), presents itself as a simpler, easier way to stay on top of your cash flow.
The app focuses on providing a budget on your expenses on a day-to-day basis, rather than a retrospective look at what you may have spent over the course of a month or more. Input is all done manually: you put in how much money you have, be it an expense account or personal, and then Budgt will calculate how much you are able spend. As you make purchases you have to add them to the app so it can monitor your bank balance, but the calendar feature allows you to go back and add costs when it's slipped your mind.
With each expense you add, this minimal app lets you you tag it with a category of your choosing, or one from a standard list like food, bills, etc. This tagging system creates a more detailed, visual breakdown of where your money is going via a series of color coded charts. This way, it's easy to distinguish between your personal and professional spending habits.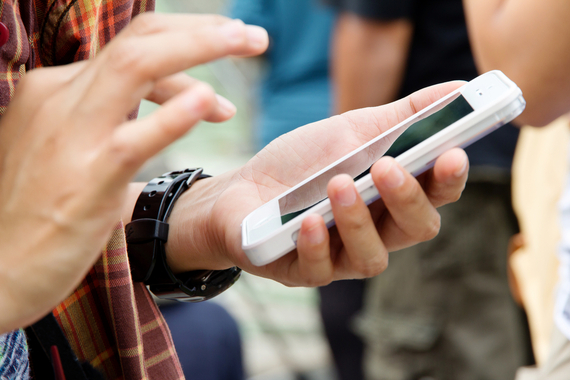 For the budgeter
3. Level Money
If you're looking to roll back your wayward spending, Level Money's award winning app can help you keep track of your daily cash flow. It acts like a GPS of your spending. The free app (currently only available in the US) works out how much you can save based on your spending history as a percentage.
The app works by dividing your finances into just four main categories: income, bills, save, and spendable, which each category displayed in a series comprehensible graphics. It also makes projections on your spending based upon how you currently spend.
So, on the first day of each month, Level Money "fills up" with your estimated income and subtracts your recurring bills and a savings rate. The app is connected to all of your credit, debit and banking accounts, so every time you make a transaction it adjusts the money meter accordingly. Any remaining money is what you have to spend.
The majority of US banks have all jumped on board, but those deals aren't available to Android or iOS users in Europe or elsewhere. "What we wanted wasn't a budget, but the digital equivalent of opening up your wallet and seeing how much you have left," Jake Fuentes, 27, Level's co-founder told the New York Times. While the app doesn't allow you to tap in cash transactions, it's one of the least labour intensive apps to make staying in the black, easier.
4. Mint
The likes of Wired, CNET and Digital Trends have all voted Mint as one of the best financial management apps out today, perhaps because the developers have made it free to download on both iOS and Android worldwide.
Setup is incredibly easy. Within two minutes of adding a bank account, the app will have cached a month's worth of your recent transactions and recommend features to best manage your cash. There's a desktop version that has more features available, but the smartphone app offers more than enough to keep a tighter grip on your spending.
Mint opens to its dashboard (called Overview), where it displays every element of the app without the need to scroll. While it's probably the most basic looking of the apps on this list, its features certainly make up for it: it lets you create an emergency fund, save for a vacation, put away money for a down payment on a house and much more. Each of these extra features comes with a built-in calculator to help establish a plan to reach your personal goals. It can also give you access to your credit score, along with advice on how to improve it.
While it probably won't win any awards for design, Mint's beauty comes with its utility and the 89,000 glowing reviews for the app on Google Play.
For the online spender
5. Slice
Slice's sole purpose is to help those who spend the bulk of their cash online keep track of it. Available for free on iOS, Android and even Windows, Slice's magic relies in mining your email inbox for received receipts and shipment details. If your online vendor sends a confirmation email for every purchase along with a shipment tracking, Slice is highly likely to find that information and extract it into the app automatically.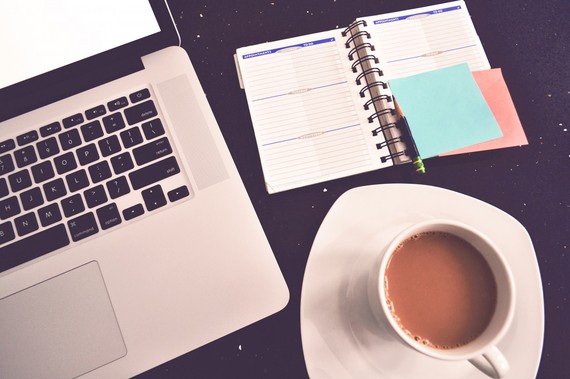 Once it has pulled in data from your online orders, the app will visually display updates on a map so you're always queued in to the status of your shipment, no matter where you are. It also sends you push notifications when your packages are being shipped, and has built-in price tracking software that will notify you when an item has been reduced in price. It even allows you to claim price adjustments directly from within the app, working like an one-stop online spending guru.
Once Slice - which works with Gmail, Yahoo, Hotmail, iCloud and other mailboxes - has been it's been up and running for a while, it begins to offer insights into what you buy, where you buy it and for how much. Business Insider described it as one of the top ten productivity apps you shouldn"t be without. With the recent addition of the Slice & Dice feature that gives you an overview of what you're buying and from where, perhaps you'll agree too.
6. MoneyWiz
Most of us tend to buy things across multiple platforms and devices, which is where MoneyWiz comes in to save the day. it will soothe your financial headaches by organizing your fragmented spending information in one place.
The app can be installed on across Apple devices and on Android, and all versions of MoneyWiz sync with each other using the aptly named Sync Everything feature. Once you've added your data, the Reports screen allows you to view your transaction history or data, including net worth, average spending, projected income and more. MoneyWiz supports importing files in either the OFX or QIF formats, which are used in accounting applications such as Quicken, so you don't have to start from scratch if you've already been using money management software elsewhere.
MoneyWiz also supports auto-pay for scheduled transactions, so you never have to worry about entering that information in manually. At $4.99 it's the most expensive app in this list.  But what you get for your money is 24/7 customer support, more than 300 features and, as Macworld says, the "top choice in the Mac personal finance field."
For the social spender
7. Square Cash
Square, the company famous for creating a minimalist payment system for small businesses, has branched out into friendship groups. The peer-to-peer payment service lets you utilize your email account and contact book to seamlessly send money to one another.
You can send up to $2,500 a week in several transactions or all at once. Afterwards, you can confirm or reject the required transfer, and move the cash from your inbox to you bank account within one or two business days. Square Cash can let you request money from up to 25 different people. So if you've had a big night out and picked up the tab for a lot of people, you no longer need to mentally keep tabs on who has paid and when. Currently a US-only service for cards carrying the Visa or MasterCard logo, it won't let you purchase things from merchants offline or on but will let you make settling bills between friends a lot simpler.
Square doesn't charge for transfers, which some analysts are saying is costing the company 25 cents for every transaction. But that's no concern of yours. Walt Mossberg called the app "the quickest, simplest method [he's] seen for sending money from one person to another."
Last month, the team added extra functionality that allows users to send cash via text messages, so it's clear the company isn't done finding ways to make small financial transactions more convenient.
8. Payfriendz
While Square Cash targets the US market, Payfriendz, launched by a term split between London and Berlin, wants to create a fast way for paying friends across Europe. The free iOS and Android app lets you send money to friends via their mobile phone number. You simply give it access to your contacts book, add credit from your account to the app and away you go!
How does it set itself apart? Payfriendz wants to make financial transactions social by including a messaging feature as a key part of the user experience. With a design falling somewhere between Whatsapp and iOS messenger, it's a familiar interface often becomes the focus point for discussions about the night before ("Did you Payfriendz me for that Uber last night?")
Like Square Cash, PayFriendz doesn't charge a transaction fee to send money. Perhaps its killer feature is it allows you to send foreign currency too, saving you a headache in trying to convert how much you owe someone in euros, pounds or dollars. There's a minuscule 1 per cent fee for cross-currency transactions, which is tiny when compared to how much a high street bank would charge to move cash between two accounts in different countries.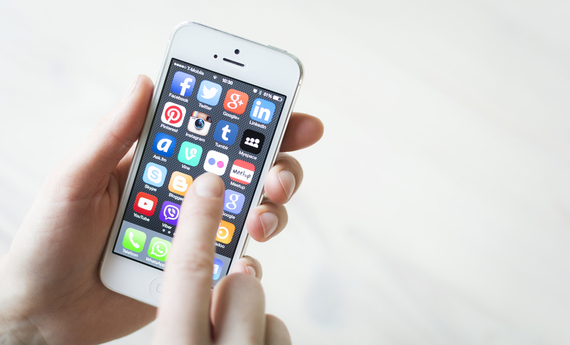 For the saver
9. SavedPlus
Saving money is easier if you're unaware you're doing it, which is the premise behind SavedPlus' app. The company believes that this savings approach works because it capitalizes on a psychological phenomenon called the endowment effect, in which you place greater value on something you already own than you would be willing to pay for it.
Whenever you spend money on one of your registered cards, it triggers an automatic transfer of funds to your savings account. Each transfer to your savings is set as a specified percentage of each given payment, deciding upon in advance by you. So if you buy an item for $20 and set your saving percentage at 5 per cent, the app will automatically move $1 to your savings account.
While the app is free in the US on iOS and Android (which gives you get 90 days of free use once you've added your first account), 5 percent of what you save (up to $5) is automatically deducted from your savings by SavedPlus after your 90-day trial. Don't let that scare you off: according to the app makers, their user base on average saves $350 per month, which rounds up to $4,200 a year. Alternatively, the percentage saving can be used to donate to charity directly from within the app.
10. Dollarbird
Dollarbird, a "smart calendar app for its finances", is exactly what it says it is: Eencased in a colorful, calendar-based design, the app allows you to track your expenses and income akin to other apps. However, where the free app on iOS and Android pulls away from others out there is by offering recurring transactions, and a five-year projection of where your saving will take you.
To use you have to manually input what you buy, but because it doesn't connect with your accounts, it has an added element of privacy that other apps don't have. Upon launch, you'll be asked to enter your opening balance - for example, how much you have in your current/checking account - which is the figure that all future transactions will be subtracted from or added to.
To add transactions you swipe down in the main calendar view and you'll be presented with a standard row of categories - 'Groceries', 'Household', 'Travel', 'Household' and more. The app keeps a rolling number at the bottom of a monthly calendar view that allows you to see how much cash you have left. It also breaks things down to a daily level so you're not having to make additional calculations of your daily spend. The Pro Version, available for $4.99, unlocks multiple calendars so you can keep credit card, cash and savings accounts separate. Plus, it can be synced between an unlimited amount of devices and people, so it's a great way of monitoring a friend or member of the family's spending habits.
Forget the life hacks and advice columns, put our money on one (or two) of these apps for an organized, easy way to keep track of your finances. Which app will you try first?
PHOTO GALLERY
29 Ways You Waste Cash