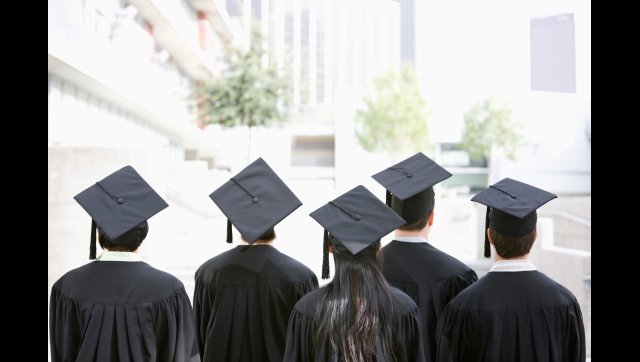 The way to fight poverty in Detroit is to make sure schools give kids an education that is real, relevant and comprehensive. Education must include lessons, discussions, experiences and opportunities for students to understand and demonstrate self determination, through thoughtful and purposeful living. Finally we must begin to create small, self-governed intentional communities throughout the city.
It's almost September. Every student -- whether good, successful, poor, defeated, a regular attender or a drop in and drop out -- all start thinking about going back to school. Why is it a difficult to discern? I have been told the most common commentary from students on high school is, "It's boring." So why do kids keep going? Is it because it's what you do in September? I think so. As the principal of a school for pregnant and parenting teens, I've sat across the desk from hundreds of girls who have been out of school from a semester to several years. When asked why they are back today enrolling, one out of three answers are given: "I'm going to be a mother and I need to finish high school," "I heard about this school and was told I could make up for the mistakes I've made in school if I come here," and, "I'm tired of doing nothing and I need to get on with my life." I have never heard a student say, "Because this a place where I can explore ideas and new ways of thinking so I can create a world that is better for me and my baby." Well, that's what I want our school to become. CFA: the incubator for innovative thinking. This is new thinking for me. Three years ago we took girls to South Africa to teach about urban farming and learn about youth entrepreneurship. After all these years of working and taking girls all over the United States, I had never thought about them being international consultants.
The promise that if we finish school we will have a better life is long and deeply rooted in the culture of the city. But is it true? Yes, in fact it is true... sort of. But there is more. I believe the promise of education as the way out is only good if it includes a "certainty of opportunity" clause. High school alone is just not enough to make a satisfactory living any more. If you don't finish high school, you can get a job at McDonalds, and if you finish high school, you can get a job at McDonalds. I don't know how much longer we're going to talk about the times back when I graduated from Mumford High School and James Dennison, one of the few boys I grew up with who didn't go to college, got a job at the "plant" and made more money than I did for many years and still has better benefits retired than I do working. OK -- it used to be good. It's not any more. There really was a social contract that said if you follow the rules as they are dictated then you will have opportunities to make a good life. "Back in the day," if they survived the social ostracism, even teen mothers had successful lives. They usually married, formed viable economic units and contributed to the communities in which they lived.
But my girls and other young Detroiters don't really have the same certainty. We must begin giving them the tools to create their own communities in ways that make sense for a new Detroit, not the old one that will not and cannot be resurrected.
A requirement for graduation from CFA is to apply and be accepted to a post secondary institution. I hear all the time "college isn't for everyone." (Usually the people who are saying that are talking about other people's kids, not their own.) But even if they all go and complete a degree, that's just a part of the story.
We are beginning to have conversations at Catherine Ferguson Academy about new ways of living and new economies. My girls can't keep thinking about living and consuming in the same ways we have in the past. That old model is not one that can be supported by this economy, city or planet.
This summer, a group of nine girls from CFA worked as the advance design team for an intentional community they are planning, and will design, build and live in. In talks we discussed:
Work vs. jobs. (Frithjof Bergmann)
Smaller communities and manufacturing where we live
The effects of globalization on community
On-site food production and consumption
Net zero communities and schools.
"Living Building Challenge Imperatives"
Natural building techniques & materials
These discussions blossomed into thoughtful, analytic examination of self determination, self governance and community sustainability. We started looking at "tiny and small houses" and comparing them with the conspicuous consumption of the past. What is the best way to live and raise our children? What was most interesting to me in the discussion about the feel, governance and the social climate of our village was, this group of young women was talking about the kind of neighborhood I grew up in. They saw it as a new invention. They wanted to plan a place where all the kids were cared about and for by all the adults. The group was designing a safe place for kids to explore and discover nature. We want to share tools, chores, information and education, because it makes sense for the community as a whole and each individual personally.
The real value of an education is that with it, you can give yourself choices that you would not have without it. Our new learning model called Big Picture Leaning puts students in real world work places with experts to learn curriculum anchored in valuable work and discourse. They must add value as well as determine and reach their personal educational goals.
This post is part of the HuffPost Shadow Conventions 2012, a series spotlighting three issues that are not being discussed at the national GOP and Democratic conventions: The Drug War, Poverty in America, and Money in Politics.
HuffPost Live will be taking a comprehensive look at the persistence of poverty in America August 29th and September 5th from 12-4 pm ET and 6-10 pm ET. Click here to check it out -- and join the conversation.