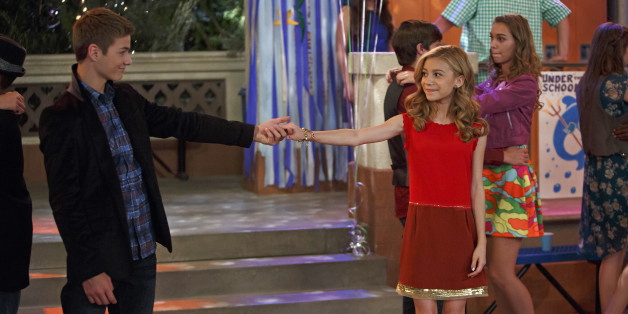 G Hannelius stars on the Disney Channel's "Dog With a Blog."
Spring is in the air! Spring dance and prom season are right around the corner, so I thought I'd share with you some of my favorite clothing and beauty tips, tricks and trends so that you're smiling rather than stressing on the day of the dance.
Flowers are blooming all around us as spring approaches, and you and your wardrobe should be blooming, too! Floral print is a really popular trend this spring and summer, and for a good reason. Blooming buds on your favorite frock are a perfect way to add a fresh pop of color to your next school dance. But fair warning: There is such a thing as over-doing it. If you want to go for a floral ensemble, rock the print on your dress OR accessories -- not both!
Tribal print is another trend that is taking the spring and summer fashion world by storm, or should I say sun? There are so many unique tribal prints and they come in an array of colors. Edging up a trial print gown is easy with a chunky necklace and studded jewelry. Let the tribal print have the spotlight though; don't go for accessories with bright colors or crazy patterns that might compete with your funky frock.
Lace and cropped pieces are other hot trends at the moment. Lace dresses can be girly and romantic, while cropped skirts and tops are funky and fun! If none of these trends are up your ally, you can always go for a classic look. Classic is always in and can really do no wrong. Classic dresses or skirts have simplistic silhouettes and pretty details like a peter pan collar.
Avery picks a classic dress for her school dance in this Friday's new "Dog With a Blog episode," "A-verybody Dance Now." (Check out the picture below.) Her dress is a classic red Chloe dress with a scalloped neckline and loose and silky fabric. But later in the episode she trades her elegant ensemble for comfy sweats. Tune in this Friday, March 21st at 8:30 p.m. to find out why!
By now, maybe you've decided on which style of dress best suits you, but accessories are just as important! My favorite accessory is nail art because it allows you to express yourself, and it can also add something special and unique to your overall outfit. If you opt for a rosy and romantic lace dress, try glitter gradient nail art. Simply, paint your nails the color of your choice and then take your favorite glitter and apply it liberally to the tip of the nail while slowly fading it as you move toward the moon of the nail. If all else fails, paint your nails a color that compliments your dress. And if you can't decide on a color, paint all of your nails a different color, like a rainbow! That way, when spring showers start and rainbows appear, your nails will be prepared.
Whatever you decide to wear, make sure it's something that you feel comfortable and confident in. Have fun with fashion and just be you! Because when it comes time for your spring dance or prom, all that matters is that you wear something that puts a smile on your face and a spring in your step.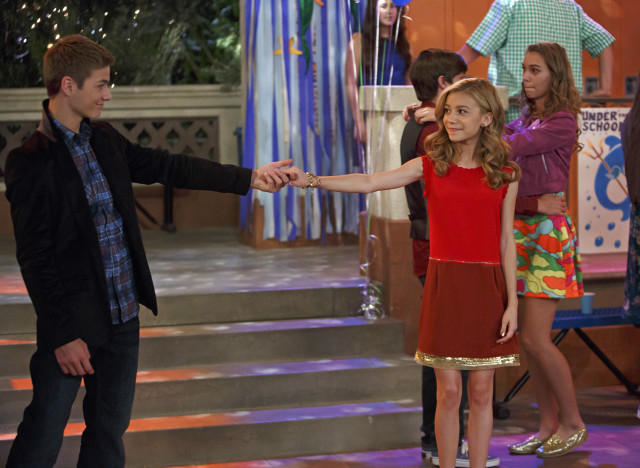 Dog With a Blog "Avery-body Dance Now": Avery is excited to attend the school dance with Wes and secretly seeks dance lessons from her neighbor, Karl. However, things do not turn out as planned when Wes becomes suspicious of Avery spending so much time with Karl. This episode of "Dog With A Blog" airs Friday, March 21 (8:30-9:00 p.m. ET/PT), on Disney Channel.