Cloud computing is here to stay and your business should be taking advantage of it now. It is that simple. Here's why:
1. The benefits will make your business more profitable because Cloud computing translates into:
• Lower overhead costs -- and better competitive advantage in terms of chasing revenue without being saddled with traditional IT costs.
• Increased efficiency
• Greater employee mobility with anytime, anywhere access
• Improved ability to innovate with sharing and collaboration made easy
Who wouldn't be on cloud nine with all of these benefits? Yet according to a study by CDM recently reported on CIO.com, only 50 percent of small businesses are currently embracing the technology.
There is a general misunderstanding on the complexity of cloud computing. Like anything else, we are much more comfortable with the systems we have in place and we naturally resist change. But we shouldn't.
Most cloud computing applications come with a full set of instructions. (Dropbox even gives you extra cloud storage if you prove that you have read the directions!) Read them and you will have a fuller understanding of how the tool works -- and a greater level of comfort in using it.
2. The benefits far outweigh the risks:
Top reasons cited for non-use include lack of control and security concerns, but I would argue that the benefits hugely outweigh the deficits. And the economic benefits trump all.
Of course, the headline stealing, big thorn sticking out of the cloud's side is data security. And yet, sadly, your company is probably more at risk now with your own internal security measures... if you even have any! Your employee, who's using his cellphone to manage sales accounts and perform accounting tasks -- does he or she even have that phone locked down with password protection? If that phone is lost or stolen, is it registered with some sort of tracking app that can either locate the phone for you or, better yet, erase sensitive data remotely? Ditto for your laptops and tablets. Such safeguards are available... and they are, wait for it, cloud based safeguards.
For those of you who fear giving up your data to a third party, consider this: if your databases were ever to be breached, wouldn't your business be better off having it handled by a service provider and the on-call resources it has at its disposal? Would your internal resources have comparable expertise to remediate such a breach if it occurred to a bank of servers sitting in a makeshift data center in a back room of your facility?
3. You're in the clouds already -- whether you realize it or not.
The presentation that was too large to email your sales force found simple distribution via Dropbox. Your customer communications via posts on Facebook, tweets on Twitter and pins on Pinterest are sewn into the fabric of the cloud. The Skype conference call with your finance guy, on his tablet, and the new client in Stuttgart, on his mobile phone, made remotely on your laptop, was also cloud based.
Most of us are using cloud technology in some form or fashion in our day-to-day business routine without even zeroing on the fact that we are.
4. There are many popular online small business applications available to you including:
• Data and storage back-ups
• Document uploads and management
• On-line customer self scheduling
• On-line payment programs
• Accounting
• Human Resources
• Marketing and sales programs
Basically, services that you used to host and maintain yourself, at your cost, are now available on the Internet at little or no cost to you. These cloud services are letting you run important aspects of your business -- allowing you, your customers and employees to interact with your company 24/7 on the device of their choosing. All this with an amazing track record for reliability. When your database is accessible in the cloud, it doesn't matter that your warehouse is flooded in Hannibal or the power is out in Des Moines.
The key is to sit down, inventory what your tasks are, and then find the cloud service that will process that task for you off site. A quick Google Search will get you started.
5. There are also many cloud computing providers available to support your needs if you are ready to move up and take on more complex cloud storage and services.
Here are a few areas of responsibility to be sure you and your vendor are clear about:

1. Security: Does the service provider encrypt your data. Must it notify you if there is ever a breach of security? What redundancies are in place?
2. Reliability: How will service disruptions be addressed? What back-up plans are available? Be sure to have any contingency plans spelled out.
3. Have an exit plan. What happens to your data when your contract with the provider ends? What if you want to terminate the contract early? Can you readily move your information elsewhere and is it data that, for compliance or other reasons, should not be destroyed? Be sure you are getting your data back in a form that you, or your next provider, can use.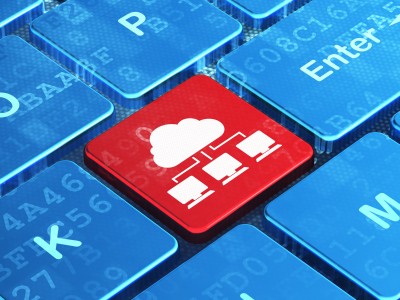 Cloud computing still has a long way to go, but it will continue to evolve and small business will continue to benefit from the advances in this technology. So don't let any roadblocks hold you back. It's time to get your head out of the clouds -- and your business in them!
Are you using cloud yet? Tell us about your experiences.