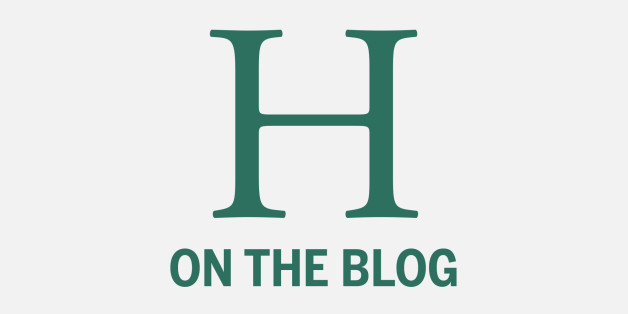 One bright Bolivian summer day in 1996, Alejandro and I were playing outside. We were a set of rambunctious 7-year-old twins who had just received bikes and roller blades for Christmas. I think our parents, for their sake, were trying to provide us with toys that would spend our abundant supply of energy. During this outing, Alejandro and I decided to tie a jump rope to one of the bikes and take turns pulling each other on roller blades.
I was on the roller blades first and going fast felt exhilarating. However, that feeling was soon gone. Something went wrong and I fell really hard against the asphalt. Being the mischievous pair that we were; falls were a common occurrence, but something about this fall felt different. Falls don't cause cancer, but this one set in motion a series of events that introduced me to the world of cancer.
My parents took me to see a doctor who diagnosed me with a pinched sciatic nerve. Following the doctor's orders, I started a regimen of physical therapy and swimming exercises. My parents knew that something was severely wrong when I had to quit gymnastics because I kept falling due to the pain and paralysis in my legs. The afterschool gymnastics schedule was soon replaced with doctor visits.
For an active kid like myself, losing the use of my legs so suddenly was emotionally distressing, but those feelings of extreme frustration were quickly drowned by the physical pain that overtook my small body. During these times of agonizing pain, my mom would help me manage it by singing songs, reciting prayers and doing meditations with me. My days of pulling stunts in the playground became extinct.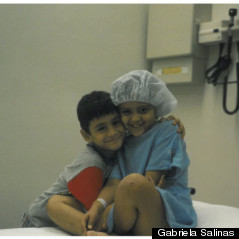 Gabby and her twin brother, Alejandro before surgery in 1996.
An MRI soon revealed there was a tumor growing at the base of my spine. The doctors wanted to operate immediately, but my parents wanted a second opinion. My father and I left Bolivia in search of a diagnosis and a cure.
I don't remember much about the trip to New York beyond the painkillers it required to make the travel bearable. When we arrived, my dad had to carry me off the plane because I had completely lost my ability to walk. I was no longer the energetic kid who came home with scraped up knees and a note from the teacher because she was caught climbing trees during recess.
Upon arrival, we went straight to the hospital. Although everyone appeared friendly, I was very scared. I had never really been in a hospital, and I didn't speak English. The doctors performed tests, ran scans, and did a biopsy. I didn't know it at the time but the biopsy revealed I had Ewing sarcoma -- a type of pediatric bone cancer -- words that would soon become part of my daily vocabulary.
Our already bleak situation turned hopeless when the doctors told my father that without treatment I didn't have much time to live and the necessary treatment required a $250,000 deposit. We did not have the money -- not many people do. I recently asked my mother what it felt like to hear those words from the doctors. She told me she has never felt so helpless. She said she could not believe her child was going to die, not because a treatment did not exist, but because she did not have the money to pay for it.
Hope came to our family in the form of a New York Daily News article about our situation. The article was read by Marlo Thomas, the daughter of St. Jude Children's Research Hospital founder Danny Thomas. Marlo contacted my family and told us there was a place that treated Ewing sarcoma and would treat me free of charge -- that place was called St. Jude. We obtained a referral and immediately headed to Memphis, Tenn.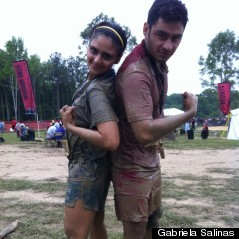 Gabby and Alejandro raise money for cancer research.
At St. Jude I enrolled in a new protocol for the treatment of Ewing sarcoma. As the grueling treatments shrank my tumor, I began to slowly regain movement in my legs. I was determined to walk again and spent many hours at the hospital doing physical therapy. A month after arriving at St. Jude, I took my first steps. Although they were not perfect, they were a start. I kept working hard, and after five months, I was able to ride a bike. Within a year, I was back on roller blades. But, best of all, eight months into the treatment, there was no evidence of disease. I was cancer free!
My walking is still not perfect, but with hard work it has dramatically improved. In 2010, I participated in my first half-marathon to raise money for St. Jude. I credit the success of my treatment to the research that is done at St. Jude. I think even if my family would have had the money to afford the treatment at a different hospital, I would not have survived without the research that is done at St. Jude which is shared with hospitals around the world.
This blog post is part of a series produced by The Huffington Post and St Jude Children's Research Hospital in recognition of National Childhood Cancer Awareness Month. To see all the other posts in the series, click here. For more information about St. Jude, click here.