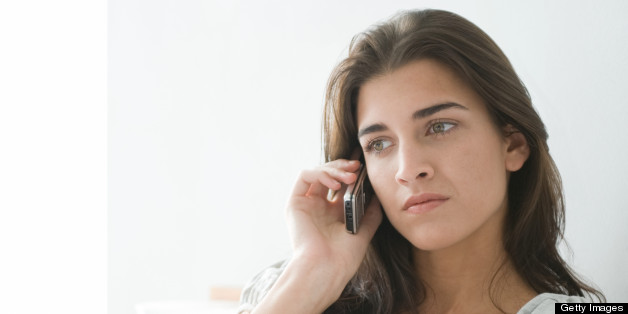 by Jennifer A. Powell-Lunder, Psy.D. for GalTime.com
In July, I will hit my five-year cancerversary. It is so hard to believe that half a decade could fly by so quickly. There are some memories related to that time in my life that, of course, remain fresh.
Each year I grow older, I realize how difficult that time must have been for my own mom. There is nothing that can make you feel more powerless and emotional than when your child is struggling. Even the smallest situations cause pangs of empathy and the urge to protect and shelter.
One of my greatest personal strengths has always been my intuition. Perhaps this is why I have chosen psychology as my profession. On the day I got my mammogram result and was told that "something but probably nothing" might be wrong, I knew I had breast cancer. I also knew I was going to be okay in the end.
Shortly before I received the confirming results of my needle biopsy, I called my parents to prep them regarding the results. I remember calmly telling my mom that I already knew I would be positive for cancer. I knew I had to prepare her. Of course, she reacted as any mother probably would (myself included) -- by offering positive encouragement and telling me I could be wrong. I mean, how could I know?
As I think back to that phone call, I have to laugh at the irony of the situation. There I was on one end of the phone trying to sound calm, cool and collected because I wanted to protect her from the negative news that I knew in my heart was inevitable. I felt empathy for my mother, because I am a mother myself. I put myself in her shoes, having to hear that her daughter was sick with a potentially life-threatening illness. I wanted to, no needed to, protect her. And there she was on the other end of the phone, offering consoliatory words in an effort to protect me, her daughter.
To this day, I cry when I think about how hard it must have been for both my parents, especially my mom. The fact that they lived far away did not make the situation any easier. Everyone knows that parents are not supposed to outlive their children. With that thought in mind, I knew I had to stand strong and push forward.
There were many days back then when all I really wanted to do was crawl into a ball and disappear forever, but I knew I couldn't. I had too many people I had to protect from my inner sadness, fear and disappointment. And so I stood strong, not because I necessarily wanted to, but because I knew there was no other choice.
My mom was strong and stoic, too. On her trips in to see me, my parents took me to chemo, tended to the kids. After my surgery they sat by my bedside along with my husband. They greeted my friends and relatives and chatted them up when I was too weak to even speak. It was my mom I was able to reach while I was in the hospital to remind my husband to send the kids to school the next day with the Valentine's cards I had pre-written before going in to the hospital.
I know she could hear the urgency and panic in my voice when I called her after I couldn't reach my husband at our house or on his cell. I could hear the sigh of relief and the calming in her voice when she realized my urgent call was simply about school Valentine's cards. At the time, the matter seemed imperative.
I know my mother worries that I live too hard, always running around, moving from one thing to the next. We often talk about how life is different these days than it was when I was growing up. I try hard not to get annoyed by her anxious expressions that I always have way too much going on, especially since I know she is right. I sometimes get short or snappy when she tells me her concern or tries to convince me that I have to slow it down. In the moment I feel once again like a child being redirected and my natural response is often negative.
When I have a moment to step back, however, I realize I can't begrudge her. Yes, times have changed, we all are constantly in motion, working, doing for our spouses and our kids, but my mother also has a child who survived cancer. I can't imagine what that must be like.
So, as I near the five-year survival mark, I think it is important to pay tribute to my mom. It would be difficult to walk in her shoes, after all, she has not only survived my cancer with me, she had to put up with me as a child, and honestly, I know I am one tough cookie. She taught me well.
More from GalTime.com:
Jennifer A. Powell-Lunder, Psy. D. is currently a clinical administrator on an adolescent inpatient unit in a private psychiatric hospital. She is an adjunct Professor of Psychology at Pace University and maintains a private outpatient practice. She is also the creator of www.itsatweenslife.com, a forum for family and friends.