by Alison Jimenez, NYC Recessionista for GalTime.com
If you've resolved to take more fashion risks this year, like I have, why not start with a clutch?
Clutches undoubtedly lend a certain amount of sophistication and sassiness to an outfit. And, as an added benefit, a smaller clutch might just inspire you to organize the inside of your handbag so that you're only carrying around the necessities (trust me, your shoulder will thank you).
If you're still not convinced, then you should know that clutches are going to be all the rage this spring. In fact, clutches -- in bold, bright hues -- are one of the easiest ways to add a pop of color to your outfit, without making a huge monetary commitment or buying something you're not sure you'll wear forever.
We've rounded up five gorgeous clutches, each priced at $50 or less, that are sure to put a spring smile on your face and add cheer to your outfit.
So what are we waiting for? Let's go shopping!
How fun is this neon yellow faux patent leather box clutch from Nordstrom? You've just got to love the sculptural, curved corners and metal trim.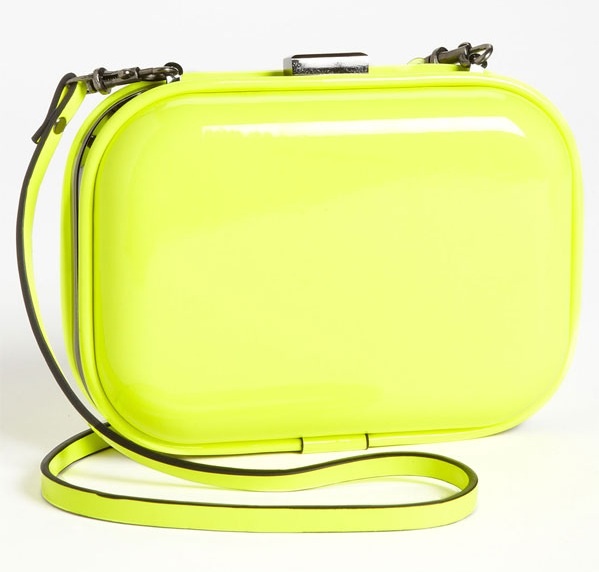 This next clutch from Macy's looks like something we might see on the upcoming season of Mad Men, now that the storyline is into the late 1960s. I love the retro circle pattern and the juicy orange color.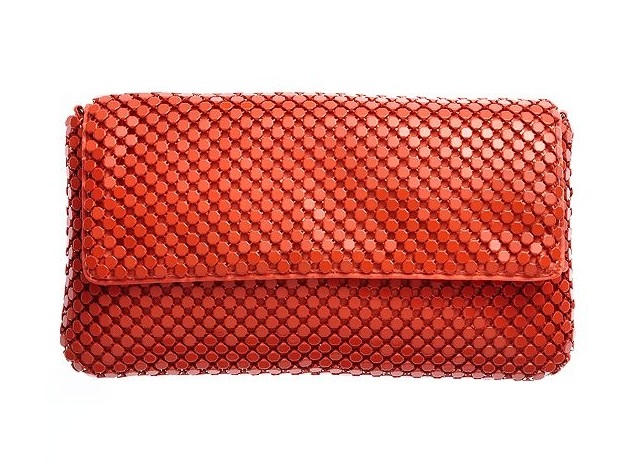 The great thing about this next clutch from Target -- besides the fact that it's seafoam green, which is one of my favorite colors -- is that the texture of the bag makes it look way more luxurious (read: expensive) than its price tag. Hot color and texture? Yes, please!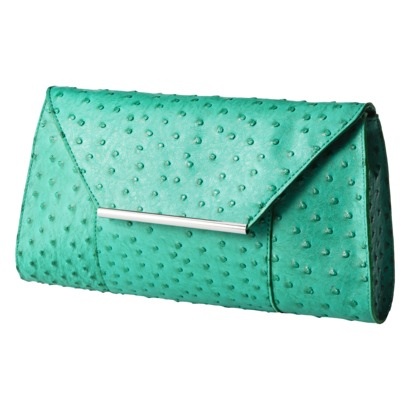 According to spring runways, colorblocking is here to stay. But if you're too shy to try the trend from head to toe, then this colorblock envelope clutch from Nordstrom is perfect. So very chic!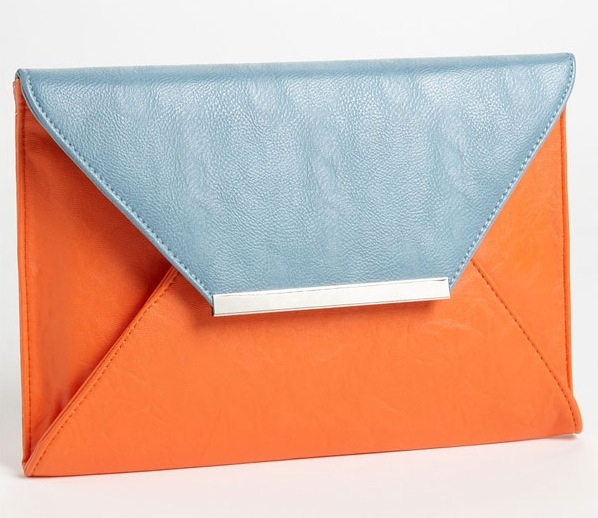 The following clutch from ASOS -- which combines suede and leather -- will add great texture to any look. And you can't get much more cheerful for spring than a bright, sorbet pink.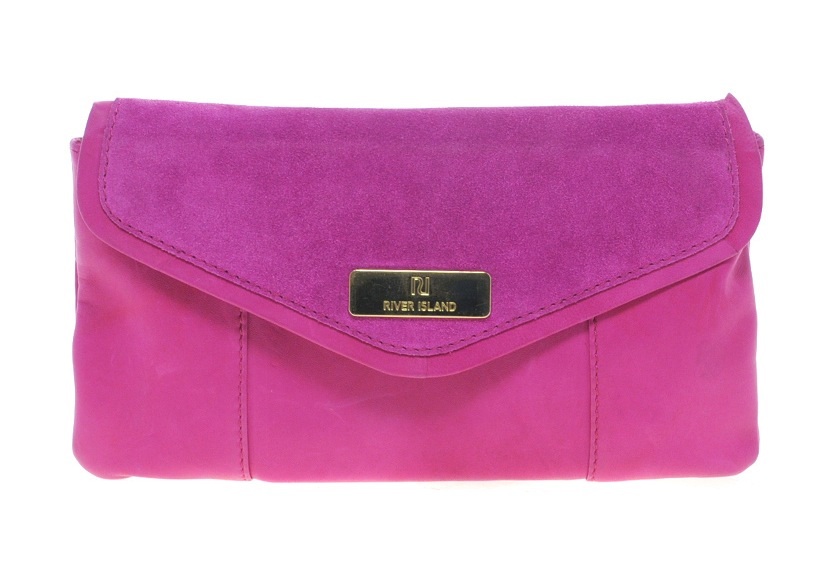 The best part about all of these clutches is that there really isn't a hard-and-fast rule when it comes to pairing a bright clutch with your outfit. Feel free to pair turquoise with red, cobalt blue with lilac, and orange with burgundy. The whole point is to mix it up! So come on ladies, experiment with color and most of all, just have fun!
More from GalTime.com: