With winter in full swing, having a glowing complexion should be at the top of everyone's list. With a few additions to your skin care routine and makeup bag, a healthy complexion is easy to maintain.
Some great some great products and looks to try to get your glow on: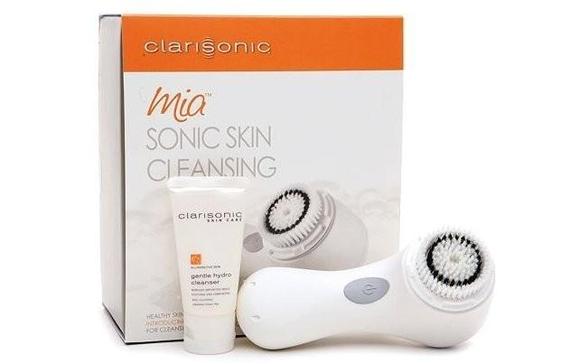 • The must have tool for healthy, glowing skin all year long is the Clarisonic Facial Cleansing Brush. Just two minutes a day is all your parched winter skin needs to be gently exfoliated. The result of using this electronic brush in addition to thorough makeup removal at the end of a long winter's day will be better absorption of moisturizer and your makeup will go on smooth and looks flawless all day.
• Ban the hot water, please. Those of us living in the colder climates love long, hot showers, but keeping the water more tepid will help your skin retain more natural moisture. And try using body creams instead of lotions; the richer the product the more moisture for your skin.

• Switch your foundation! As the seasons change so should your makeup. In drier, cold climates your skin will look and feel dewier if you use a hydrating tinted moisturizer or foundation, and skip the powder all together, or add just a veil of talc-free setting powder to set your makeup and get a subtle velvety glow. Products to try: NARS Pure Radiant Tinted Moisturizer, Maybelline Dream Smooth Mousse Makeup and MAC Skinfinish Natural Powder.
• You know that red carpet glow all the celebrities seem to have? The secret is adding a bit of shimmery cream highlighter to the tops of your cheekbones, brow bones and tip of your nose. My absolute favorite product for this is Julie Hewett Shimmy Cream Highlighter. It is the perfect creamy texture and can be layered over powder blush and bronzer. For some evening glamour blend sparingly to the collarbones when wearing a low neckline top or dress.
Now, get glowing!
By: Andrea Ducharme for GalTime.com
More from GalTime.com:
7 Ways To Winterize Your Skin
10 Crazy Beauty Treatments
10 Tips For Keeping Your Makeup Germ Free
Over-40 Perfect Brows