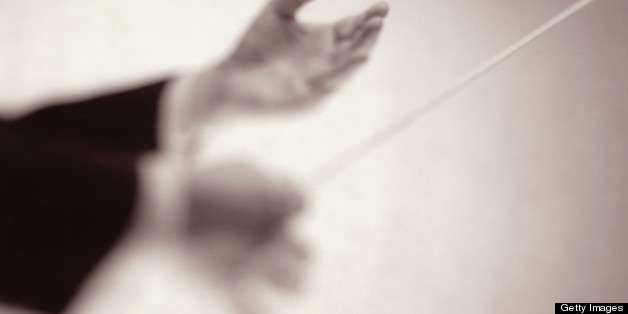 by Sophie Gayot
I don't usually get intimidated when it comes to interviews, but when it was time to speak with maestro Plácido Domingo, I was. The "King of Opera" had just finished conducting the world premiere of opera Dulce Rosa Friday night at The Broad Stage in Santa Monica.
The two-act opera is based on Isabel Allende's short story Una Venganza. Allende, author of The House of the Spirits, is known as "the world's most widely read Spanish-language author," and has been translated into more than 30 languages, with more than 56 million copies sold.
The opera was well-received, to say the least, as the audience spent five minutes applauding the brand-new production that was eleven years in the making. I was so impressed by it all that I wanted to meet the people behind the making of Dulce Rosa.
Dulce Rosa is the first production of the L.A. Opera Off Grand, an organization devoted to bringing new and eclectic operatic works to smaller stages (away from the home stage in the Dorothy Chandler Pavilion at the Los Angeles Opera) to promote opera to a wider audience, including those who may not be able to afford the prices of big productions.
Be sure to check out GAYOT's blog for interviews with the creators and cast members, as well as more information about the opera.