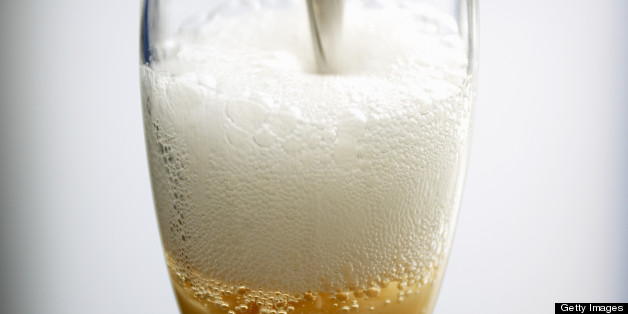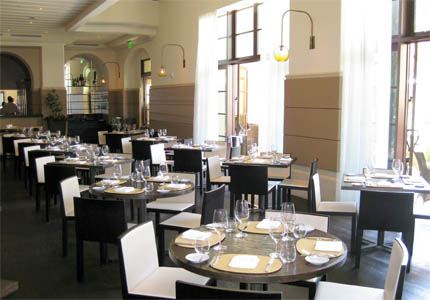 For Mother's Day, bringing Mom breakfast in bed is special... if you're five years old! As an adult, you should treat Mom to a fabulous Mother's Day brunch. Spoil her with oysters and caviar in Manhattan or blueberry cornmeal griddle cakes in Dallas. GAYOT has handpicked the top 10 restaurants across the country for Mother's Day brunch, arranged in alphabetical order, that will help your family make this holiday a truly memorable one.
Blue Duck Tavern
Park Hyatt Washington
1201 24th St. NW
Washington, DC 20037
The three-course Mother's Day brunch menu at Blue Duck Tavern will include such highlights as duck confit hash with a fried egg, green peas, chanterelles and romaine heart, as well as wood oven roasted scallops with garden ratatouille and lemon vinaigrette.
Read the complete restaurant review of Blue Duck Tavern
Cafe Boulud
The Brazilian Court
301 Australian Ave.
Palm Beach, FL 33480
Fête Mom in style with Mother's Day brunch at this Palm Beach destination from New York chef extraordinaire Daniel Boulud. The buffet will feature selections such as prime rib, plus stations for pasta and omelets.
Read the complete restaurant review of Cafe Boulud
Crown Room
Hotel del Coronado
1500 Orange Ave.
Coronado, CA 92118
Feast on Alaskan king crab, rosemary roasted leg of lamb and myriad more delights at the Mother's Day brunch at the Hotel del Coronado's Crown Room. To top it all off, each mother will also be given a rose.
Read the complete restaurant review of Crown Room
The Grape
2808 Greenville Ave.
Dallas, TX 75206
The brunch menu at The Grape in Dallas reflects the intimate neighborhood restaurant's Texas roots with options like shredded oxtail and banana pepper hash on the savory side, and blueberry cornmeal griddle cakes with honey butter on the sweeter side.
Read the complete restaurant review of The Grape
Lockwood
Palmer House Hilton
17 E. Monroe St.
Chicago, IL 60603
Lockwood, the lobby-adjacent restaurant in Chicago's historic Palmer House Hilton, presents a buffet on Mother's Day complete with dishes such as pan-seared Atlantic salmon with hollandaise and asparagus, as well as peppercorn-encrusted beef tenderloin with horseradish cream.
Read the complete restaurant review of Lockwood
Marea
240 Central Park South
New York, NY 10019
Make this Mother's Day extra special with oysters and caviar -- and maybe a Bellini or two -- at Marea, Michael White's Italian-accented seafood restaurant in New York.
Read the complete restaurant review of Marea
Meriwether's
2601 NW Vaughn St.
Portland, OR 97210
Hopefully the sun will shine down on Portland, Oregon, for Mother's Day so guests can enjoy their brunch out on the walled garden patio at Meriwether's.
Read the complete restaurant review of Meriwether's
Panzano
Hotel Monaco Denver
909 17th St.
Denver, CO 80202
At Panzano, Mother's Day brunch gets an Italian twist with options like Vincisgrassi, made with layers of baked pasta with wild boar ragù, marjoram, Parmesan, pomodoro sauce and béchamel sauce. There will also be an antipasti buffet featuring a carving station serving lamb from Colorado's Triple M Bar Ranch.
Read the complete restaurant review of Panzano
Quince
470 Pacific Ave.
San Francisco, CA 94133
Quince, chef Michael and Lindsay Tusk's standout culinary destination in San Francisco, will present a four-course menu for brunch this Mother's Day.
Read the complete restaurant review of Quince
Scarpetta
Montage Beverly Hills
225 N. Canon Dr.
Beverly Hills, CA 90210
The Mother's Day brunch buffet at Scarpetta, chef Scott Conant's Italian restaurant at Montage Beverly Hills, will present a feast including snow crab legs, leg of lamb and whole roasted snapper with basil vinaigrette, olives and preserved tomatoes. It will set you back $95 a head, but, hey, it's your mom!
Read the complete restaurant review of Scarpetta
MORE ON GAYOT.com
Reviews and Photos of each Top 10 Mother's Day Brunch Restaurant
Best Mother's Day Brunch Restaurants Near You