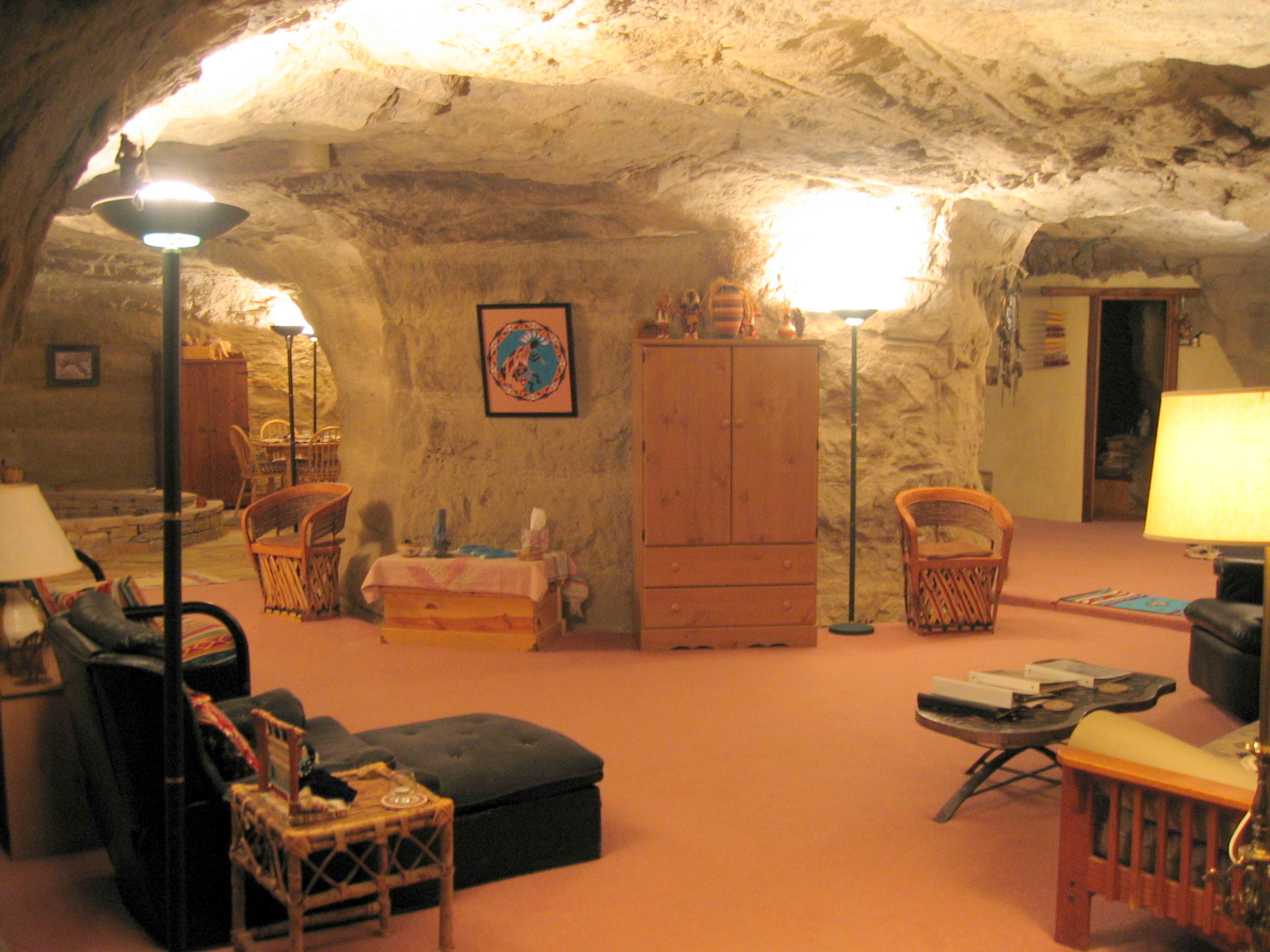 As the world grows smaller and the luxury hotel scene expands, it's becoming more and more difficult to find a corner of this planet to call your own -- not to mention finding a hotel that doesn't look like a thousand others. That said, it's not impossible, as GAYOT's list of extreme hotels proves. In fact, we had a hard time choosing our favorites and even had to leave out some real treasures, including a sewer pipe hotel on the Danube River and a vintage Boeing 727 in Costa Rica. But we think you'll agree that our selectivity has paid off. By vacationing at one of the hotels in our collection, you're sure to have an experience that takes you to the limit and beyond.
USA
Key Largo, Florida
Jules' Undersea Lodge

There's no need to head ten thousand leagues beneath the sea for an underwater adventure. Instead, you can scuba dive just 21 feet below the surface through a mangrove lagoon in Florida and drift to your heart's content.
Photo and complete review of Jules' Undersea Lodge
USA
Farmington, New Mexico
Kokopelli's Cave Bed & Breakfast

Being at one with the earth takes on new meaning at Kokopelli's Cave Bed & Breakfast. Originally intended as a geological research office, this man-made one-bedroom cave dwelling sits 70 feet below the surface of a mesa and is accessed through an entrance carved into a cliff face.
Photo and complete review of Kokopelli's Cave Bed & Breakfast
FINLAND
Lapland
Hotel Kakslauttanen

Situated next to Urho Kekkonen National Park in remote Lapland, this resort features a variety of lodgings, including gorgeous glass igloos. Built of thermal glass and designed to stay frost free, these truly unique guest rooms offer the opportunity to watch the northern lights from the toasty comfort of your own bed.
Photo and complete review of Hotel Kakslauttanen
INDIA
Kerala
Green Magic Resort

Surrounded by coffee, cardamom and pepper plantations in the heart of a tropical rainforest, Green Magic Resort is a dream come true for kids at heart. Consider this your own private playground and choose from one of the four two-story tree fort accommodations, located about 80 to 90 feet off the forest floor.
Photo and complete review of Green Magic Resort
MEXICO
Zacatecas
Quinta Real Zacatecas

PETA probably won't hold conventions at this hotel crafted from the grandstands of a restored nineteenth-century San Pedro bullfighting ring.
Photo and complete review of Quinta Real Zacatecas
ITALY
Matera
Le Grotte Della Civita

This enclave of cave buildings is not what most travelers envision for accommodation when planning their Italian hill town escape. But although the architecture may bring to mind Fred Flintstone, the décor is all about rustically sophisticated charm.
Photo and complete review of Le Grotte Della Civita
FRANCE
Allauch
Attrap' Rêves Allauch

Sure, not everyone dreams of starring in their own space odyssey, but for those who do, this family-owned enterprise provides an apt setting. Campy meets camping in six bubble accommodations with themes ranging from 1001 Nights to Zen.
Photo and complete review of Attrap Reves Allauch
SRI LANKA
Weligama Bay
Taprobane Island

Built in the 1920s by a self-appointed count and later owned by the expatriate writer Paul Bowles (who penned Spider House here), this two-and-a-half-acre private island boasts just one sumptuous, five-bedroom villa. Although guests can wade to their exclusive hideaway from the shores of Sri Lanka, it's more fun to ride in on an elephant.
Photo and complete review of Taprobane Island
SWITZERLAND
Les Cerniers
Whitepod

Accessible by shuttle, snow bike and ski lift -- depending on the season -- Whitepod delivers an exclusive Swiss Alps experience. Situated at 1,400 meters, the camp consists of just fifteen pods designed to resemble igloos.
Photo and complete review of Whitepod
SPAIN
Cortes de la Frontera
The Hoopoe Yurt Hotel

Usually, yurts are associated with the outer reaches of Mongolia, but Hoopoe has made these traditional tent-like accommodations an accessible "glamping" experience by setting up six in the rugged Andalusian landscape of southern Spain.
Photo and complete review of The Hoopoe Yurt Hotel
MORE ON GAYOT.com
Photos and Complete Reviews of the Top 10 Extreme Hotels in the World
Top 10 Remote Hotels Worldwide