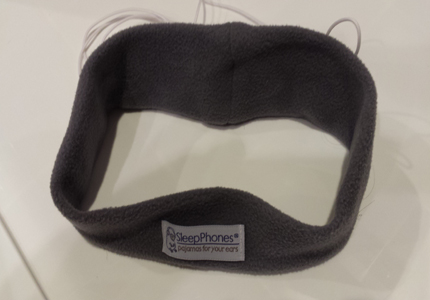 GAYOT.com's gift guide -- with everything from a digital camera to a travel bag that insulates wine bottles -- has all you need to ensure you get the most out of your next adventure, regardless of the destination.
Manduka eKO SuperLite Travel Mat
Price: $40
Manduka is one of the most coveted yoga mat brands these days, so we were excited to try their new travel version, the eKO SuperLite Travel Mat. Weighing in at under two pounds, the eKO SuperLite certainly lives up to its name. That's less than half the weight of the Manduka Black Mat PRO. Of course, it's thinner as well but still able to protect knees from rough hotel room carpet. More reasons we love Manduka products is that they are made from a biodegradable material so they're eco-friendly, and don't emit a strong funky rubber yoga mat smell. Wait, you are not a yogi? Nothing treats travel pains from cramped quarters and prolonged sitting like some light stretching. Well, perhaps a cocktail. But that's for another list.
Panasonic Lumix DMX LX5
Price: $360
Yes, we know your nifty smart phone can take happy snaps, but sometimes you need dedicated photographic equipment such as the Panasonic LX5 Digital Camera. The $360 price tag gets you a three-inch, high-resolution LCD screen with 10.1 megapixel resolution and 24-90 mm zooming capacity. (Try that, iPhone!) The camera's focusing capabilities and crisp output make it perfect for amateurs who want to shoot like they actually know what they're doing. Food bloggers alert: it even works well in darker settings like bars and restaurants.
SleepPhones
Price: $33 to $100
For long international flights, we often don a sleep mask as well as headphones in order to block out the lights and sounds of an airplane. SleepPhones combines the two sensory deprivers into one slick package. Developed by an M.D., SleepPhones are a pair of speakers tucked inside a soft headband that can be connected to a variety of electronic gear through a wire or via Bluetooth. Users can listen to music or a podcast, then lower the headband over their eyes when they want to catch some shut-eye. The item is much more comfortable than regular headphones, allowing sleep to arrive that much easier. SleepPhones are the best kind of travel gift, because you can also use them at home. Besides helping you to drift off while your bed partner watches TV or snores, they can even be worn while jogging (but keep the headband above the eyes!) The headband is washable, and the product offers a free app and even soothing MP3s that they claim can help you go to sleep.
Hanging Cosmetic and Grooming Travel Bag
Price: $13
Tired of digging through a jam-packed, overflowing toiletry bag in search of a pair of tweezers or a toothbrush? This über-practical bag from Household Essentials means that your personal grooming will no longer be held hostage by your vanity case. Equipped with ten compartments of varying sizes, this bag allows you to store everything from shampoo to dental floss conveniently. The compartments are organized in four zippered rows and are made of clear vinyl for easy viewing. The bag also comes with a hook, allowing you to maximize valuable storage space by hanging it on a towel bar or bathroom door. When empty, it folds into a compact 10 by 14 inch square. When filled, it measures 18 by 14 inches and can easily be laid inside a suitcase.
Lenovo IdeaPad Tablet A1
Price: $200
The Lenovo IdeaPad A1 is built to be tough and durable, featuring Lenovo's signature magnesium alloy inner cage, so it can handle even rough travel. It runs on Android OS, holds 16 GB of information, lasts for about seven hours on a full charge, and comes bundled with Kindle so it has e-reader capabilities, ideal for passing the time on a long flight. Its offline GPS technology allows you to navigate your road trip without the need for a Wi-Fi connection. The back camera allows the snap-happy traveler to document their trip, and the front camera enables you to check in at home via Skype while you're on the road. The LCD screen is 7 x 5 inches, and the tablet is half an inch thick. Available in four colors.
CityPASS
Price: Varies from city to city
Once you get through paying for a hotel room and transportation -- not to mention that fancy camera -- vacations can really put a dent in your wallet. For the budget-conscious sightseer, we recommend CityPASS, which gets you into top attractions at a reduced price. Simply buy a booklet online for one fee and you can avoid additional admission prices and, in some cases, entrance lines to select venues over a nine-day period. If you end up making it to all the attractions, you can get as much as a 50 per cent discount. With CityPASS booklets available for Atlanta, Boston, Chicago, Hollywood, Houston, New York, Philadelphia, San Francisco, Seattle, Southern California, and Toronto, we're also thinking you could buy them all and take an affordable road trip across North America.
Titan Diamond Edition Luggage
Price: $460
Talk about tough! At eight pounds, this suitcase is small and light enough to be used as an airplane carry-on, but the outside is crafted out of 100 per cent virgin polycarbonate, which makes it ultra-durable -- so if you do wish to check it, there's no need to worry that any of your belongings you pack inside will be damaged in transit. In addition, the attractive diamond-patterned exterior is virtually scratch-proof to keep your luggage looking good through many years of use. The ergonomic telescoping handle and swiveling wheels go wherever you go, the TSA-approved lock keeps items secure and the limited lifetime warranty puts your mind at ease.
Pacsafe Luggage Venturesafe 32l Travel Backpack
Price: $113
The Pacsafe Luggage Venturesafe 32l travel backpack weighs just under three pounds, so you can load it up without it weighing you down. The padded straps and back will keep you comfortable and the air mesh lining will keep you cool. Additional belly and chest buckles help take the weight off your shoulders so you can carry this backpack around all day and not pay for it with a sore back. At 22" x 15" x 9", The Venturesafe 32l is small enough to be used as an airplane carry-on, but large enough to fit most laptops in the padded inside pocket. Multiple hidden inside pockets are ideal for storing your valuables; the Smart Zipper security keeps zippers locked in place. Add to that the slash-proof Exomesh, an inner webbing of high-tensile stainless steel wire that lines the pockets and runs through the straps to prevent them from being cut by pickpockets, and you have the Fort Knox of backpacks.
Cabeau Evolution Pillow
Price: $40
This cozy memory foam cushion can be customized for optimal comfort, featuring front slide-lock toggles that adjust for the perfect fit and keep the pillow in place. The back headrest is flat rather than rounded so it won't push your head forward, and the sides are raised to prevent your head from nodding to the left and right. If your face tends to fall toward your chest while you snooze, simply spin the pillow around to utilize the supportive chin rest. What we love most though is a simple add-on we never came across before: the media pouch. This little side pocket can hold your mp3 player or phone, or just some chapstick and aspirin, or whatever little things you may want within handy reach. After your nap, just stuff the pillow in its water-repellent bag, and it compresses to a quarter of its full size.
MORE ON GAYOT.com
Photos and Complete Reviews of the Top 10 Travel Gifts