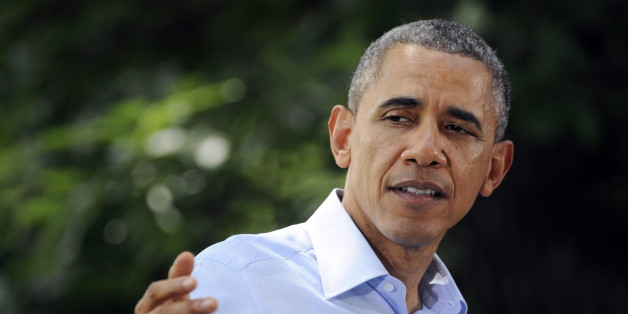 President Obama's address at the League of Conservation Voters' annual Capital Dinner was a major milestone for our organization. But his speech was bigger than that. It was a symbol that the environmental community has emerged as a truly effective and significant force in the political process.
As The New York Times recently noted, "major organizations like the Sierra Club and the Natural Resources Defense Council have strengthened their political operations and grass-roots networks, and they have raised and spent more money than ever before." Together, we're changing the politics of climate change and energy and putting the deniers on defense.
The entire environmental community has seen some amazing wins in recent years despite oil and coal-backed groups pouring unprecedented resources into key races to try to defeat our allies and elect more climate change deniers. In 2012, the Koch Brothers alone pledged to spend $200 million to try and wipe environmental allies off the map. But together, we fought back and won big.
LCV and our affiliated political committees alone spent nearly $14 million in 2012, including $10 million against our Dirty Dozen candidates. For the first time, we targeted members of the House of Representatives for defeat explicitly because they denied scientific consensus on climate change through our Flat Earth Five Program.
Environmental groups didn't outspend polluters, but we had the resources to fight their attacks like never before. And a funny thing happened on the way to the ballot box: Our message beat their money. Environmentalists saw big wins up and down the ballot, reelecting allies and sending new champions to Congress.
LCV had our most successful election cycle ever, defeating 11 of our 12 Dirty Dozen targets and 4 out of 5 of our Flat Earth Five targets. An astounding 83 percent of our electoral resources were spent in winning races, while by comparison, just 7 percent of the resources spent by Karl Rove's groups and the Chamber of Commerce resulted in victories. We built on that success in 2013, helping send the biggest climate change champion in the House, Ed Markey, to the United States Senate and working with our state league partners in Virginia to defeat one of the biggest climate change deniers in the country, Ken Cuccinelli, and elect Terry McAuliffe Governor.
We're on track to break those records in 2014 and spend more than ever before on elections, with LCV Action Fund on track to raise and contribute more to environmental champions this cycle than we ever have. Through our efforts and the work of many others in the environmental community, we're sending a strong message that the politics of climate change and energy are shifting.
So while President Obama spoke at LCV's annual dinner, his speech was a win for entire environmental community. The president said it best:
"Together, we are making progress... We've got to keep making sure that your voices are heard in Congress, in state capitals, in city halls. Because that's the only way we're going to build the kind of future that we want -- cleaner, more prosperous, more good jobs; a future where we can look our kids in the eye and tell them we did our part, we served you well, we were good stewards, we're passing this on."