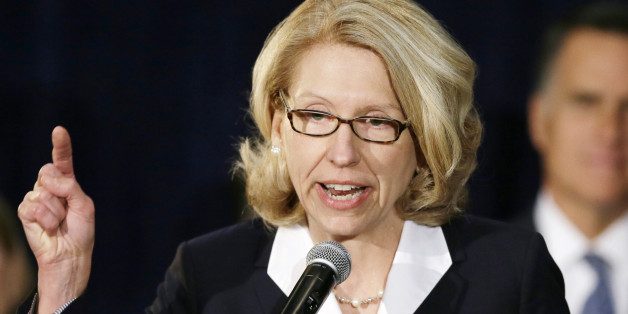 At the start of this year on this site, we urged the media and politicians to debate climate solutions, not the settled science of climate change. The good news is that, more than ever before, candidates are being forced to explain their positions on climate change and what they plan to do about it.
In key Senate races around the country, candidates have gotten into heated exchanges about the role of the Environmental Protection Agency and its proposal to reduce the carbon pollution that is responsible for climate change. This heightened interest in climate change should come as no surprise as its impacts become more evident and more dangerous every year.
Candidates who have previously denied the science of man-made climate change are in a far more difficult spot than in the past. When pressed by the media or their opponents, many of these deniers will now reluctantly waltz around their denial, acknowledging that humans contribute, in some form or fashion, to climate change. But they remain unable or unwilling to recognize the overwhelming scientific evidence that human activities are far and away the primary cause of climate change, because that would obligate them to support some form of action to address it.
The fancy footwork these candidates engage in to dazzle and distract should earn them a spot on Dancing with the Stars (where noted climate science denier, former Rep. Tom Delay, once competed).
Consider the moves of these high profile Senate candidates that the League of Conservation Voters is closely following:
While each of these candidates has danced to a slightly different tune on the science of climate change, they all follow the same move when it comes to opposing any action to address the issue. This is where their dancing feet start to step on each other. The only things voters know about these candidates is that they are reluctant to accept settled science and unwilling to consider smart policy. To continue to claim that climate change is a hoax would get them labeled as crazy, but to fully accept climate science requires them to favor a solution to this threat, which would make them pariahs to the Koch brothers and other polluters who are spending millions of dollars attacking their opponents.
These candidates' climate science denial becomes a reflection of a disturbing character trait - their unwillingness to address a growing threat to Americans because the possible solutions may affect their benefactors' profits. This crop of candidates ignores increasingly urgent warnings from NASA, the National Academy of Sciences, and nearly all other scientific bodies, simply to appease their special interest supporters. Their dance is choreographed.