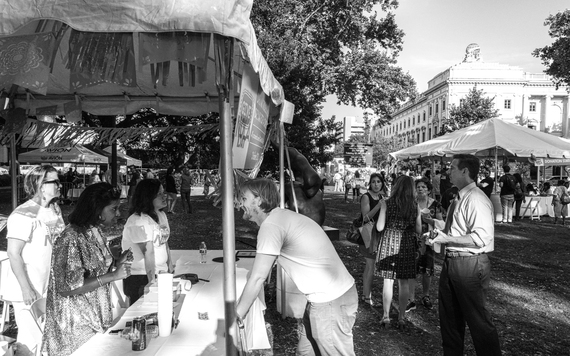 This week during Give Local America (May 5 and 6), 120 communities and 9,000 nonprofits raised more than $68 million from 375,000 gifts to help their immediate regions. Hosted by Kimbia, the event saw a 29% increase in dollars and 23% increase in gifts over 2014. How did communities ranging from Coastal Carolina and Saint Joseph County, Indiana to Seattle and San Antonio achieve this substantial amount of social good together?
As part of the Give Local America team, I spent Tuesday in New Orleans for their community's event, GiveNOLA (which raised more than $4 million in its own right), and visited six nonprofit rallies, attended rallies on Lafayette Square and visited with hosting organization the Greater New Orleans Foundation. Along the way, I think I found the answer how nonprofits galvanized their communities.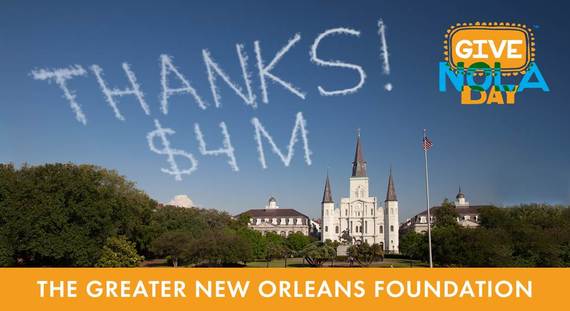 Giving events gather small nonprofits and communities together to support one another in a common interest. Those nonprofits range greatly, from protecting the city and eating local foods to fighting cancer and educating children, but the giving events unify the people around a common cause. They are a fulfillment--a celebration really--of shared values.
Community Giving Celebrates Common Bonds
Perhaps more than any other community, New Orleans is about celebrating common bonds. Just two days after Jazzfest, the city broke into special events supporting its various causes. Each cause was unique, yet tied to the greater good of the city. Here is a quick look at some of these micro-communities: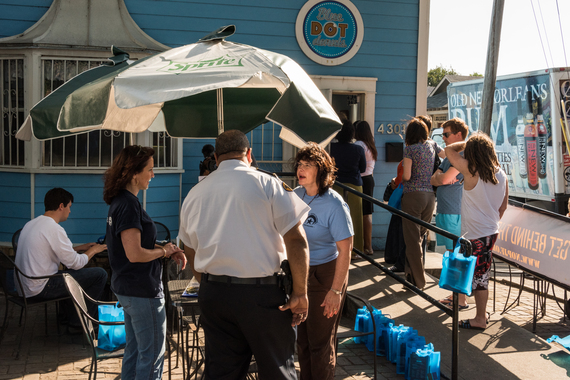 The New Orleans Police and Justice Foundation held an early morning fundraiser at Blue Dot Donuts. Local officers and the superintendent came to chat with attendees who noshed and discussed things, including some of the foundation's programs to make New Orleans a safer place to live.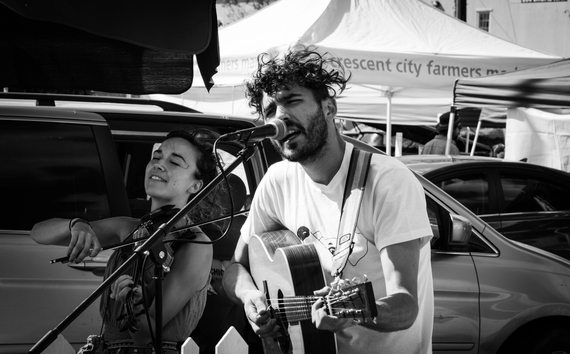 Next I visited the Crescent City Farmers Market, which helps farmers from a 400-mile region surrounding New Orleans sell their fresh healthy foods in the city. The nonprofit opened its market for the event. In addition to good eats, they had a cow and calf on site, and a live band that entertained shoppers.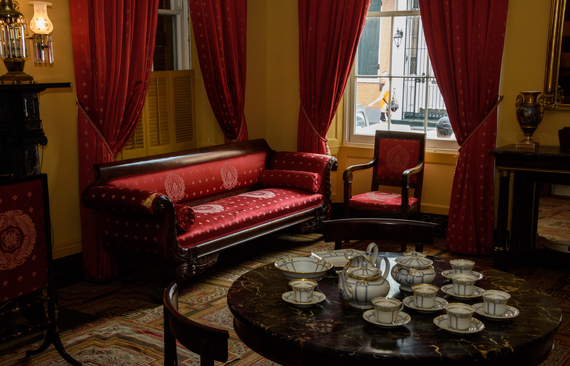 The Hermann Grima House is a gorgeous historic home in the middle of the French Quarter. The nonprofit preserves the city's culture and fosters children's education in history. They offered special tours to donors, and gave us one, too. It felt like we had stepped into a time warp, and saw historic New Orleans just as it was 200 years ago.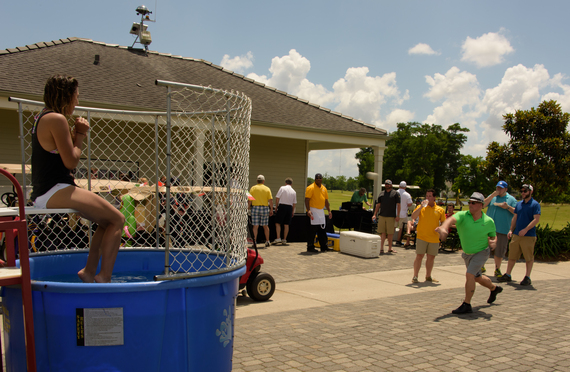 Have you ever attended a golf fundraiser? Fitting their theme of "Change the Course of Cancer" The Al Copeland Foundation, hosted an old-fashioned party on the links to fund medical research. The New Orleans Saintsations made an appearance, too, and donors were treated to chef-prepared food and the opportunity to drop someone in the dunk tank.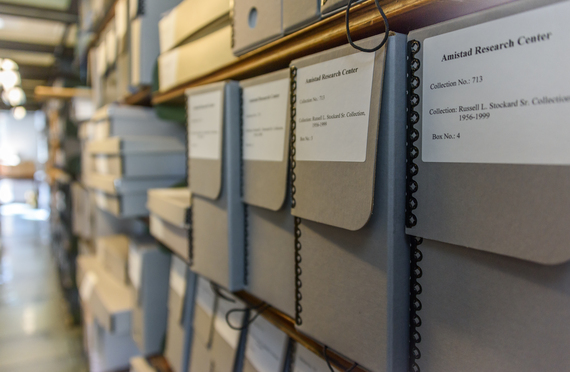 On Tulane University's Campus, the Amistad Research Center held an open house featuring their latest exhibit of African American Civic Leadership in the Crescent City. The center is the country's largest home of African American artifacts with more than 1.5 million records, documents and works of art. I received a tour of the facility, and it was just amazing to see row after row and floor after floor of documents and records.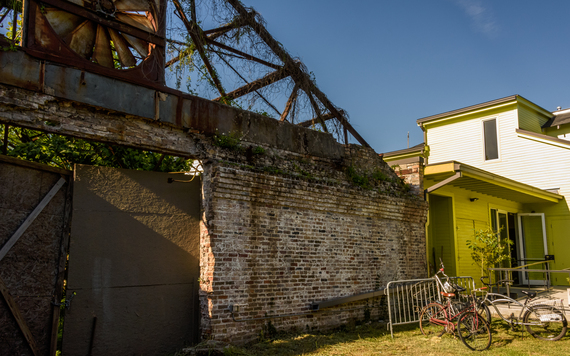 The National Performance Network/Visual Arts Network hosted a reception for the GiveNOLA community at Arts Estuary 1024 (courtyard pictured above). The facility is newly renovated and serves as an incubator of sorts for small arts organizations seeking to become successful and self supporting.
Small Statements Combined Make a Movement
Each micro-community was unique in its celebration of community giving, and together they made a powerful statement 4 million strong. With fellow nonprofits across the country, that statement was amplified to $68 million. There is great power in small acts bonding together.
When former New Orleans Saints punter and Team Gleason founder Steve Gleason addressed the crowd at Lafayette Square, the unity of the New Orleans nonprofit community was tangible. Sitting in a wheelchair in front of the city's leaders, Gleason gave a computer-assisted speech that moved the crowd to tears.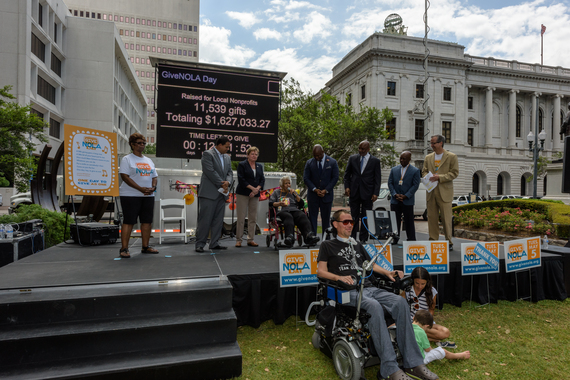 It takes hard work to make giving like this happen across the region and throughout the country. When I visited New Orleans last January, the Greater New Orleans Foundation was actively training its nonprofits as were many foundations across the country. Give Local America offered their own virtual training resources, too, to community foundations and nonprofits nationwide.
Through these exercises nonprofits not only raised additional funds but also became stronger online fundraisers and communities. By gathering supporters together in acts of giving, the local giving spirit grew. That is the result of this great local giving spirit: Stronger nonprofits serving better communities.