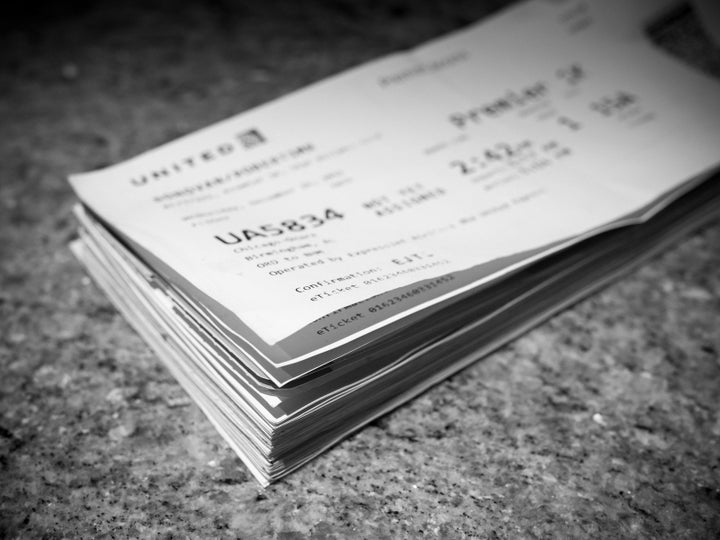 A Full Year of Airfare Search?
Q: What airfare booking sites let you see available flights and fares over a full year's calendar rather than three days at a time?
A: The only one I know of currently is Cheapair.com, but it only works for airlines that sell their inventory over a 330-day period (that's the approximate maximum period that any airline sells fares). However, Southwest.com, United.com, Kayak.com, Hotwire.com and some other sites show fares over consecutive 30-day periods.
When's It Cheap To Fly? Buy?
Q: What day of the week and days during a month would be the least expensive to fly within United States? Is there any way to get last minute cheap fares without having to sleep at an airport or fly stand by?
A: Tuesday and Wednesday are generally the cheapest days to fly, but not necessarily the cheapest days to buy (amazing unadvertised sales can pop up at any minute of the week, which is why I advise consumers to sign up for airfare alerts). Right now (until mid February) is a very cheap time of the year to buy and fly. There's no such thing as cheap stand-by airfares any longer. The best way to get last minute deals is to use the "name your own price" bidding for travel feature on Priceline.com or to take advantage of the airlines' last-minute weekend specials, which have no advance purchase requirement but require that you leave on the coming Saturday and return on the following Monday or Tuesday.
Expiring Airline Vouchers
Q: I have a voucher on Southwest Airlines that's about to expire. Can I book a flight before expiration and fly the flight later?
A: Unfortunately, Southwest vouchers require that you complete travel before the expiration date. You can sometimes get an extension of up to six months, however. Contact customer service to see if you qualify. Other airlines, such as Frontier, allow you to book your flight during the voucher's validity period and fly anytime you can book a fare. Some United vouchers require flying during the validity period, others allow you to book during the validity period and fly later. These rules are subject to change and vary from airline to airline