WHAT: The Raffles Hotel group is spreading its wings from its Singapore base. Istanbul makes its 10th property (number 11 is coming to Jakarta soon).  Just opened in September, there are 181 rooms and suites. Even the most basic room category measures 678 square feet, the largest entry-level rooms in the city, and include spacious terraces, walk-in closets, iPads with local info pre-loaded, free Wi-Fi, marble baths with rain showers and deep soaking tubs, and views. Oh, and a personal butler comes standard too.
WHERE: Part of Istanbul's new Zorlu Center, a complex of 200 shops (everything from Gap to Gucci) along with condos, a performance center and theater managed by New York's Nederlanders, restaurants (including an outpost of Eataly) and offices, the hotel is located in a calm business and residential neighborhood on the European side of Istanbul on a hill overlooking the Bosphrorus. Istanbul's modern (and cheap) metro system is a three-minute walk away; three stops and you're in Taksim Square.
WHY: If you haven't visited recently, know that today Istanbul is much more than historical treasures such as the Blue Mosque, Topkapi Palace, Galata Tower, Basilica Cistern, the Grand Bazaar and Hagia Sophia. In recent years the city has welcomed a vibrant cultural scene, with art galleries (over 200 have opened in the last five years), museums, performances by local and international stars, annual festivals, and a lively nightlife scene. The local edition of Time Out (monthly) is thicker now than the London original, if that gives you any indication. And of course it's the gateway to the country's other must-sees (Cappadocia, Ephesus, Pamukkale), all an hour away by Turkish Airlines.
WORKING WELL: Service is smooth and general manager Tarek Mourad has assembled a winning team (440 staff for the 181 rooms). Especially appreciated by those who still read printed material in bed, there are strong bedside reading lights. And who doesn't like a bathtub with a view?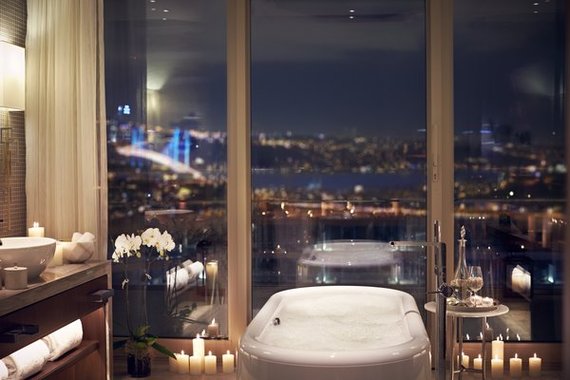 NEEDS IMPROVEMENT: Very little. One minor quibble is a lack of a 110-volt outlet by the desks, which should be standard in any new hotel hoping to attract North American visitors; there is one in the bathroom but most appliances with polarized plugs--the ones with one prong slightly bigger than the other--won't fit. (Housekeeping will provide European adapters and voltage converters on request so that you don't fry your WaterPik). Also, rooms lack hair dryers.
MUST TRY: A short walk from the hotel in the Zorlu Center, two-Michelin-star chef Massimo Bottura has opened his first restaurant outside of Italy (book well ahead). Although it doesn't quite have the panache of the Singapore original, the hotel's Long Bar has indoor and outdoor seating and live entertainment, including a resident lady DJ.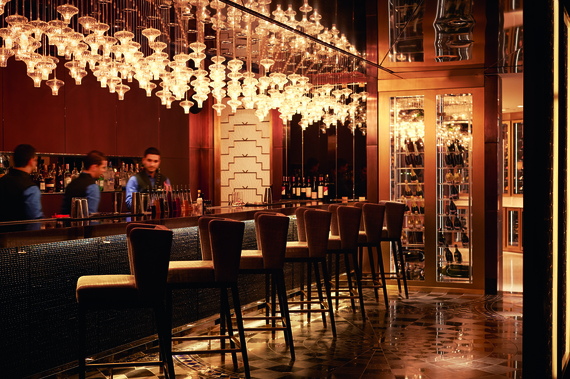 And save time for exploring the hotel's 33,000-square-foot spa with Turkish hamams, saunas, steam rooms, and Jacuzzis. The naturally lit indoor pool and outdoor pool with its waterfall, cabanas, and panoramic views may be so tempting you never leave the property. The Technogym fitness center is open 24 hours a day.
DEETS: Introductory rates from $374.
Turkish Airlines flies to Istanbul nonstop thrice-daily from New York, as well as from Los Angeles, Houston, Chicago, Washington, and Boston. San Francisco service begins in April.