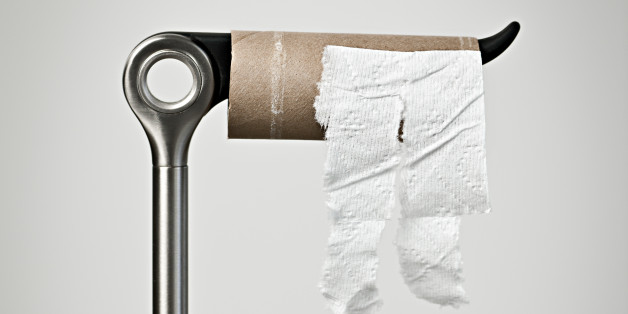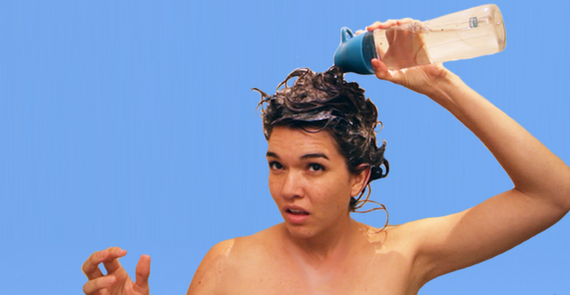 If you searched '#4Liters' on Instagram a month ago, you'd be treated to a full page of ambitious teenagers guzzling a gallon of Carlo Rossi in one sitting.
But search '#4Liters' on most major social networks today and the wine-swigging millennials have been replaced by thousands of people doing something even weirder... reducing their water consumption by 99 percent for 24 hours.
It's no secret that Americans take water for granted. We use more water per capita than any other developed country -- an astounding 400 liters (105 gallons) at home. That's just the water we use for simple things like watering the lawn, doing the dishes, and flushing our toilets. And many of us don't know exactly where that water comes from.
The goal of the 4Liters Challenge is to "give participants and their social communities new insight into the value of water and the hardships of life without it," by asking people to survive on 4 liters of water for an entire day. That's beautiful, even brave. But mostly... it's weird.
Like any good social media challenge, #4Liters harnesses our internet-era shamelessness for an intimate (and strange) glimpse into people's private lives.
It starts off innocently enough, with participants licking their dishes and leaving their toilets un-flushed. But soon young tech moguls are spraying themselves with bacteria to avoid showering, and Lamorne Morris is taking you on a rather intimate bathroom adventure. There is so much yogurt on this woman's face it's a wonder you can make out what she's saying.
There are also some real moments of ingenuity and insight. Take the mom who made a "Target run" (two miles on foot!) to collect all the water she and her son would use for the day. There are young immigrants from Haiti reminiscing about past struggles, children playing in empty bathtubs, and moms singing Disney tunes to raise funds for clean water projects.
The 4Liters Challenge isn't about exploring all of the things you can do with just four liters of water, it's about realizing what you can't do. Four liters (1.2 gallons) is just enough to drink, wash your hands, and prepare some food. Want to clean a dish or water a plant? You'll have to decide where to sacrifice.
#4Liters presents often-oblivious Americans with the same choice billions of people around the world face every day: with this little bit of water, what will you accomplish?
If you live in the developing world -- or even some parts of the US -- the amount of water you collect determines whether you can pursue an education or an economic activity. It dictates the quality of your health, the happiness of your children, your exposure to sexual violence, and your lifespan.
Of course, taking the 4Liters Challenge for a day does not begin to approximate real water poverty. But #4Liters represents one crucial step toward a much-needed change in the relationship between Americans and our water. If we're going to draft better policies, invest in smarter technologies, and choose more efficient farming practices, we'll have to start by appreciating the water we use every day.
Over the past few months -- as drought worsened in California, and nearly 4500 children died every day from waterborne illnesses -- Americans took the Ice Bucket Challenge. Together, we wasted an astounding 23,000,000 liters of clean water for a good cause, enough to meet the daily needs of 460,000 people.
Maybe living on just 4 liters of water for a day isn't so weird after all.