It's that time of year again: when the glossy magazines are two-inches thick, spilling with new shapes and colors for fall... store shelves are stocked with sweaters and a virtual boot buffet... and makeup shades suddenly seem richer, deeper, and more sophisticated. "Like the fashion world, hair changes with the seasons," says superstar stylist, Damien Carney, who coifs the likes of Olivia Munn and Ryan Gosling. "We'll always have long hair, short hair, layers, texture, sleekness, and color...but within those offerings are some amazing new trends that you'll see on the runways and red carpets now." Even better, adds star colorist, George Papanikolas, "You don't have to do anything drastic; a few strategic changes will give you that modern edge." Here, their rundown of the top-10 hottest looks for the coming season...
1. SLEEK AND CHIC
This ultra-glam style--poker-straight hair worn tucked behind the ears or pulled back into a slick pony--is punctuated by the straightest of parts, and a mirror-like shine. "It pairs beautifully with the reflective, metallic fashion collections," explains Carney, who loves to amp up the gleam with a dab of Joico's Super Shine Glossing Polish.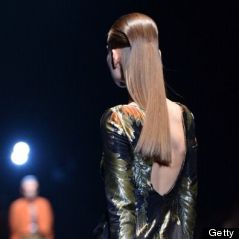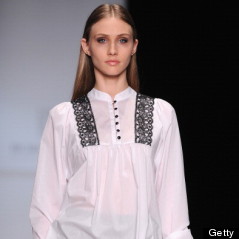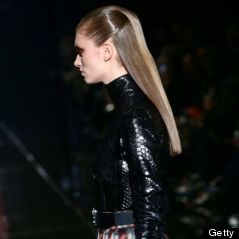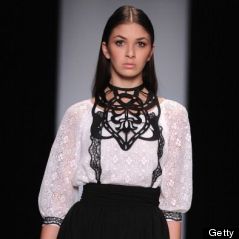 2. THE "CHUNK"
These hand-painted, honey-and-caramel highlights are bold rather than subtle, and shaking up brunette hair with their random placement. "The look starts with fine streaks at the root, gradually getting thicker and chunkier as they make their way down the hair shaft," explains Papanikolas, who helps Khloe Kardashian rock the look.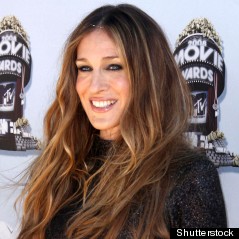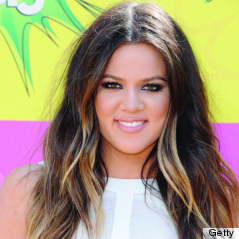 3. UP AND AWAY
If feminine and fierce could share the stage, this new updo would be the main attraction: a ballet-like bun that's not too done, not too messy, and seen all over the Dior runway shows. (The secret, reveals Carney? A few discreet bobby pins and a whole lot of Joico Power Spray.)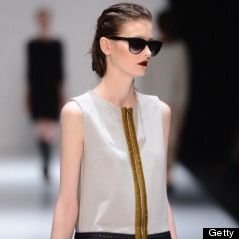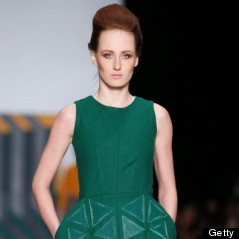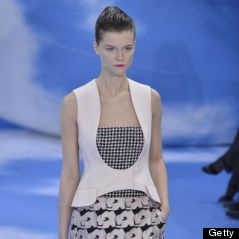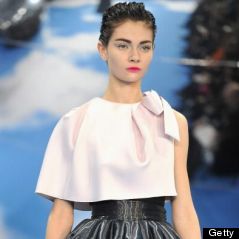 4. PURE IVORY
Blonde may be associated with summer, but take the color up a notch to the creamiest ivory (think: Gwen Stefani) and you have a whole new intensity for fall, says Papanikolas, who loves seeing this beyond-pale hair paired with fall's graphic black and white leather.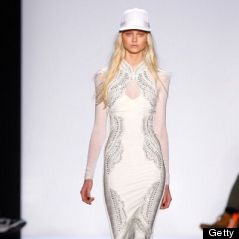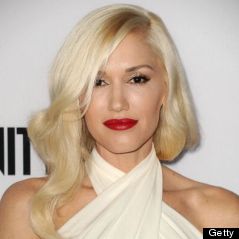 5. HOLLYWOOD HAIR
Long, luxuriously-curled 'dos have been hot since the '40s--but never more than now, thanks in large part to the luxe (and coveted) coif of Kate Middleton. "Movement and bounce is what sets the updated look apart from earlier renditions," says Carney, who wields a large, round brush, blow dryer, and heated rollers to achieve the look. "But the end result is the same: pretty and gorgeous!"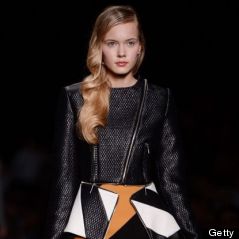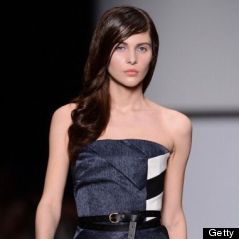 6. COPPER MINE
As they are known to do, deep redheads are going to be making a splash for fall; but the big news here is the addition of fiery highlights that add dimension and intensify the shade, a la ginger actresses, Kate Walsh and Emma Stone.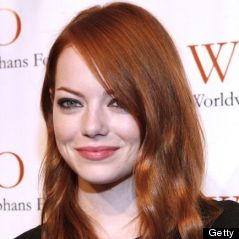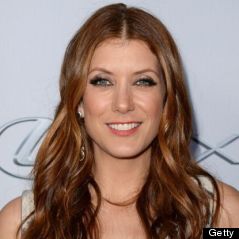 7. THE 50/50
Don't let the name fool you: There's nothing half-assed about this unique combo--Carney coins it, "divine contrast"--in which the hair at the front is pulled-back razor-sharp and sleek; while the lower half is blow-dried into a cascade of healthy movement and shine. Even better? It works on most any hair length, texture, or face shape.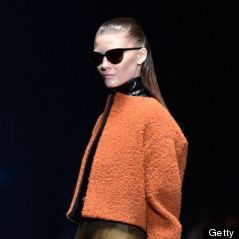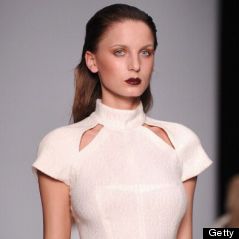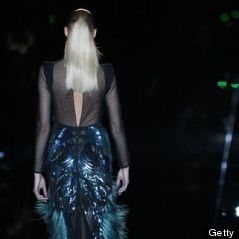 8. CALIFORNIA-CATION
An alternative to the intensely ivory look, this blended blonde--Blake Lively's trademark halo--results in a warm, golden glow that combines foil highlights with hand-painted balayage. The key, says Papanikolas, is to keep hair deeply conditioned--he loves a weekly application of K-PAK Intense Hydrator--to maintain a healthy luster.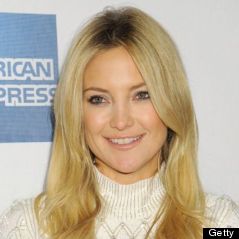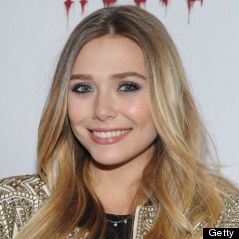 9. SIXTIES SOPHISTICATE
Don't let anyone tell you that teasing is wrong--because the back-combed "pouf" updos that were sent down the runways during fall fashion week are as relevant now as they were in the days of Brigitte Bardot and Grace Kelly. It all starts with a part (but only a mini, front-and-center version), which sets the stage for teasing at the crown to create that classic, retro height. Carney loves the addition of hair accessories--everything from bling headbands to mini tiaras.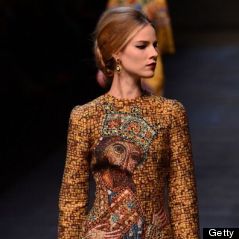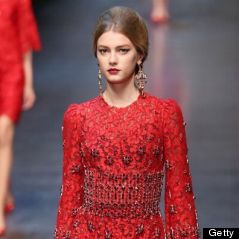 10. DEEP, DARK CHOCOLATE
Megan Fox has it down pat. And Kim Kardashian's practically made a name for herself on it. We're talking the ultimate richness of chocolate hair color--freshened this fall with dimensional streaks of truffle and auburn. "It's a sexy, noticeable look without doing anything drastic," explains Papanikolas, who loves to start with a sinfully-dark base, then add subtle highlights that pop against the brunette background.