Dear Dr. George: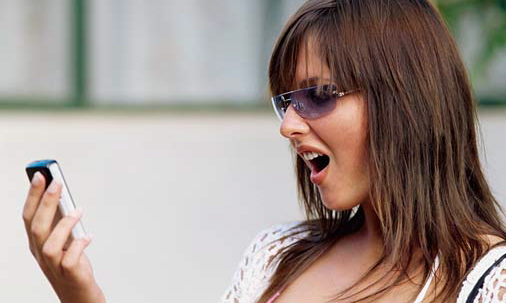 I have a question for you. I need your advice. A friend of mine just received the most amazing text.
We want your opinion on how to respond.
Here's the background...she went on a date with this guy who is living in Long Island for the summer as he's doing some work for his PhD in economics at NYU. They've corresponded a bit over email, but nothing over the top with innuendo or anything.
Here's the text:
"Hey Jen. It's Steve. In town tonight. Wondering if you'd like to have sex. I'm sorry if that's too forward."
What does one right back? Do we slap him on the wrist for his forwardness or do we applaud him for not covering up his motives?
--- Friend of Friend, NYC
Dear Friend of Friend:
To punish or praise---that is the question.
In this case, this clearly guy is asking for what he wants (sex), and should be applauded for his honesty. He definitely doesn't want a relationship, so "training" him to respond more appropriately with a metaphorical slap is a waste of time.
If your friend was hoping for a relationship or getting to know him better before having sex, that's probably not going to happen.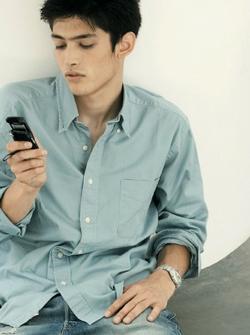 Here's why....
In sending this message, he know's he's being rude, but doesn't care. Like A-Rod, he's swinging for the fences. If he strikes out, which is very likely, he faces a momentary bout of shame. If he connects, he's rounding the bases, surprised and delighted. My guess is he sent this same text to three other women in the city. Odds are one of them will respond positively.
If your friend just wants a physical relationship, then she's found a guy that knows what he wants and is capable of expressing it clearly to others.
She, however, should not be surprised to find that all other forms of social intercourse with this guy are as short as his text.

P.S. I encourage readers to offer their own thoughts on dating. Scroll to bottom of the page to give Friend of Friend your comments.
It's tough out there in the real world. So many questions without good answers. My goal is to provide insight into life's more difficult dilemmas, offering sound clinical judgment mixed with a straight-from-the-hip attitude. Email me for free advice on any subject.
For those of you in the New York City area, I'm available for individual or couples counseling at my private practice. Call 646.807.8900, or click on link below for a free consultation. The Sachs Center (NYC): Specializing in ADD, ADHD, Anxiety and Depression in Children, Teens & Adults.
This blog and its content are for entertainment and informational purposes only and are not intended to replace or substitute for any professional financial, medical, legal, psychological or other advice. If you have specific concerns or a situation in which you require professional or medical advice, you should consult with an appropriately trained and qualified specialist.