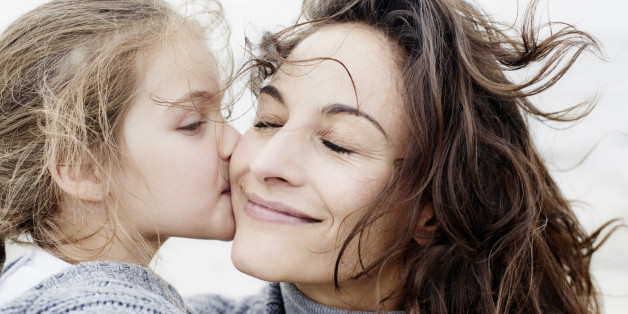 As we approach Mother's Day, this inaugural article on the Huffington Post begins an ongoing series which will highlight key strategies for changing the world, including unique perspectives and excerpts from exclusive interviews from some of the world's leading innovators and thought leaders.
It has been said that women hold up half the sky. In fact, women and girls account for nearly half of our global population and yet, even in 2014, women's empowerment is of vital importance. As an entrepreneur, author, CEO, father, son and husband, there have been many 'ah ha' moments that highlight the critical elements necessary for individuals to succeed as parents, business leaders and citizens and, perhaps most importantly, the role of men in empowering women is more vital today than ever.
In my upcoming novel, www.Swakthebook.com, the story focuses on the triumph of the human spirit of a young woman who overcomes seemingly insurmountable odds. In the spirit of Mother's Day, the issue of Women's Empowerment is a wonderful focus. Three key elements of empowerment include literacy, collaboration and communication.
Literacy
While literacy is often seen as a siloed element of success, a checkbox for a student perhaps, it is the fundamental building block of empowerment from financial literacy to health literacy, especially as our nation moves from a focus of healthcare to health. Examples include organizations like HOSA -- Future Health Professionals that is focusing on health literacy as they build the nation's pipeline of future health professionals and the Physician Assistant Foundation is focused promoting better health across the nation beginning with the fundamentals of health literacy for patients.
During a lengthy interview on Ideagen Ideas Leader Radio with Jamie Merisotis, CEO of Lumina Foundation, Jamie highlighted three key areas of importance for 21st Century Higher Education including mobilizing the nation around the idea that increasing post-secondary education attainment is important and mobilizing critical actors around this focus. "Creating more capacity so we can serve more people, better, by building a new system that takes advantage of the assets of our current system but focuses attention on new delivery models such as a new student finance model. And, outlining new delivery models and defining what degrees mean and represent in terms of knowledge and skills for large scale impact."
Collaboration
When looking at the issue of collaboration, one wonderful case study emerged out of Ideagen which included a collaboration by two organizations, EdVenture Partners and the US Qatar Business Council which resulted in a program titled "The Global Women's Football (Soccer) Challenge" to empower women in Qatar to engage in the sport of soccer, simply transformational.
Family Social Responsibility
My wife and business partner, Adriana, had her own 'ah ha' moment one day when she realized that there are many similarities in running a business and raising a family. For both, the goal is success and sustainability. Adriana developed a framework titled Family Social Responsibility with a focus on literacy and mentorship, critical elements for success and business and family!
Change the world and empowering women with literacy, collaboration and family social responsibility.
On this Mother's Day 2014, we salute the moms and honor the mentors!