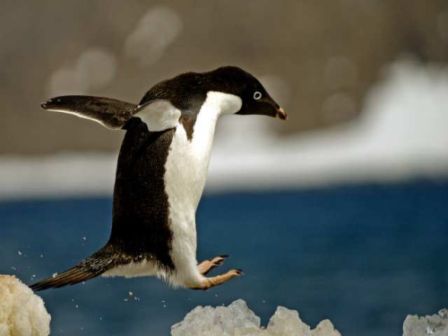 For historic reasons, the United Nations has been empowered to spearhead the efforts of the world to resolve the planet's climate change problems. It was a nice way to bury the issue for a long time and sink it into the UN bureaucracy. They, in turn, produced a monster: a two-week Summit that would assemble 159 nations and on the last day, 200 Heads of State and Governments. Anybody who knows what this implies realizes that allocating that time and money to a fund in charge of working on the Climate Change would have produced hundreds of millions of dollars, and avoided time wasted, demonstrations, liturgies and two weeks of 2,500 media inflators of what could only be one more rhetorical Summit. Everybody who followed the G 20 Summits knows the vanity of such self-praising political events.
The biggest mistake was to imagine that such a forum could even produce a draft of a compelling agreement with sanctions and a Treaty. Those who thought they would manage to put pressure on Governments to go in that direction misled the public. It was materially and politically impossible, and were it to be drafted or even signed, it would have to be approved, like the Kyoto Agreement, by tens of thousands of Parliamentarians around the world.
The management of such meetings has to be minutely prepared, and they should be short. Instead, two weeks of happening in lovely Copenhagen did not produce an orderly process and the night before the last day, nothing had been agreed upon. This is not a reflection of the lack of concern and seriousness of the Governments.
The focus on carbon reduction mirrored the Kyoto agreement. It was clearly contentious since emerging markets were prepared to do it only if the so-called big polluters paid for their efforts. And of course, they were refusing any control ensuring that the money would be used accordingly, and that progress could be monitored. That monitoring was considered an attempt on the sovereignty of the recipients of that help. In other words, they wanted a blank check and the ability to use the money as they see fit. When you know the level of corruption of those countries, some offshore bank accounts would be the prime recipients of that money.
Based on those premises, the surprise is that any agreement was actually reached. While it was not compulsory in any shape or form, it produced for the first time some broad objectives and a path that will produce progress over time.
There is no possible action at world level: action will have to be taken at local levels. The United States, who was considered the "bad pupil" in the classroom, actually admitted that carbon emissions are dangerous for your health. It took ten years to get there. Barack Obama played a remarkable role: he saw the various "constituencies" separately: the Europeans, the emerging markets, and eventually China, India, Brazil and South Africa, and got the declaration agreed upon before leaving Copenhagen.
The reduction of 2 degrees and a commitment by the developed nations to spend $ 10 billion a year in the next three years is not a weak commitment.
The sad part of the story is that billions of people who were wrongly mobilized for what was supposed to be the breakthrough (as if such thing could even be conceived) now feel that they have not been listened to. The way politicians increased their public opinion expectation was in some cases close to unreality, but for domestic political reasons, under pressure of the various NGOs and lobbyists who make their living by building those expectations.
Many participants were not even part of the dialogue: Africans were actually left out and could only be listened to through the United Nations Group of the 77 poorest countries, and that is not fair. But at least there was an agreement. Coming up empty handed would have been a huge loss of face for all countries assembled. And of course, Obama will be criticized for his leadership by those who could not produce such an agreement.
Let's hope that such a burning subject will continue to be the subject of international cooperation. It is urgent to cancel next year's summit in Mexico and find a forum other than the United Nations to develop a serious action plan that is workable and acceptable to most.
As Tom Friedman put it, "an Earth Race led by America - built on markets, economic competition, national self-interest and strategic advantage - is a much more self-sustaining way to reduce carbon emissions than a festival of voluntary, nonbinding commitments at a U.N. conference."