A few years back I was in Tokyo for a Japanese P.E.N. conference on art and disaster. The theme focused on how art flows from the human response to cataclysm. Nature can be the great destroyer and the great healer at the same time. But what happens when humankind destroys nature, as is certainly the case in the BP oil catastrophe that has turned portions of the Gulf of Mexico into a toxic soup, taking eleven lives in the process? When we turn our backs on nature, will she still be there to heal us?
While struggling to make sense of it all through writing and reporting here on the Huffington Post, something profoundly interesting happened through a Facebook connection. I received a message from someone I did not know--a woman artist from New Orleans who wanted to show me a painting she did in response to the fear and uncertainty she was experiencing a month into the environmental disaster. She said she was having trouble concentrating on her work, "so paralyzed by the stress and fear surrounding me that I couldn't paint anything for almost a month." These were the same feelings she had experienced after Hurricane Katrina, "that same sense of anxiety, despair, frustration and anger towards yet another man-made catastrophe in my front, back and side yards; my personal journey had included way too much turmoil; my God I thought, why can't we get a freakin' break?"
As the days marched on and the oil continued to flow, I heard from more women, some that I knew and others who were strangers to me, but all healers in their own ways. It was as if they were all reaching through the same dark tunnel toward the healing powers of creation itself. Their art incorporated individual acts of defiance against the atrocity of BP's negligence, and in the process of creating these bold acts of emotional insubordination they brought forth hope, as women often do in their roles as healers and life-givers. Each offered tender mercies, and by living their lives fully as personal acts of creation, they nourished the souls around them as surely as the amniotic waters of the womb nourish and shelter life. They worried about their children, about the marsh grasses, about the beaches, the birds, the shrimpers, the beautiful waters of Barataria Bay, and about the ability of big business and big oil to rob them of all they held holy. These women, now heroines in my mind, worked quietly and screamed loudly, creating snapshots of life, death, laughter and tears as they fought against the fear.
It is worthwhile, that you meet some of them. They include the artist I mentioned, a filmmaker, a blogging Episcopalian grandmother, a fierce rocking delta hip-hop blues singer, a Catholic sister working tirelessly for human rights, and a native leader of an almost forgotten fisher People.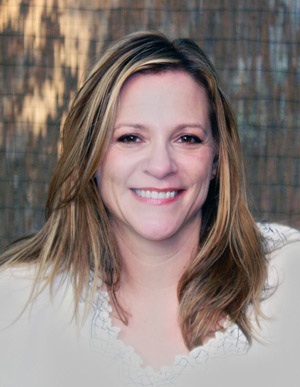 Anne Cicero
Louisiana artist Anne Cicero is well known for her contemporary landscape paintings As she watched her beloved coast of Grand Isle awash in oil and struggled with her own deeply-held emotions, Edward Munch's iconic painting "The Scream" came to mind, as well as the Neil Young song "Mother Nature on the Run." Cicero initially though about running away and how "painful it was to watch Mother Nature, the provider of so many positive things-- beautiful waterways, trees, animals, the marshes, sailing, skiing, boating, fishing, seafood," and wondered "how will SHE survive?"
Then, Cicero picked up her brush and began to paint her frustration.
The result was a stunning depiction of "Mother Nature on the Run."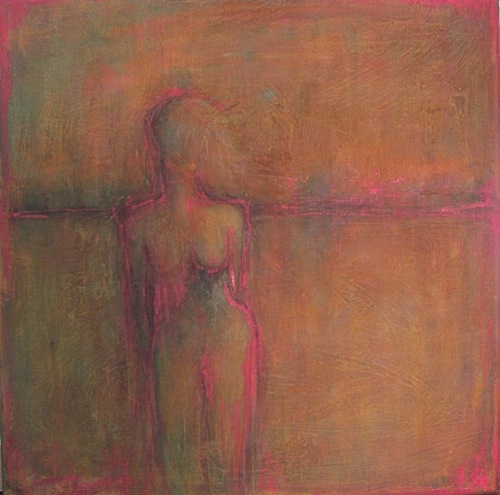 Mother Nature on the Run
"The figure represents Mother Nature and yet it also represents me, my personal journey; walking and running out of one of my landscapes," Cicero wrote. "I'm trying to find a way to fit into this disaster but turning my/her back on the whole mess. She's in the foreground with the cracked and distant horizon line in the background."
Like Cicero, Mother Nature is "uncomfortable--not sure where to go or how to deal with the environment or what the future will hold for us."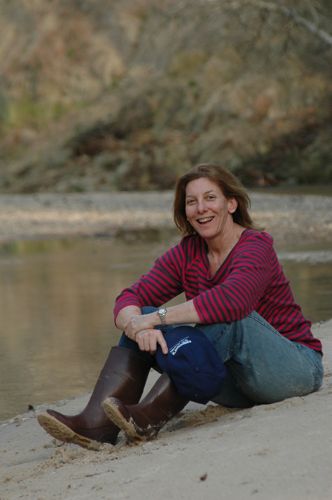 Bess Carrick
Bess Carrick is an award-winning New Orleans filmmaker, producer and creator of "The Barataria Chronicles." The Chronicle series is meant to be a collection of video diaries and conversations, impressions of Barataria Bay, and the people Carrick meets along the way in the aftermath of the BP disaster that "that threatens their homes, the marshes near them and their way of life," Carrick says.
Carrick taught herself the basics of the editing program Final Cut so that she could immediately capture impressions of the disaster. There was no time to waste. The first installment interviews Barataria resident, Dorothy Wiseman. The camera rarely leaves the handsome, elegant woman's face as she articulates the fear, the anxiety and the unanswered questions about the effects of the oil. Pay careful attention to the timeline at about one minute in as the video cuts to a possibly oiled dolphin swimming in Barataria Bay while Wiseman talks about "fear in the faces" of residents and the hundreds of "what ifs." The image of the frantic dolphin needs no explanation. This is strong, bold filmmaking--created out of necessity and not design. Carrick's passion is not about monetary profit; it is a search for truth, and the resilience and defiance of the human spirit. This series is available for viewing on YouTube, Citizen Global, and coming soon on The Barataria Chronicles website.
"Queen G," Gaynielle Neville, used the creative power of dreams as the inspiration for the uncompromising and angry "Poisoning Our Waters." If her name sounds familiar, she is married to Cyril Neville of the Neville Brothers, and you can find a nice profile of the couple in Break Through Media Magazine.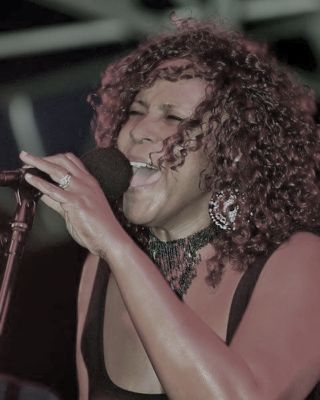 "Queen G" Gaynielle Neville
But Queen G claims the transforming power of music as her own in her original composition. It is heartfelt, it is real, and it demonstrates the universal connection women have with birth and death. What better way is there to tap into the truths of the soul than through dreams?
"I visualized the melody of 'Poisoning Our Waters' in my dreams and woke up the next morning penning the lyrics and brought it to my son to produce it," Gaynielle said.
"This song represents my pleas and my prayers by being strong in my convictions and hopes that the greed of some does not destroy our Mother, Earth. I pray that we find an answer very soon, for safe and cleaner solutions that would leave us less addicted to oil."
Hey big shots you're so crazy for oil
Making big profits while the waters you spoil
Killing every creature on the land and the sea
It is definitely no surprise to me
That you will cheat and steal
You try to hold our necks under your feet
Creating misery behind your desk in your seat
While you smoke your big cigar
Some people can't eat
Big man, big plan
Causing our defeat
Meanwhile you're poisoning our waters...
So what do you think you are doing?
Those big bucks that you are pursuing
Isn't it enough that you have lost your soul?
Just to have the oil control
Hey politicians, how much were you bought for?
You jeopardize life as you try to ignore
Dying animals washing up on our shore
Just so you can have so much more...

As you watch them poison our waters.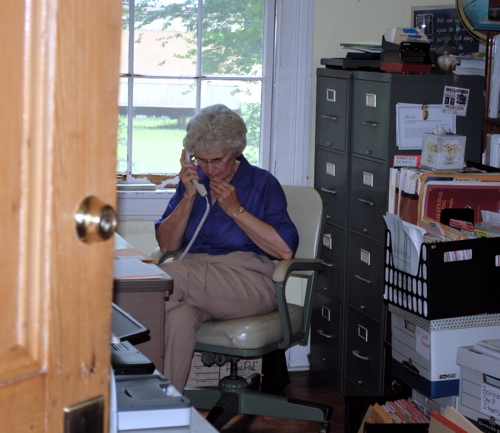 Sister Helen Vinton
When I met with Sister Helen Vinton of the Southern Mutual Help Association at her office in New Iberia, Louisiana, on day 49 of the catastrophic BP oil spill; I did so with some reluctance. Having just spent the better part of three days photographing and documenting oiled wildlife, I felt I had neglected my duty to the people of South Louisiana. Southern Mutual Help's work is clustered in two broad areas, building rural communities and life quality. Frankly, I was feeling that I had let Sister Helen down. When I apologized to her, she stopped me in my tracks, saying that the wildlife of Louisiana was part of the spiritual life of the people of the Mississippi Delta, and that the current onslaught of oil and the subsequent devastation of the natural world was "an assault on their souls."
Our conversation gave Sister Helen the idea that there was someone I should meet.
Rosina Philippe is the spokesperson for the Atakapa-Ishak, a small group of native fisher people who live on the water in Plaquemines Parish in a small village known as Grand Bayou. Sister Helen felt strongly that we should meet and that Philippe's story and the greater story of the People of Grand Bayou would not only resonate, but would also offer insight into the profound connection between life and nature in bayou country.
I will never forget the moment when Sister showed me a simple gift that the Atakapa gave to her. It was a small bundle of marsh grasses and medicinal plants, and that small bundle represented everything that could be lost on the lower Delta.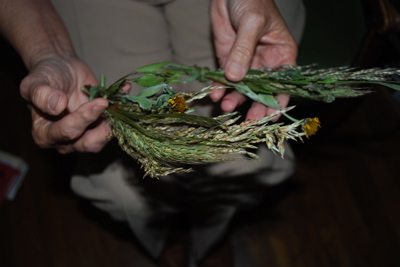 The sweet smell of earth and greenery was still powerful as Sister cradled the simple gift in her hands.
I don't know if Sister Helen paints, writes or sings, but what I do know is that her personal act of creation is living life in a Godly manner and offering her connection with the universal to those who cross her path. It is contagious, and it offers inspiration to a writer who has known her since the aftermath of Katrina.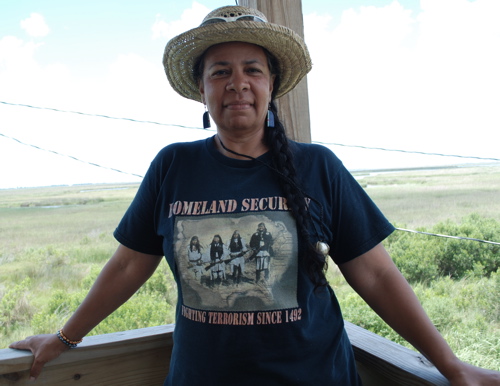 Rosina Philippe
Rosina Philippe is an advocate for Mother Earth. This is her gift, her calling, and to hear her tell it, her "duty." As one of the unofficial spokespersons of the remnants of the Atakapa-Ishak, Philippe travels continuously to tell the story of an ancient Louisiana bayou culture that now numbers 200 in the Grand Bayou Village. 200 more scattered when the winds of Katrina blew through in August 2005. It is imperative now, in the wake of the BP catastrophe, that Philippe's well-chosen and carefully-crafted words reach a wide audience.
We are a part of creation and it is only knowing it and believing in something that is greater than ourselves that we are able to keep going. Faith in the unseen, faith in a force that is beyond our own understanding or our own capabilities to make a difference.

People let you down, and governments fail you. All of these things fall short of doing what could benefit this whole situation.

But we get up in the morning and we see the water, and we hear the birds, and we feel the wind on our faces, and we can see that we are still here. I get up early in the morning just so I can see the sunrise, and I look out at the marshlands and the bayou waters.

Being here, you know, is beyond the physical. It is metaphysical. It is spiritual, and all of that it is a part of your being. There is a spirit here; a spirit of life, a spirit of longevity that even though it is threatened constantly by outside forces, remains alive.

The water keeps finding a way to bring life forth, but I don't know how long it can keep this up because it is constantly being embattled and now we see one more war coming at it with this oil and these chemicals.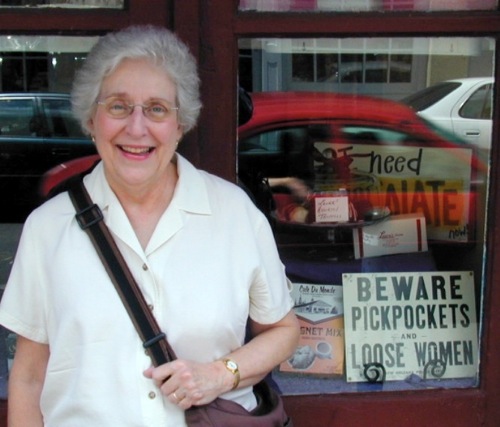 Grandmere Mimi on her blog
To meet, June Butler, AKA, Grandmere Mimi of the Wounded Bird blogspot , is to never forget her. We first crossed paths in 2008 when she was blogging for Obama and this writer was working Off The Bus for the Huffington Post. The story about "Gumbo Granny," became a bit of a sensation for a few days, but if I dare refer to Mimi as "Gumbo Granny" anymore I get an earful. Mimi is definitely a southern woman who knows her own mind and is not afraid to speak it. A self-described "recovering homophobe" and devout member of the Episcopalian Church, Mimi has a successful blog that is popular worldwide. She was never at a loss for words until the oil began to threaten her beloved marshlands and the beaches of Grand Isle.
Mimi's talent as a writer and artist was put to the test when she found herself temporarily unable to express what she was feeling. Mimi being Mimi, she found the perfect way to express her heartache after reading American Birding Association investigator Drew Wheelan's description of oiled and "wounded birds" at the abandoned rookery on Raccoon Island.
I couldn't bear to write, because my heart was broken after reading it, which I realize makes me one sorry-assed reporter. All Drew's information is so very disheartening, especially in light of the dumbass statement by Thad Allen, retired head of the US Coast Guard, the present director of the federal government's response team.
But write about she did, and continues to do so.
Excuse my language about Allen's statement, but I couldn't help myself. As I said in my post: "...for the next four to six weeks"! And that will be the end of the oil? To read those words spoken by the person in charge, a Coast Guardsman, at that, is chilling.
These amazing women of the Delta represent thousands more who are soldiering on, holding families and faith firmly in the palms of their capable hands as they bravely face uncertainty as the oil continues to wash ashore.
This writer salutes them.