William J. Riegler's new book Living My Ecstatic Life: A Quest Becomes an Awakening chronicles his experiences demonstrating what is often heard after disasters, "Someone should do something". The author had spent many years teaching English to children in Japan. Then the 9.0 earthquake of 2011, Japan's most destructive ever, left thousands dead or missing and emotional scars on the entire nation. Mr. Riegler, one of the earthquake survivors, decided that he, personally, should do something.
Most survivors would say they're happy to be alive after a near death experience. Very
few experience profound transformation.
The 2011 earthquake in Japan shocked the world. News tremors of this tragic event travelled far and wide; yet the tremors of death and devastation rippled closer to home for Reigler. As a survivor of the most devastating catastrophe of our 21 century, William Riegler knew his world would never be the same. He began to experience a transformational awakening as he watched humanity struggle to achieve the best of itself, in the midst of harsh and often painful conditions.
Through it all, William Riegler was determined to channel his own personal grief as a healing catalyst for the grief of a nation. In that moment, a spark of inspiration took hold and the seed of Living My Ecstatic Life took root.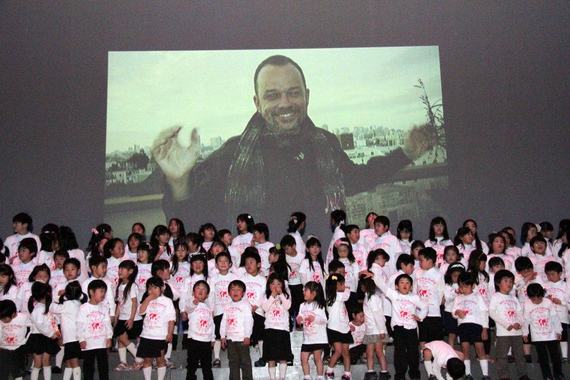 He started by creating a charity concert which featured some of the surviving children singing, his effort to give them a voice for change. Living My Ecstatic Life tells the story of his year-long saga developing the concert. His companion purpose to the fundraising project to aid earthquake survivors was to teach the children the importance of having a "Big Dream" and living every moment ecstatically and in gratitude.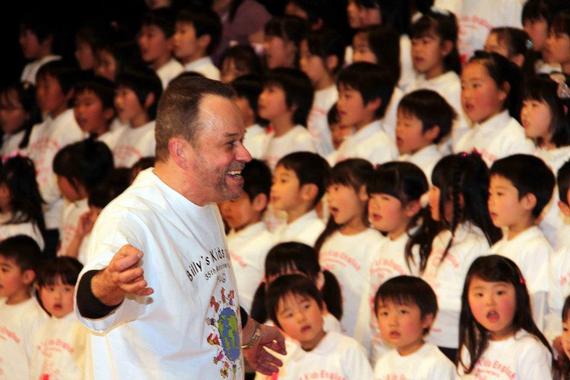 In his year long journey of perseverance, struggle and personal soul searching, Riegler
travelled from Cape Town, South Africa to London, England in his walk for peace, Japan and the children she so dearly loved. His book chronicle every step of this journey as he learns life lessons, the compassionate heart of humanity and how each of us can learn to live an ecstatic life.
The author is donating 100 percent of the proceeds of the book to Children in Zimbabwe, Africa. Mr. Riegler has planned a worldwide virtual book launch party for Living My Ecstatic Life for Friday, February 14. He invites everyone to attend via Google Hangout.
Information on details and times which apply to your part of the world can be found on William J. Riegler's Facebook page and on his website Walk4Peace If you miss the party, it will be recorded and available for viewing on Youtube.
The book is available in both English and Japanese
Follow him on twitter @PeaceWalkerW