Yesterday the world lost one of Africa's greatest heroes: Nelson Rolihlahla Mandela. I feel as if I have lost my mentor, a father and an uncle I knew, loved and admired but had never met.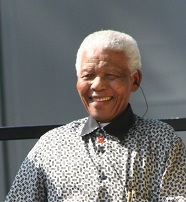 As a child born and raised in Zimbabwe, I grew up hearing his name spoken and his story being shared almost every day. And 46 years later his legacy continues. In August 2007 I got an invitation to attend London's inaugural Black Leaders Dinner at the Dorchester Hotel in Mayfair. I could not believe my luck. I was about to meet my hero Nelson Mandela in person!
The guest list of high achievers included Stanley Musesengwa, the chief operating officer of Tate & Lyle, and celebrities such as Naomi Campbell, Thandie Newton, the former sports star and TV presenter Ian Wright, England footballer Sol Campbell, but also Richard Taylor (father of the murdered schoolboy Damilola Taylor) and Anthony Hamilton (father of racing driver Lewis Hamilton). That list just went on. My family and friends in New Zealand contributed towards my travel expenses and it was like a dream come true.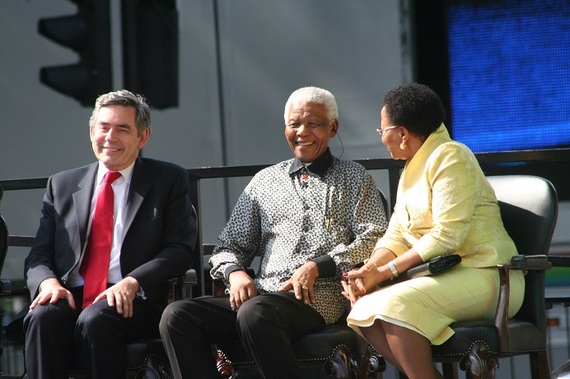 British Prime Minister Gordon Brown, President Nelson Mandela
and Graca Machel
Unfortunately, Nelson Mandela did not make it to that dinner, because he was unwell due to the long flight from South Africa to London. I would however get to photograph him at the unveiling of his bronze statue in Parliament Square, London. The atmosphere was electric, I was surrounded by people from all nationalities waiting to see this amazing African hero and as I stood there waiting for him to appear, I reflected on what Nelson Mandela meant to me.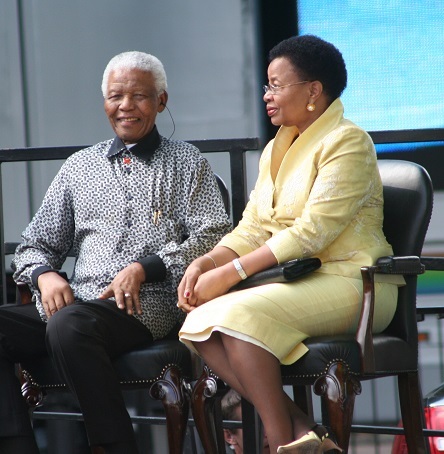 He was a man of distinguished courage and ability, admired by millions of people around the world for his brave deeds and noble qualities.
The lessons I learned:
1. His 27 years in prison were a sacrifice for all people of African descent to be free; not only for us to obtain political independence as a colonized nation in Zimbabwe, but a freeing of our minds and hearts. His actions helped to decolonize the minds of many people and gave us back our dignity and pride. He believed that people are taught to hate and if they can be taught to hate, they can also be taught to love.
2. Nelson Mandela was my mentor and my coach and I learned from him by reading his books and listening to his speeches. He stood for peace and equality for all mankind.
3. I learned to value my education and the expansion of my mind, he said that Education is the most powerful weapon you can use to change the world.
4. He taught me about leadership and how it is better to lead from behind and to put others in front, especially when you celebrate victory when nice things occur. You take the front line when there is danger.
5. He said "The struggle is my life" and "I will continue fighting for freedom until the end of my days."
I am proud to say, my hero held on to that promise. Rest in peace, Nelson Rolihlahla Mandela. Your memory will not be forgotten, and your story will empower many for years to come.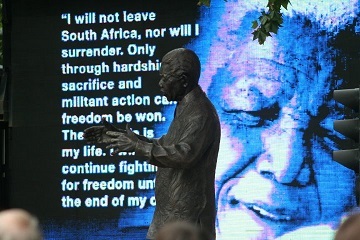 For more by Getrude Matshe, click here.
Follow Getrude Matshe on Facebook: http://www.facebook.com/gmatshe.
Photographer: Getrude Matshe