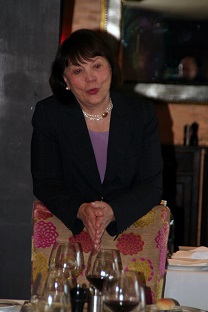 The Women Presidents' Organization (WPO), an international peer advisory organization for million-dollar-plus women-led companies launched a new chapter in Wellington, New Zealand on Thursday, July 18, 2013, at the PwC Offices. Founder Dr. Marsha Firestone from NYC was present.
"Women-owned and women-led companies represent a growing and powerful sector of the global economy. This new chapter of the WPO will help a group of New Zealand women entrepreneurs who have reached a certain financial threshold to navigate their businesses in a facilitated confidential peer-to-peer environment" said New Zealand Chapter Chair Deborah Lee Marlow, CEO, The Business Whisperer, and former CEO and founder of Award Software International Inc. "WPO's primary goals are to accelerate growth and promote economic security for successful women entrepreneurs who are still at the helm of their companies. This is not a 'touchy-feely' support group nor is it targeted to SME's. This is for those women who have climbed the mountain and are now preparing to manage the next set of goals and challenges."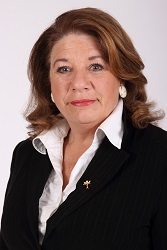 "New Zealand is a key economic partner for businesses in North America and throughout the world -- and women-led companies make up an increasing share of this economic activity," said Dr. Marsha Firestone, Ph.D., founder and president of the WPO. "We are confident that the Women Presidents' Organization's expansion into New Zealand will help provide key resources to a dynamic group of women business leaders."
Currently WPO has 110 chapters on five continents and will add 10 more in 2013.
Dr. Marsha Firestone was inspired to start the organization when she was working for the American Women's Economic Development Corporation in New York City as the vice president of training and on asking her trainees the question "What is your dream?" she found that the answers were not big dreams and she realized that there was a missing piece for successful women's dreams. She said second-stage entrepreneurs, especially successful women who had already achieved some level of meaningful size to their business, were not able to get any support. WPO supports female entrepreneurs whose minimum annual revenue is equivalent to $1 million for a service based organization and $2 million for a product-based business.
"We use the round table process started by the Edward Lowe Foundation to support second level entrepreneurs and the aim is to 'bring the genius out of the group' because this is a peer advisory group, it's not an academic program but an adult learning program and the members of the group are not in competition with each other. The round table is a peer group that shares expertise, experience, information from one another and they learn from one another with the purpose of accelerating their growth," Dr. Firestone said.
I asked Dr. Firestone the three secrets of a successful and happy CEO and she said number one was innovation. Innovation is key and it is not just about new products but about finding new ways to sell products and services. Number two is focus, maintaining your focus and realizing that you can't be all things to all people. And lastly, you have to keep the fire in your heart burning; you need to be committed and enthusiastic especially in the dark days.
Lastly, I asked Dr Firestone what was the one task that a successful CEO should never delegate and she explained that a CEO is the key PR person for an organization both internally and externally and most importantly the role is to share the PR of your mission. The CEO should be very clear about what their mission is, be committed to that mission and make sure they communicate it both internally and externally to all their staff and ensure that their staff believe it and can communicate it to others.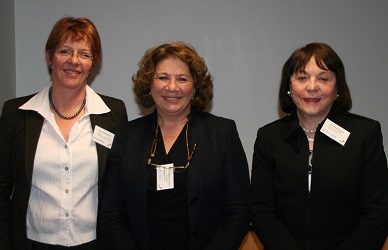 From left to right" Wellington Mayor Celia Wade-Brown, Deborah Lee Marlow, Dr Marsha Firestone
For more information, call +(1) 212-688-4114 or visit http://www.womenpresidentsorg.com.
New Zealand Contact: Deborah Lee Marlow Mobile: +64-(0)27-85-44887
Email: Deborah@deborahleemarlow.com Website: http://www.deborahleemarlow.com