I love this time of year, and all of the celebrations that come with it. There is simply nothing better than getting together with family and friends to share great food and traditions.

Still, like everyone else, I find that there are times when the stress of preparing for and hosting holiday parties takes away from some of the enjoyment. I try to make my life easier during the holidays by preparing as much as possible ahead of time and using shortcuts wherever I can.

Here are a few tactics that work for me to help reduce the stress so I can spend more time with family and friends:

Start preparations early. Write down the full menu, including everything from the main course to specialty drinks and dessert. To set yourself up for success, plan your menu around one star item and add a cast of supporting characters that are easy to make or can be prepped ahead of time.

Your star is your roasted beef tenderloin, baked ham or whatever your family tradition calls for. It will take a lot of prep and attention, so the supporting roles belong to simple but delicious appetizers that can be prepared ahead of time or in minutes. Foods that can be served at room temperature are a good option: for example, a red pepper or basil cheesecake can be made early in the morning and then set out as guests arrive. If you want to be adventurous and try a new dish, do a test run well in advance of your party so that you can make adjustments to the recipe beforehand.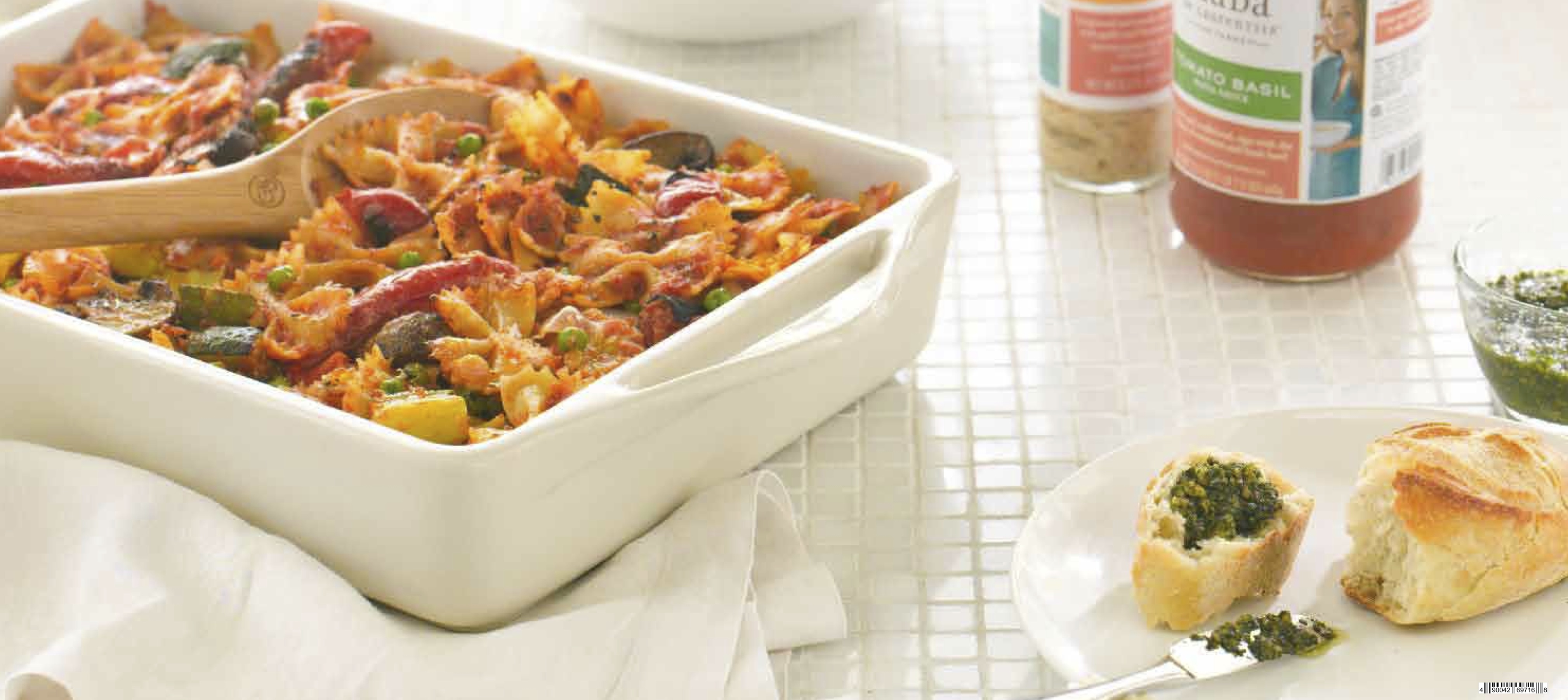 Image courtesy of Target
Since my family is Italian, our holiday meals always include some sort of pasta dish. This year, I will be using my Gobetti Pasta to make Gobetti with Vegetable Bolognese, one of my favorite recipes. By using pre-made pasta, I'll be saving some time.

I like to include one menu item that requires last-minute prep. It brings everyone to the kitchen and sets the tone for a fun dinner party. To speed things up and avoid mishaps, I use cookware that goes right from the oven to the table like my own casserole dish.

Don't forget beverages! Wine brings out the flavor of many dishes, so take the time to select wines that complement the meal. Consider pairing each course with a different wine.

Remember, the host sets the tone for the whole night. If you are anxious, it makes it difficult for others to enjoy the dinner. Remember that the holidays are a time to celebrate with families, reminisce about past years and create new traditions. So, if something doesn't turn out exactly as planned, don't worry about it, it will make a great holiday story for next year.

Happy Holidays!