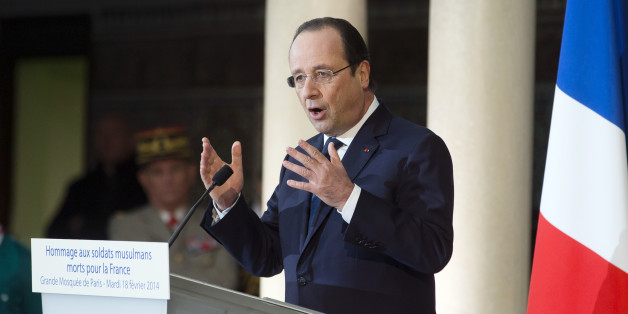 To fight racism and antisemitism, not just with nice sentiment, but with real public policy, defined by clear priorities and backed up with human resources and funding -- this was what the President of the Republic promised at the end of 2014 when he mobilised the Nation and declared this fight a "major national cause in 2015".
An ambitious challenge: regularly over the years the threat has been rising and mobilisation falling. Faced with soaring violence and the propagation of identity ideologies, whether from the extreme right or radical Islam, the number of defenders of the values of tolerance, liberty, equality and secularism have slowly but surely been shrinking. The more meritorious the antiracist cause became, the more it lost support; a huge challenge needed to be met.
The aim of the governmental plan to fight racism and antisemitism presented a little over a year ago by the Prime Minister was to rise to this challenge by defending three simple ideas: in order to fight hate, we need to clamp down, educate and mobilise. This cannot be done by the State alone, but is basically the duty of every citizen.
Firstly, clamp down, in the name of one simple principle: racism is a crime, and racists are criminals. To increase the crackdown, the Ministries of the Interior and of Justice multiplied their instructions calling on stricter enforcement from Préfets, prosecutors and the police forces. To fight more effectively against the increasing flood of hate on the internet (26,000 notifications last year, up by 100 percent), a specialist unit was created by the Ministry of the Interior within the PHAROS platform. Since June, DILCRA has referred 38 cases to prosecutors, obtaining a commitment to prosecute in almost all of them, with exemplary convictions - most recently, a persistent negationist was sentenced to two months in prison by the Paris courts (TGI). Still more needs to be done: as part of the equality and citizenship law to be examined soon by Parliament, the law governing the repression of racist speech will be simplified and strengthened.
Secondly, educate. Education and transmission, as other eras have shown, are not impassable barriers against rejectionist ideologies and the prejudices they feed. But they are undoubtedly the strongest. For this reason, most of the Plan's efforts focus on education. Mobilising schools to defend the values of the Republic, undertaken by the Ministry of National Education, such as the setting up of moral and civic education (EMC), are significant drivers for learning and for forming critical thinking. Had the week of awareness against racism been abandoned? We brought it back to life, with more than 500 initiatives throughout the country. New educational resources have been made available to teachers, concerning history and news about racism and antisemitism, and to the media, essential in the fight against conspiracy theories.
Education also means education of the public and access to culture, and major memorial institutions such as the Cité de l'Immigration, the Camp des Milles, the Shoah Memorial or the MActe in Guadeloupe, that we have mobilised by means of a "History and Memory Fund" designed to enable them to welcome more public, train teachers and managers and develop citizen projects.
Thirdly, mobilise. Two national communication campaigns, one backed by antiracist associations, the other by the Government, have been launched. But above all mobilisation needs to be vigorous in the field. The State has accepted its responsibilities. The State means political and administrative leaders, but mostly its agents who deal directly with the difficulties and tensions of living together. Politicians are also getting involved, such as Hélène Geoffroy, then deputy-mayor of Vaulx-en-Velin, who initiated the first municipal plan against racism, antisemitism and discrimination, or Loïc Gachon, the mayor of Vitrolles who has just adopted his plan in a town hugely symbolic in this combat to restore shared republican values.
Civil society has also stepped up. 35 associations nationally and 218 locally were accompanied following the DILCRA call for tenders. A network was quickly formed, a sign that the will for action was indeed present, a desire which had to be encouraged and supported. To bring all these actors together, operational antiracism and antisemitism committees (CORA) have been set up in each department, with a simple roadmap: act, deal with concrete situations, provide solutions to actors in the field.
All this to which effect? Facts first: in the last twelve months, racist acts in all categories, have fallen by 35 percent, and by 80 percent in the first quarter of 2016. This fall concerns all categories of acts including anti-Semitic and anti-Muslim acts and other racial offenses. Following the worrying rises in 2014 and the start of 2015, this shows a net stop.
Of course, these figures need to be put into perspective, and we need to remain humble: just one event could awaken tensions and reverse the trend. Above all, the statistics for the acts do not reflect real discrimination, this silent killer of the republican promise. For too many of our citizens, in particular the youth, racism is not an insult: they are doors that only open for others. For this reason, the Prime Minister made the fight against discrimination a priority for government action at the last inter-ministerial committee for equality and citizenship (CIEC) in Vaulx-en-Velin.
So, very much more remains to be done. Nothing will be easy as there is turmoil in French society, where some cannot find their place and others fear their place will be taken from them. To deny this turmoil is to allow the identity crisis to take over; to exaggerate it is to misunderstand that the French, beyond their origins and condition, are mostly tolerant and wish to live together. But they expect everyone to be considered alike, with just as must consideration and just as much exigency. In fact they are not looking for less Republic: they are demanding more Republic.
Originally published on Le Huffington Post.