Dear President Obama:
This week was your umpteenth fundraising visit to the Westside. Typically while you're here you stuff your coffers, block our traffic and rub elbows with the fancy people at Tavern. While I know you love Suzanne's cooking and Caroline's wine selections, aren't you ready to try something new?
What locals are buzzing about now is Baltaire. From the people who brought you Coral Tree Cafe -- surely you've tried their organic coffee, being the leader of the free world and needing a little pick-me-up between drone strikes (hope that's not too much of a political cheap shot, but at least it was a surgical strike, as opposed to an indiscriminate "look-out-below!").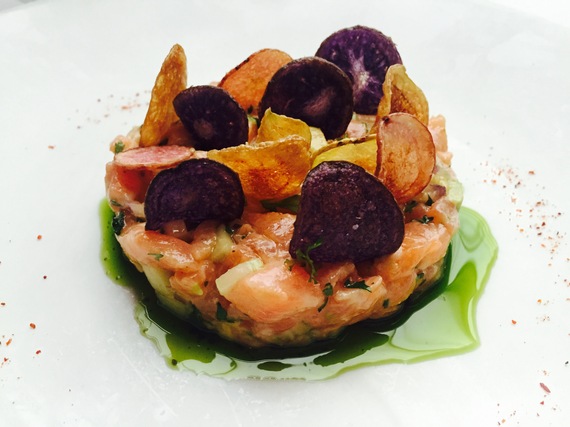 Start with the salmon belly tartare - Photo by Gina Hall
Sommelier David Vaughn, formerly of Osteria Mozza, will most assuredly be delighted to pair bold and exotic wines with your every course. His knowledge on the subject will certainly impress even a Harvard man such as yourself. And when you get a taste of GM Hardeep Birdi's hospitality, you might consider offering him an ambassadorship to someplace tropical and politically stable. But please don't, as we enjoy having him here.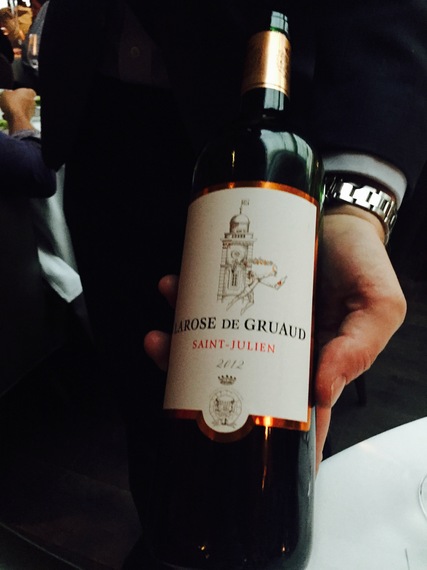 You're in good hands with sommelier David Vaughn - Photo by Gina Hall
But it is when you bite into Executive Chef Travis Strickland's Miyazaki A5 Wagyu filet Mignon with a side of recently re-legalized foie gras that you'll want take him back to D.C. as your personal chef. You might know Strickland from his time in the Windy City when he was at Chicago Cut Steakhouse and The Local Chicago.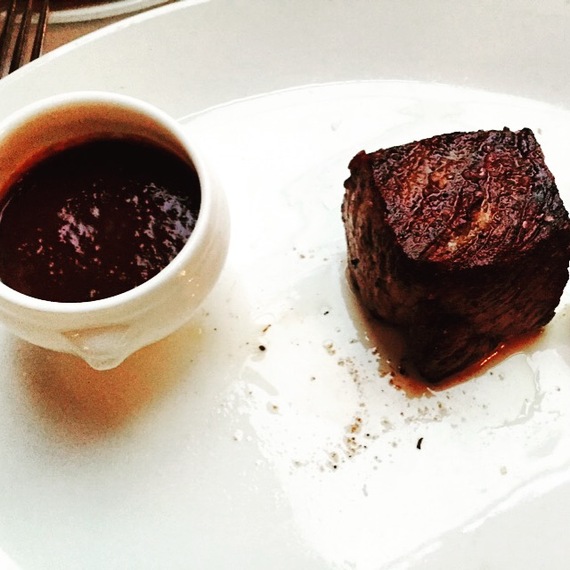 The Miyazaki A5 Wagyu - Photo by Gina Hall
And Mrs. Obama will be thrilled to see you eating your vegetables: creamed spinach with Danish blue cheese or the roasted cauliflower with golden raisins and vaudouvan. And if your NSA goons (all due respect) are listening in to the restaurant's communiques, they'll hear orders for sustainable foods from our beloved local farms.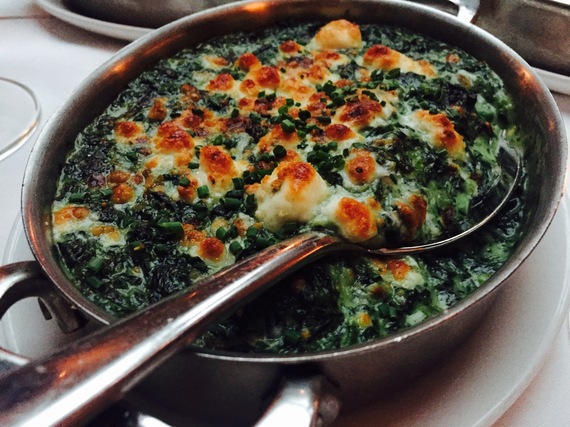 Creamed spinach with Danish blue cheese - Photo by Gina Hall
The upscale crowd is a good mix of creatives and professionals. And since you're looking to use your influence to contribute to your party's war chest on this L.A. getaway, you could probably just pass a hat around the room and call it a day. Anyway, I'm tapped at the moment, but if you'd like me to join you to, you know, make some suggestions and what not, I'm free after 5.
Sincerely,
Gina Hall
P.S. Close Gitmo.