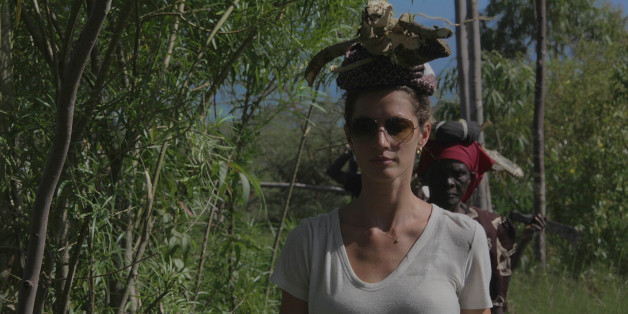 In this special week where we had the historical Climate March and world leaders have gotten together to discuss the climate issues at the Climate Summit in New York, I want to share the experience I´ve lived in Kenya. I believe sharing knowledge and experiences is empowering for everyone!
For us to help the world become a better place, we have to learn about what is happening in different parts of the globe. When we break out of our bubbles, we can see how important it is for people at the frontline to be at the heart of finding and implementing solutions.
I went to Kenya, for example. I learned a lot about environmental and energy problems, and also how amazing women are when they work together. I saw for myself how climate problems impact the lives and livelihoods of women and girls. Too often, women suffer from environmental damages with little say in how to do things differently. At the same time, women face the brunt of the adversities every day.
Do you know how big an impact a simple wood-burning stove can have on a woman's life? People use these because they do not have modern sources of electricity. The stoves produce a lot of toxic smoke. This harms the environment and human health. More people die from this smoke than malaria -- globally, about 4.3 million every year. That´s horrible! In rural Kenya, however, people don't have other options -- only 4 percent have access to electricity.
Getting enough wood for the stoves is also a huge burden on women, who spend many hours collecting and carrying it. I wanted to see this for myself, so I went wood-gathering with some women from a village outside Kisumu city. At least twice a week they gather wood, leaving at dawn and coming home at dusk. Because so many nearby trees have already been cut down, they have to walk for many hours.
The day we set off, we walked more than five miles, which they said was a short trip. The heat was intense, and we had to carry heavy tools. The women told me they were worried about so much of the forest being cut down. They wondered where they would get wood in the future. When we arrived at a place to cut wood, we found it full of thorns that pricked our fingers. Each woman cut about 40 kilos -- enough to fill two huge suitcases. They carried it back on their heads. I experienced carrying only about a fifth of their normal load.
It made me see how modern energy is vital to people's lives. It´s unacceptable that in the 21st century there are still people with no access to energy, sanitation and water. Those women from Kisumu are strong and work hard to care for and feed their families, but they need new kinds of fuel.
Fortunately, more and more women in Kenya and in other countries are involved in solving this problem, like slow-cooking stoves made from local clay and smoke hoods that reduce pollution in homes by up to 70 percent. These stoves use 50 percent less wood -- it's a win-win for people and the environment.
Women must be heard. Their voices and ideas can greatly contribute to finding climate solutions that work locally and culturally. One of my favorite people on my trip to Kenya was Naomi, a community leader. She has developed a fireless cooker, which helps to keep food warm for eight hours after cooking, so fires can be put out to conserve wood and reduce inside smoke.
Even though she faces many challenges, Naomi maintains a refreshingly positive outlook on life. She shared with me the great joy she gets from making others laugh! I saw she was well-liked and respected by other women in her village. There are many women like her around the world: smart, strong and positive. We all benefit when they share their energy and their ideas, unrestricted by gender inequality. Our common environment is too big a concern to leave anyone out of better caring for it.
I believe we should all have a dream no matter what our circumstances are. The women I met in Kenya reminded me of how important it is to never give up. They showed me that empowering women means empowering humanity. We should always believe in ourselves and our power to make a difference.
Special thanks to UNEP and Practical Action for allowing us to have this experience. This piece is an edited version of the op-ed that was originally written for, and published on, the UN Women Beijing+20 campaign.
This post is part of a month-long series produced by The Huffington Post in conjunction with a variety of events being held in September recognizing the threats posed by climate change. Those events include the UN's Climate Summit 2014 (that was held Sept. 23, 2014, at UN headquarters in New York) and Climate Week NYC (Sept. 22-28, 2014, throughout New York City). To see all the posts in the series, read here.