Photographer Reed Young grew up in Minnesota and moved to California to attend photography school in 2002. After graduating from Brooks Institute in 2005, he was awarded a yearlong residency at FABRICA, the Communication Research Center of Benetton Group in Treviso, Italy. At FABRICA he worked for a number of publications while finding his voice in journalistic portraiture. He's currently based in New York City and has shot for Time, National Geographic, Fortune, Dwell, and GQ to name just a few.
Global Yodel caught up with photographer Reed Young and asked him a few questions about his local city New York.
Global Yodel: Hi Reed, tell us about this amazing photo you took!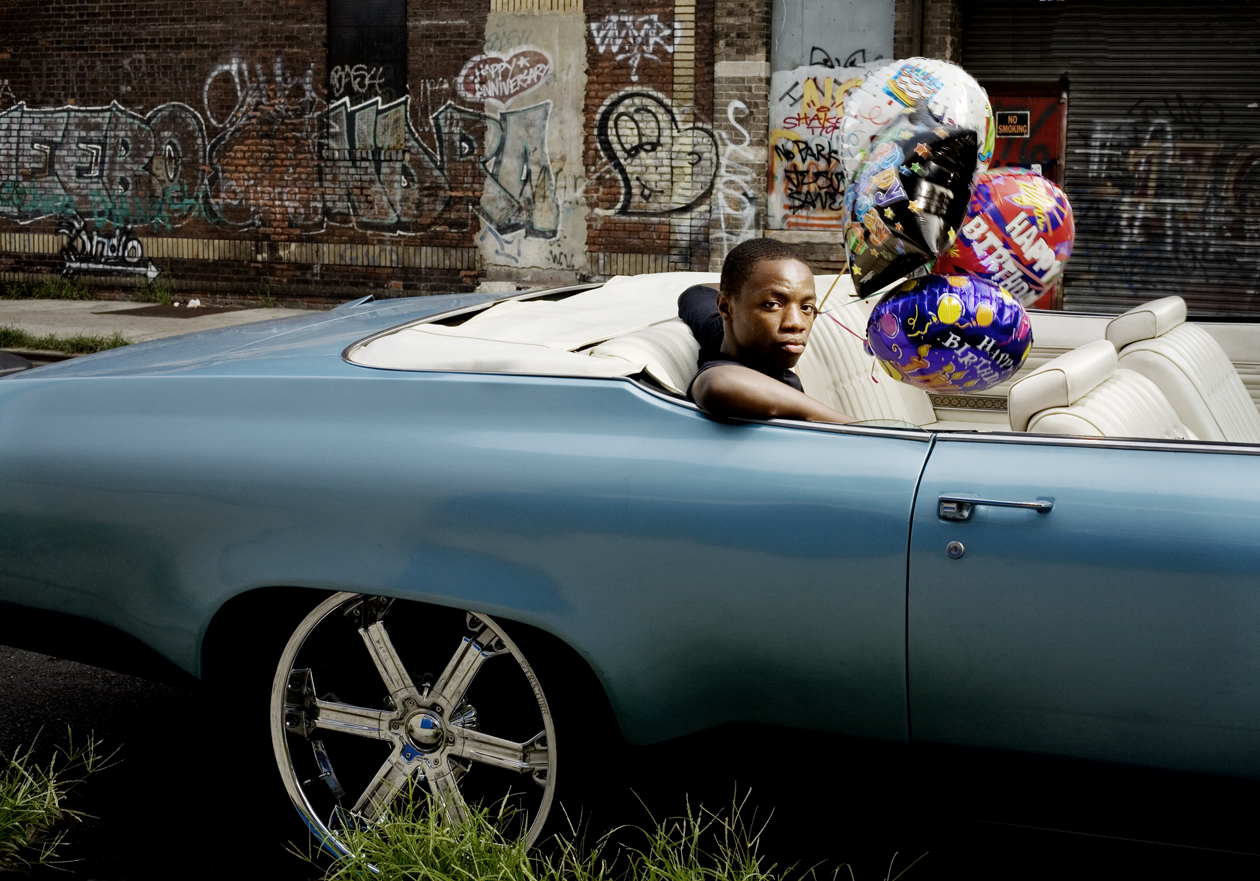 Reed Young: I've always been most fascinated by the immense contrast in human perspective, and this is the probably most common theme in my work. I've been fortunate to travel quite a bit and I've still never found a place more diverse than New York City. I'm not speaking about race as much as social backgrounds and all of the incredible micro cultures that make up this city.
GY: Can you sum up the place you live?
RY: Bed Stuy Brooklyn is one of the most beautiful neighborhoods in the whole city, mostly made up of Brownstones from the late 1800s. They were originally weekend homes for the rich living in Manhattan, but when the stock market crashed in 1929, most people had to sell their second homes for almost nothing. Just a few years later the IND subway line (now the A & C Line) was finished, creating a direct route from Harlem to Bed Stuy. This is how Bed Stuy became predominantly black. Only recently has the neighborhood become a bit safer and more diverse.
GY: Occupation:
RY: Photographer
GY: Preoccupation:
RY: Cycling
GY: What is your perfect day in NYC?
RY: A photo shoot followed by a BBQ with friends in Prospect Park
GY: What is the best thing about your spot?
RY: Traveling everywhere by bicycle. I'm almost never ride the Subway or take a taxi.
GY: What is the worst?
RY: You never realize how fast the pace is until you leave New York and go somewhere else. It makes everywhere else feel too quiet, when in reality it just means that this place can be a bit too much.
GY: What would be surprising about this place to an outsider?
RY: The first thing people mention is how surprisingly livable it seems. If you come here and stay in a hotel in midtown Manhattan, it's hard to imagine how people can sustain it. But if you get out on the quiet streets of Brooklyn it feels very homey.
GY: A place you want to visit before you die?
RY: Pyongyang, North Korea
GY: Who are three of your favorite photographers right now?
RY: Nadav Kander, Taryn Simon & Edward Burtynsky
Follow Global Yodel on Instagram for daily travel inspiration! Guaranteed to awaken your travel bug.