Bright lights, big city is NYC in a nutshell, but that's just the surface. Underneath, it is a city with a whole lot of soul. It's a place where people come to be inspired, a place where they can define themselves. It's a place you have to live in at least once in your life. It's a place where you hope to make it and not let it break you. Living in NYC will change you for better or for worse.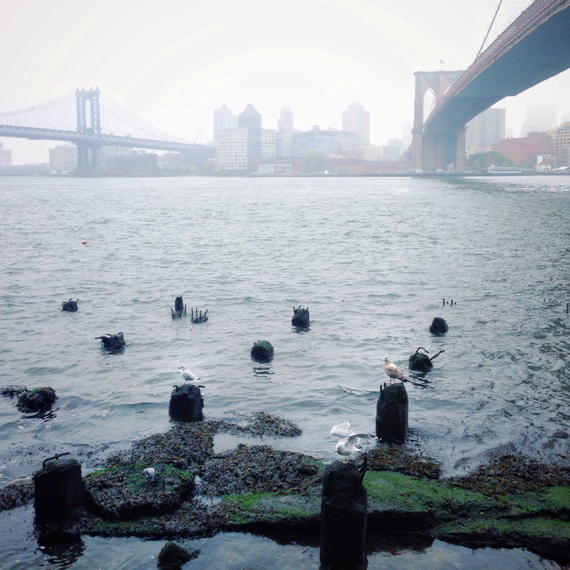 Global Yodel sent photographer Heidi Lee out with a DK Eyewitness Travel Guide: New York City to get her perspective on what it means to use a travel guide in her hometown. She sent back this beautiful photo series and these local tips.
Global Yodel: Place you live:
Heidi Lee: Flushing, NY
GY: Can you sum up the people of NYC?
HL: New Yorkers are honest, resilient and proud. We are outspoken and opinionated. We get a little carried away with our emotions, but at least you will always know how we feel and what we think. This city has been through some tough experiences, but getting through those moments together has given us an undeniable strength and pride.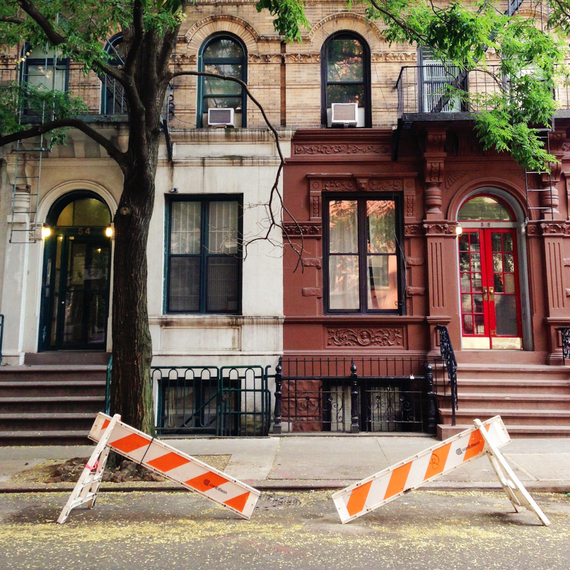 GY: What was the experience like looking through a DK Eyewitness Travel Guidebook for your own local city?
HL: It's feels like reading an unauthorized bio about yourself. You get defensive and you worry about how you will be portrayed to strangers. It becomes very personal because you don't want someone to misrepresent the city that you love and call your home.
GY: Did you find anything new or inspiring about your city in the book?
HL: While reading about NYC, I was inspired by the distinctive character of each neighborhood and how you can see the landscape change so dramatically as you are walking throughout the city. It was a good reminder of one of the qualities that makes NYC so awesome.
GY: How did the guidebook influence the photos you went out to take of your city?
HL: As I was looking through the guidebook, I realized many neighborhoods in NYC are still very foreign to me. I know my favorite areas of the city inside-out, however in the parts of town I rarely frequent, I sometimes have to pull out my phone and use the GPS to orientate myself! Lower Manhattan is one of those neighborhoods where I feel like a tourist in my hometown. It's easy for me to lose my sense of direction when I am down there-the streets are no longer numbered and they start to meander off the grid. When I was looking through the guidebook, I was inspired to visit this part of the city and become more familiar with it.
GY: Tell us about the photos you shot for this project?
HL: New York City's landscape is overflowing with iconic imagery. Having lived here all my life, I often take my surroundings for granted and forget how lucky I am to be able to experience this city every day. The photos for this project are my New York "moments," the moments where I am reminded that I live in one of the most incredible cities in the world. These are the instances where I am taken aback by the landscape and that magical feeling creeps into my heart and I fall in love with NYC all over again.
GY: Occupation:
HL: Social Media Talent Manager
GY: Describe a perfect day in your NYC?
HL: A perfect day in NYC would be a balance of favorite places and new discoveries. I try to walk everywhere because it's the best way to discover new things in the city. Even when I am in a neighborhood that I am familiar with, I purposely take a different route each time because you never know what you will come across-a new store, a restaurant, a gallery or a piece of street art.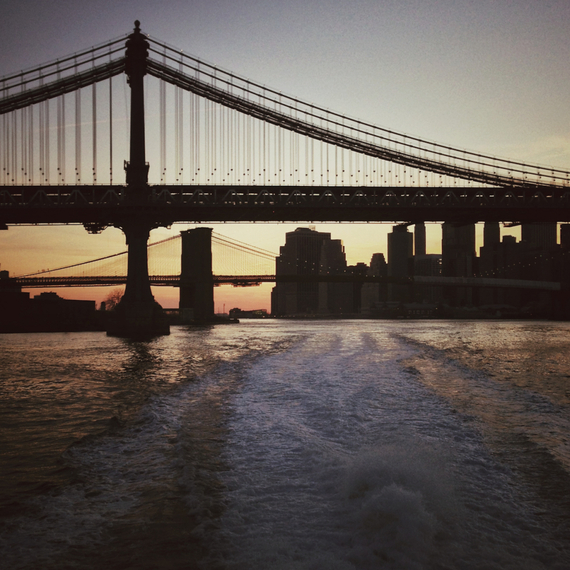 GY: What do you love about NYC?
HL: This question is always hard to answer because there are so many things to love about NYC: the relentless energy, the multitude of options for food and drink, the global culture, the ease of public transportation, the constant change and growth, the accessibility to get what you need almost anywhere, anytime. I could go on and on with this list.
GY: What do you dislike?
HL: Summers in NYC can be brutal. The killer combo of humidity and heat can break your spirit, especially while waiting for the train on a subway platform.
GY: What would be surprising about this place to an outsider?
HL: The most surprising thing about the city to an outsider would be how small such a big city can feel. You would be surprised at how easy it can be to run into someone you know in a such a densely populated city.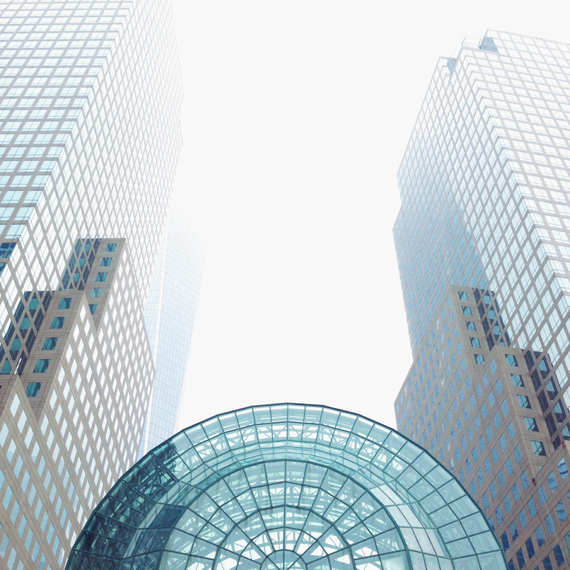 GY: If your city was a person or character who would they be?
HL: The cast of characters in the movie 200 Cigarettes.
Check out Global Yodel on Instagram for daily travel inspiration!