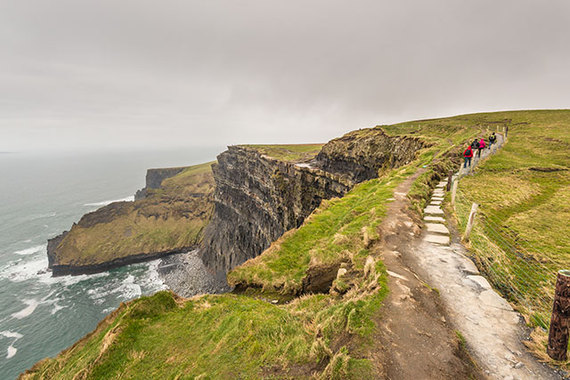 With all the buzz surrounding Apple's debut of the new iPhone 6 and iPhone 6 Plus, we realized that the new features mean great things for international travel--here's why:
1. A better camera for better travel photography
The new 8MP iSight camera has a lot of exciting features: burst mode allows you to take multiple photos at once (which is great for safari photos with animals in motion) and bigger panoramics. An improved FaceTime camera lets more light in while offering single-shot HDR; basically, your selfies with important backgrounds are now going to look great, all the time. With the option to take videos in slow-mo or time-lapse as well, your travel photos and videos are going to reach an all-time high in quality and quantity.
2. Greater Wi-Fi connections and speed
If you've ever experienced trying to connect to a hotel's Wi-Fi, you know the importance of a good connection. The new iPhone 6 and iPhone 6 Plus take advantage of a technology called VoLTE, lets you make voice calls over Wi-Fi (no data plan needed). Plus, with faster LTE download speeds and up-to-three-times-faster Wi-Fi, getting online while abroad is now a whole lot easier.
3. Longer battery life
No more frantically searching for an outlet in the midst of a crowded airport--Apple's iPhone 6 and iPhone 6 Plus promise up to 11 and 12 hours of Wi-Fi browsing, respectively. So whether you're looking for local recommendations on Yelp, checking in with loved ones or uploading your favorite photos from the day, you won't have to worry about heading to your hotel early to charge your phone.
What iPhone 6 and iPhone 6 Plus features are you most excited about for your travels? Tell us in the comments!