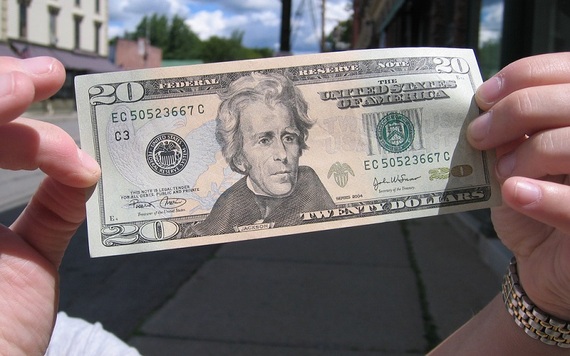 By Christina Lavingia, Editor
Sometimes it can seem like $20 doesn't buy much anymore. With inflation pacing at 1.7 percent from August 2013 to August 2014, our dollars are losing value, fast. However, some purchases are far more valuable than their price tags suggest. We asked personal finance experts and frugal living bloggers to share the best purchases they made for $20 or less. Your faith in the value of a buck (or 20) might be restored -- and you might walk away knowing the next thing you want to buy.
Photo credit: redjar
1. Robert Kiyosaki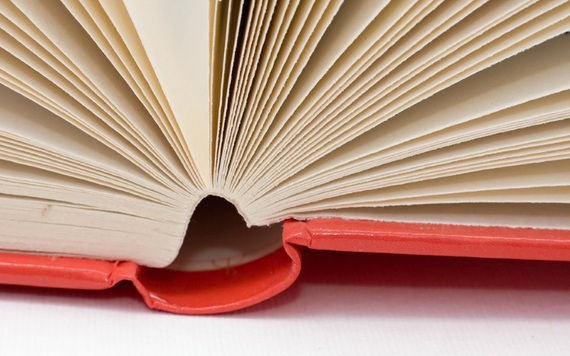 "The best thing I ever bought for $20 or less was the book "Grunch of Giants" by R. Buckminster Fuller. GRUNCH stands for GRoss Universal Cash Heist -- and it explains how our wealth is stolen via our money. Reading that book made me understand my rich dad's lessons and the need to become financially educated ... and led me to write 'Rich Dad Poor Dad.'"
Photo credit: Horia Varian
2. Jeff Yeager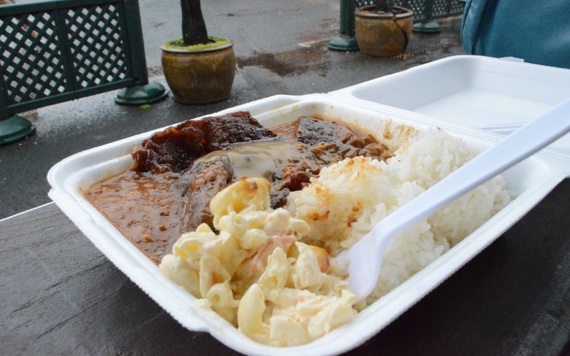 "'Most valuable' would be an abstract painting I bought at a thrift store for $12, not because I liked it, but because I recognized the stamp of a prestigious art gallery on the back. It later appraised and sold for $1,200.
'Best thing' was the $2 plate lunch I bought for the girl sitting next to me at a local diner one day when I was in college. She's now been my wife for more than 30 years."
Photo credit: calamity_sal
3. Roland Karim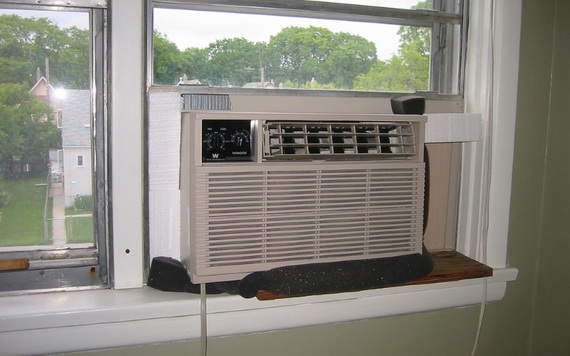 "Back in 2012, I purchased a $400 GE window air conditioner for just $11.67 from Walmart.com. Plus, shipping to store was free! The only problem was that I couldn't get it to fit in my car, but that was the least of my worries. I ended up installing it inside my first investment home, just in time for the hot summer months here in California."
Photo credit: noricum
4. Deacon Hayes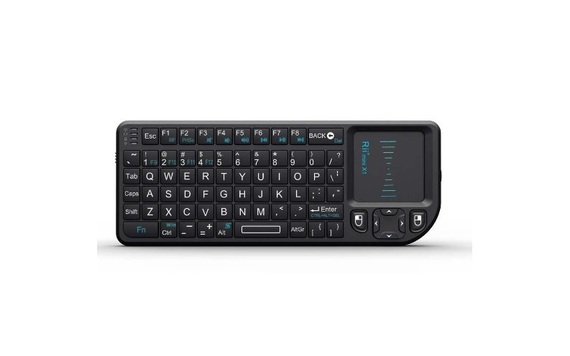 "My item would be the Rii Mini Wireless Keyboard. The reason ... is that it is a fully functional keyboard that is super portable and easy to use. It is small enough to fit in my pocket and it even has a mouse built into the keyboard. It is perfect for browsing the internet on your TV. I just hook it up to my laptop, which is connected to my TV, and we are good to go."
Photo courtesy of Deacon Hayes
5. Alicia Hagan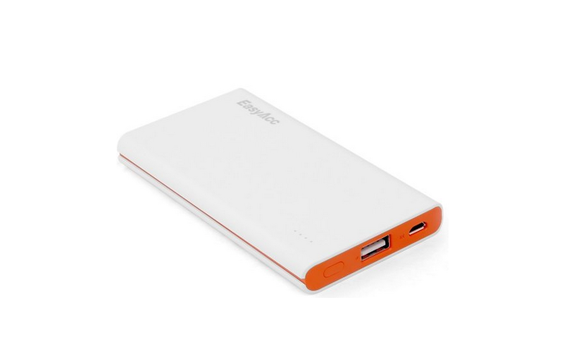 "Tired of running out of battery on my iPhone during my son's lacrosse games and daughter's dance recitals, I invested less than $20 in an EasyAcc portable external battery charger. Now I don't have to worry about my phone running out of charge while I'm capturing once-in-a-lifetime moments of my kids."
Photo courtesy of Alicia Hagan
6. Mary Hall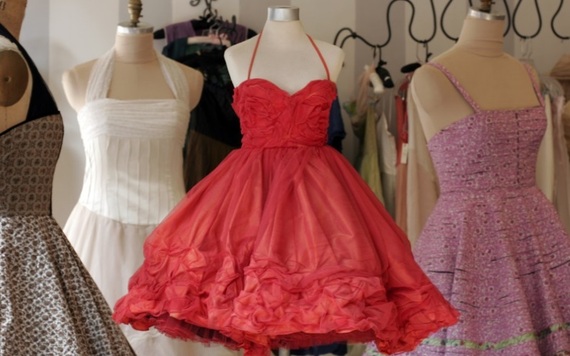 "I got an Anne Fontaine dress on eBay for $20. It was because the seller listed it with a bad, blurry photo. I thought I had seen the dress in the store, so I had an idea of which dress it was and what it looked like.
I won the eBay auction because no one else bid. It's a great dress, really a steal! The fit is perfect! I felt bad for the seller, but her naivety was my good luck. Anne Fontaine dresses retail for hundreds of dollars, so it may have been the deal of the century!"
Photo credit: Leslie Duss
7. Jason Vitug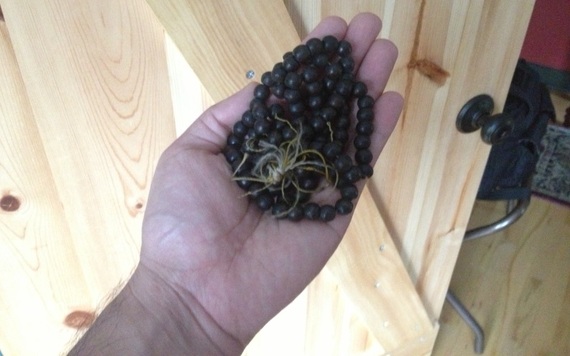 "The best thing I ever bought recently was a pair of jeans for $20. Now that probably seems strange, but coming from a guy who used to buy jeans that cost on average $180 per pair, I found a good pair that's lasted over a year. The color, fit and style after tons of washing remains the same as if I bought it a day ago.
I did buy these meditation beads in Myanmar back in 2012 for $5 and bring them with me. I was walking through a market and saw this small shop in the corner selling what looked like old artifacts. An older lady came out and it caught my eye and I asked if it was just a necklace. Only thing I bought for myself in that year-long journey. Reminds me of my trip year round backpacking, my mission and ensures I take 20 minutes a day to have gratitude, reflect and clear my thoughts.
I've currently gone minimalist at this point in my life. I pretty much sold most of my things and currently don't buy unless necessary, such as replacing an item. Buy a new shirt, donate an older shirt kind of thing."
Photo courtesy of Jason Vitug
8. Barbara Friedberg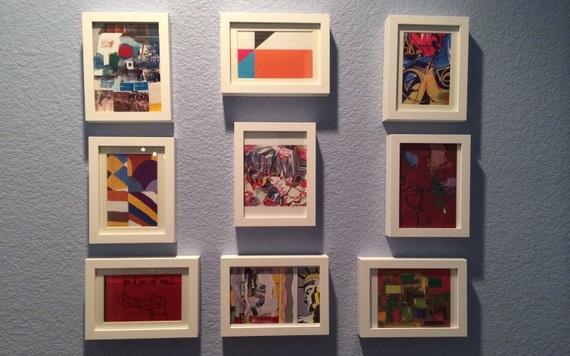 Barbara Friedberg Personal Finanace
"My hobby is collecting art and decorating. But for my bathroom, I wanted something less expensive.
For less than $20 (and about one hour) I created a beautiful "salon wall" which looks like a million.
Here are the steps:
Bought a sale package of modern art note cards for $9.
Picked up several free postcards at a museum.
Bought nine matching frames for the post cards at Ikea for just $1 each.
Framed the postcards and hung on the wall.
The total cost was $18 plus tax and the result was beautiful (and expensive looking)!"
Photo courtesy of Barbara Friedberg
9. Stephanie Nelson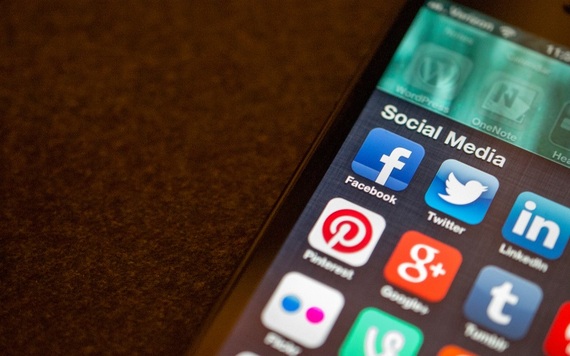 "I bought an app for $1.99 called Turbo Scan for my iPhone. It replaces my scanner, my copier in many cases and I can use it wherever I am. The process is much more efficient than the scanners in my offices, which I never use anymore and cost over $200! I just take a picture of the document with the scanner and one click sends it via email or text message.
Thinking about what my $1.99 app has replaced -- two actual scanners (one in my office and one [at home]), overnight mail, faxing, regular mail. Plus think of the paper and ink saved."
Photo credit: Jason Howie
10. Crystal Stemberger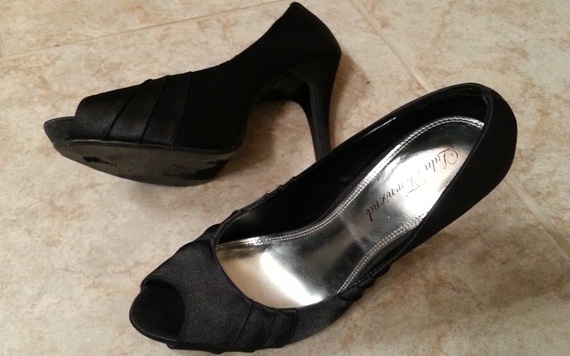 I just recently bought these $7 heels from Goodwill ... it almost felt like stealing! Yay for legal theft!
Photo courtesy of Crystal Stemberger
11. Jon Lal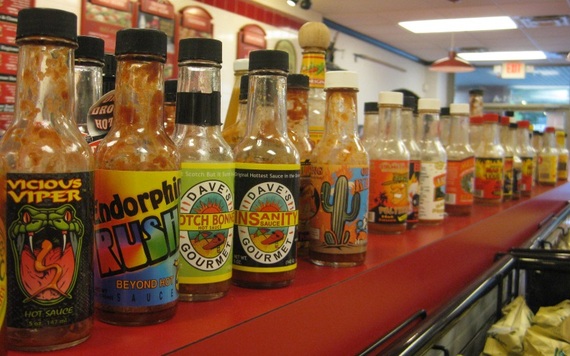 "Best $20 I have spent: A few different bottles of hot sauce! The right sauce can make any dish your own, and a little goes a long way, making it a great value. Some of my favorites are any type of Tabasco, Sriracha, Spontaneous Combustion, Cholula and Pace Picante."
Photo courtesy of Jon Lal
12. Amanda Grossman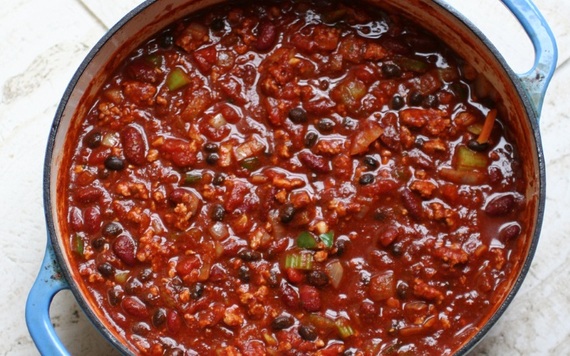 "One of the best things I ever bought for less than $20 was two tickets to a local chili cook-off at the Jewish Community Center. The chili was delicious, and free craft beers were served. Then our tickets got us into two different films at the upcoming Jewish Film Festival for free where we were delighted to see "The Real Inglorious Bastards" and "Hunting for Elephants" for free. As if all that was not enough, after the second movie was a catered s'mores party, which meant we also enjoyed free wine, beer and all the s'mores we could eat."
Photo credit: Whitney
13. Rachel Cruze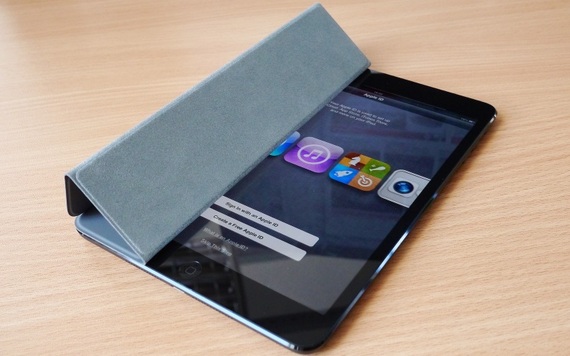 Personal Finance Expert, Ramsey Personalities
"The best thing I've recently bought for under $20 is my iPad mini cover. Since I travel a lot, I always have my iPad with me. That $20 investment will help my $300 purchase last much longer."
Photo credit: Karlis Dambrans
14. David Bakke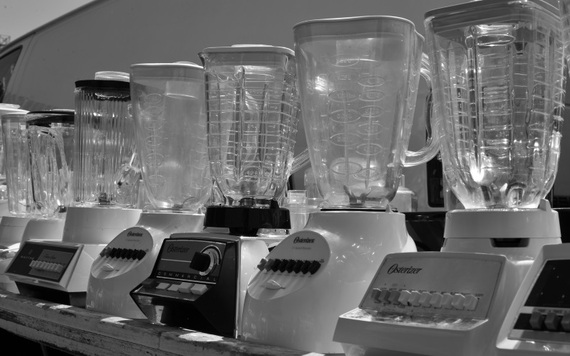 "I'm a pretty frugal guy, and there's lots of things I've purchased over the years for less than $20 that have served me well. Here are three that come to mind:
I picked up a blender on clearance at the Best Buy website for $10 (and free shipping). I use it all the time. It works much better than a typical food processor and I've used it for smoothies, soup recipes, themed holiday drinks, guacamole and more.
A few years back I also invested in rechargeable batteries. I picked up a charger and eight AA batteries on eBay for $13. I have a young son, and I used to spend a bunch of money on disposable batteries. That device has saved me hundreds of dollars over the years.
And probably about 10 years ago, I found a combination hammer and screwdriver set at my local hardware store. I think I paid $5 for it. It includes a small hammer and four screwdrivers of varying sizes that all fit conveniently into the base of the hammer. I've used that for plenty of small projects around the house, and it really comes in handy when trying to unscrew the battery lids on my son's toys."
Photo credit: Chris Hunkeler
15. Julia Scott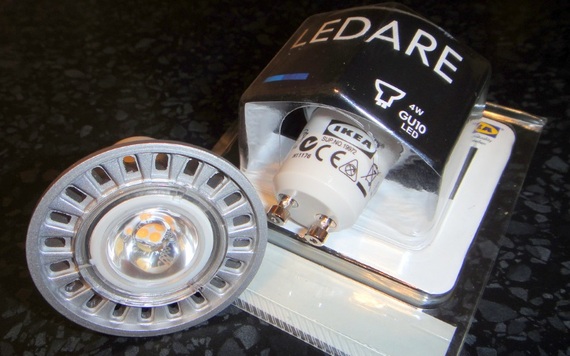 "I just bought six LED light bulbs for $22, including tax! I paid $3.67 per bulb -- which is as much as CFLs go for -- saving me $200!
And that's just the savings off the bat. I'll save hundreds of dollars over the life of the bulbs. I crunched the numbers on Bargain Babe and LEDs save more than $250 when compared to incandescent lights, especially when you get them as cheap as I did!
I found out about a special limited-time National Grid program in Rhode Island and jumped on it! I can't wait to receive my bulbs, which will arrive in the next two weeks."
Related: Purchase LED Lights and Save Money for 17 Years
Photo credit: Matt Kieffer
PHOTO GALLERY
The Best Advice I Ever Got