St.Patrick's Day became an official public holiday in Ireland in 1903. Though the "story" of St. Patrick first appeared in 1726, still it may be much older, since Saint Patrick was around long before that in (c. AD 385-461). March 17th is a cultural and spiritual holiday that most parts for the world people of Irish decent and many that are not of Irish enjoy celebrating this festive holiday.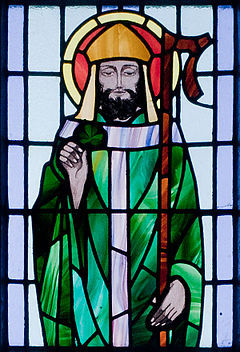 Interesting enough that it all started when Patrick was kidnapped at age 16, then six years later he returned from the Gaelic Ireland back to Ireland. He then changed the pagan Irish to Christianity.
In the United States it's definitely more commercial but I spoke with several people of Irish decent that live here in Los Angeles and they agree that this is a holiday they look forward to all year because it's a festive-fun day to celebrate being Irish. And don't we all have a little Irish in us?
There is definitely places to go to celebrate this fun day in Los Angeles:
Tom Bergin's with a DJ, live band, delicious pub fare and Guinness, wearing your green never looked more fun.
840 South Fairfax, LA.
In Marina Del Rey, Paddy O' Party with a small admission fee, there will be drink specials and waterfront festivities, a fun way to be Irish for the day.
13813 Fiji Way, Marina Del Rey.
In the Valley, the White Harte Pub celebrates their 11th Annual Party with live music by Soul Scratch, PhotoBooth, enjoy Guinness, Harp, Smithwick's, and many choices of British and domestic drafts. Corned beef and cabbage, Shepherd's Pie, and Fish n' Chips served.
22456 Ventura Blvd., Woodland Hills.
I will be at the latter, of course, and wear your green otherwise you will be pinched!