Recently, I was at a BBQ in Echo Park, the BoHo burb of Los Angeles. This girl and I were bitching about these End of Times and all of their associated miseries. War drums. Joblessness. Slow internet speeds. My friends and I have been living a lifestyle which I akin to a 'back-alley beating.' It's brutal. Economic death grips. Psychological downsizing. Class gerrymandering. Interning to intern. It's all bad.
With good cheer and a hot dog in my hand, I concluded merrily, "Well, at least the New Age of Aquarius is about to kick-in."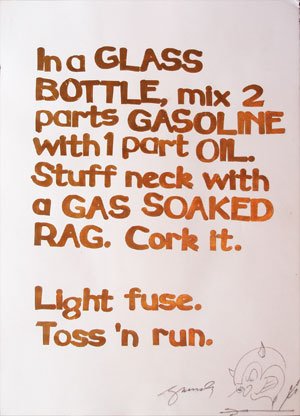 "Oh, no!," she replied worriedly, "That's not for another decade!"
"Ten years?!" I exclaimed loudly, dropping my beer. Good God! I couldn't believe it. This was bad news. I was quite certain the good times were about to roll.
Life is rather intense these days, even if you do ignore the headlines. With the Apocalypse just right around the corner, the Four Horsemen are saddling up. These End of Times are rather worrisome. I really thought the worst was behind us.
Beyond liquor, I have found another source of comfort that settles my shredded nerves. Swedish Pop. For several years now, the best American pop music has been coming from Sweden. These happy Europeans make me want to grow a beard. I want to look at blades of grass for hours on end. I don't have a care in the world. I may even wanna get a girlfriend again.
Pop music heals. Following is a slideshow of contemporary pop from the Swedes and their friends. Enjoy. Hej! Fantastik!
GORDY GRUNDY is a Los Angeles based artist and arts writer. His visual and literary work can be found here.
PHOTO GALLERY
Swedish Pop Saved My Life