There are so many great environmental organizations out there. But how many can you remember in a pinch? This is my plea for more memorable names.
We have way too many Alliances of ... Resources ... Institutes ... etc. A bunch of generic, boring words stuck together in order to sound legitimate, official. Most appear to be government organizations -- even when many aren't.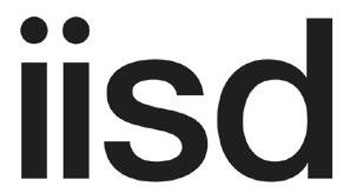 For example: The Forest Stewardship Council (FSC), the World Wide Fund for Nature (WWF). Both boring and meaningless abbreviations. But it gets worse.
Winner of the Most Boring Words in One Name
International Institute for Sustainable Development (IISD), which works to advance "ideas for reform of global environmental governance." Great cause! but can I remember it the day following the presentation?
Winner of the Worst Abbreviation Ever
European Association of Environmental and Resource Economists (EAERE) Again, a string of boring words...and isn't an acronym supposed to be easier to pronounce?
The problem is now we have a bunch of fantastic resources that are impossible to remember and difficult to differentiate from each other.
How to Make a Good Name
A good name is memorable, and not too long. Such as: TED (Technology, Entertainment, Design) , Earthfirst!, or Worldchanging. Two long ones make the cut for clever acronyms: Forests and the European Union Resource Network (FERN), and the PROSPER project (Procedures for Rolling Stock Procurement with Environmental Requirements), which helps railways integrate environmental considerations.

Hey...we love you guys, you know we do. And we simply hope that some of you consider changing your names to be more compelling and memorable as it will help your causes. And we hope that new orgs take their time during the naming process and come up
with some great ones.
Onwards and upwards!
Have any more green organizations with bad or good names to add to this list? Comment below!
More from TreeHugger on Green Authorities
::FSC, Gold Standard for Certification, Gets Tarnished
::USGBC: Building a Greener Future
::Organizations to Support : 2007 Gift Guide
::Support Worldchanging
More from Graham Hill on Huffington Post
::Do Big Homes Mean Bigger Happiness?
::Why I Don't Flush
::Would You Kill What You Eat?
::Europeans Happier than Americans yet Half the Footprint
::Phones as Fashion: Can You Resist the New Apple iPhone?