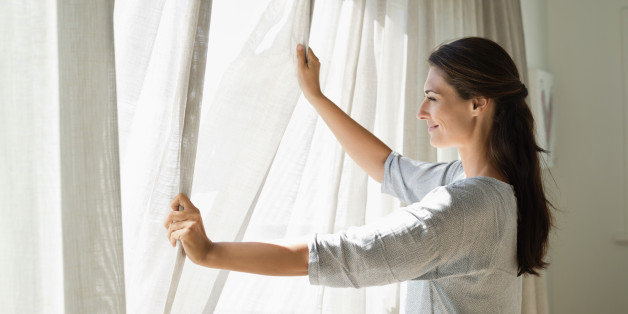 "Inaction can create the Blahs!" - Gramma Good
We all have those "blah" mornings. Unlike some of my friends who are "night owls," I am a morning person. I usually wake up eager to look out our bedroom window, to welcome the world into my life.
I would like to share my daily routine with moms and grammas -- especially those feeling "blah" today. Here arefive tips to help you wake up the "right" way:
1. Open the draperies immediately. Daylight helps.
2. I drink a small bottle of water. I made a habit of keeping water on the table next to my bedside. Water is a necessity.
3. I mobilize! I get out of bed; make a fresh pot of coffee for my husband and myself; bring in the newspapers, feed Orchid and give her a treat. Inaction is not part of my vocabulary; even if I occasionally feel blah, I force myself to be proactive.
4. This is the key to starting my day: I jump into the shower every morning. A morning shower is luxurious. Immersing my head under the warm water I take a deep breath, feel my body relax and think about my day ahead in solitude. I do some of my best thinking in the shower. Once out of the shower, I put on my white terry cloth robe and a towel wrapped around my wet head. I face my magnifying mirror with a face that is shinning and bright. The last thing you want to do is "face" your magnifying mirror with a tired looking face!
5. If you are off your beauty game here are a few tricks you can use:
Drink a lot of water during the day.
Give yourself a natural hydrating mask.
Apply concealer under your eyes.
Place a small dot of white pencil in the corner of each eye.
Use a top of the line concentrated serum and moisturizer. My favorite line is La Mer.
I also use natural olive oil.
Work out.
Remember: If you are "good" to yourself...you will be able to be "better" to those around you.