This blog is dedicated to Frances Jarrett, a curious grandmother who wanted me to write about my family.
I feel quite certain your curiosity is aroused when you read that I am the grandmother of 20 grandchildren. I imagine you thinking, "I wonder how many children she had that produced so many grandchildren?"
And so today, I will tell you a short story of the Honey Good Family Tree.
I love reading stories, listening to stories and telling stories so I will begin this with...
Once upon a time there was a little girl, yours truly, growing up in "Kankakee by the Sea" who always knew she was going to lead a fascinating life of "fabulousness." She never dreamed that in the scheme of things she would be a grandmother to 20 grandchildren (13 hers, 7 his) and that her delightful grandmother name would be Honey! But isn't that part of the fascination of life?
Losing a husband in her 40s was bitter. Marrying a second time, after a whirlwind courtship, was sweet. The new marriage happily brought a blend of children from two families into her life that she named, 'The Grands.'
THE CORE FAMILY
My husband, Shelly, and I have four children. I have two daughters, Jenny and Lizzie, and my husband has two sons, Steven (deceased) and Todd. None of our children stopped at bringing two children into this world! Jenny has three; Lizzie has eight; Steven has three and Todd has four. Two of the grandchildren are married and we consider them our grandchildren, bringing the grand total to 20!
My two Honey-ism commandments for raising "my blends:"
"It is all about the grandchildren. It is not about us."
"Tolerance, attention, trust, participation and love is my Honey Good motto."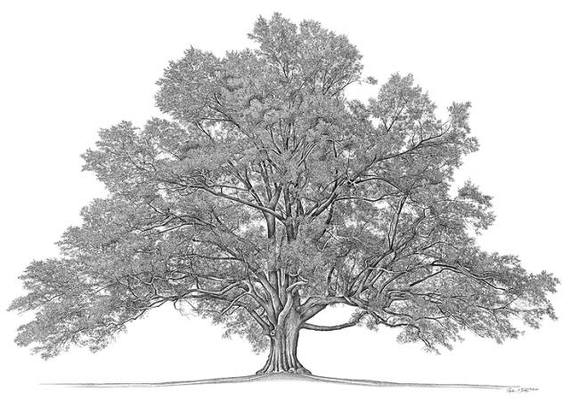 A FAMILY INTRODUCTION

I call our grandchildren "My Grands" and grand they are. There are seven girls and 13 boys ranging in age from 12 to 26.
Here are some of the facts:
1. They are all animal lovers. A total of nine dogs, two cats, two turtles gifted by yours truly (that have grown into Galapagos Island sized pets!) many goldfish, one parakeet and a Panama Parrott reside in their homes.
2. Several of the "Grands" are exceptional athletes and musicians thanks to their dedicated parents feeling athletics and music play an important role in their children's development.
3. Education is taken seriously. The older "Grands" are college grads and have lived abroad as part of their college studies. Two of the children, at this time, are living as exchange students in Haifa, Israel and Beijing, China.
4. The "Grands" live their lives far and wide, from Illinois to Indiana, Wisconsin, California, Texas and New York. Each family is an "Island onto itself." Brothers and sisters are best friends and spend a large amount of time together.
5. Extended family is very important. Cousins love cousins; they travel together and visit each other's homes, never staying in a hotel. The entire family attends all important family events.
6. They are a loving group of children. The family motto in all four households is:
"Family counts and entitlements don't exist."
I know the above sounds very Pollyannaish! So I will add this to the mix. I am not talking about the individual problems every household has in raising their children. Mine is no exception.
A SHORT BIO ON THE 'GRANDS'
The Grands blend! I think it is a miracle that the combined families have such marvelous family team spirit. I guess I can attribute this to the fact that all the kids are very loving and caring.
Rob: A New York University graduate. He is a producer, director, comic and world traveler, living in LA. He is married to Noel.
Scott: An Indiana college graduate, The School of Business. He resides in Austin, Texas and is employed by Dell Computer.
David: Graduated from USC, the University of Southern California; lives in Chicago but will be leaving for New York to attend grad school in Commercial Design. World traveler.
Logan: Graduate of Indiana University, The School of Business, is very involved in the charities, lives in Bloomington, Indiana and works as an Insurance specialist. Getting married in November.
Skylar: Star athlete with full scholarship at her university. She is a girl's softball pitcher majoring in International Business with a second major in Spanish.
Samantha: Graduate of Boston University and now studying nursing. Traveler.
Samantha: Sixteen and an exchange student for the last year in Beijing, China. A violinist and world traveler.
Michelle: Graduate of Northwestern University. She is married, lived in Israel for a year and is a teacher. Traveler.
Joe: Will be entering his senior year in college in the fall. Studying at Haifa, University in Israel for this past year. His platform is Arabic history and language. He is a world traveler and musician. Aspires to go into law and politics.
Michael: A high school junior. A star football center just invited to visit Harvard, Dartmouth and Yale on full scholarship. Wants to be a heart surgeon.
Jack: An 8th grader and star gymnast. His team just won the Western Championship in Hawaii.
Jonathan: An 8th grader and star hockey goalie. World traveler.
Lois: An 8th grader. She is already a world traveler. She is a violinist, singer and drama enthusiast and will be spending this summer in Vienna.
Jack: A junior in high school. He is a star wrestler and a world traveler.
Joshua: 11 years old. Josh is our youngest grandchild and possibly the brightest. World traveler.
Dee Dee: Graduated from Indiana University and runs the insurance division of her father's company.
Golan: Graduated Indiana University, The School of Business, and runs the accounting division of his father's company. Married to Amanda, a CPA.
Avi: Graduated the University of Illinois and is a brilliant lighting specialist. Getting married next year. The oldest Grand.
Now you know my gang of 20!
I am Honey to all and they are "all" my grandchildren. And that is the point. It matters not that we are not all blood relatives. What matters is this: We love each other. How special! We are blessed.