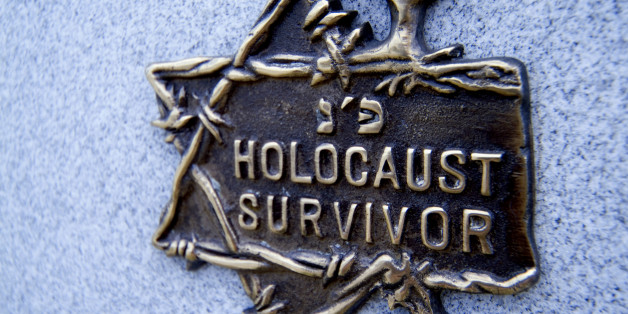 Microphone in hand, late night host Jay Leno asks a young person he meets on the street to name the first president. "Benjamin Franklin?" is the uncertain answer. "Do you know who gave the Gettysburg Address?" he quizzes another. "Uh," she says, "I can't remember the name of the actor."
A few months ago, the Philadelphia Inquirer reported on efforts to get the state legislature to require that Pennsylvania schools teach students about the Holocaust. Included was a sampling of local college students' off-the-cuff responses to questions about Holocaust history such as, where did it happen. "I have no idea. Europe?" And, when did it happen. "Was it the 1800s? I want to say three hundred years ago."
Are these halting displays of ignorance a sign that many young adults are not particularly interested in history? Yes. But do they indicate that we are losing our collective grasp of the past more rapidly in this century? No.
Most of us become more historically literate as we age, and we manage to forget how little we knew when we were young. My guess is that high school and college graduates of several decades ago would have given equally weak responses to questions about history at a similar remove.
According to the article on mandating Holocaust history, today's college students drew a blank when asked about Churchill and Normandy. Admittedly unimpressive, but the ones walking across campuses in the seventies, as I was, would have been just as stumped by names such as Lloyd George (another important British prime minister) and Verdun (another important site in France). And, except for the history majors, how many could have identified the three empires brought to an end by the Great War?
Our interest in the past tends to increase as we age. The anniversaries come and go, and we tell our kids that we remember when Kennedy was shot or Neil Armstrong walked on the moon or how we waited in line for gas during the energy crisis. For my eleventh graders, applying next fall to college, even those events are ancient history. On 9/11, they had just started Kindergarten.
The middle-aged interviewers asking the younger generation questions about our common past benefit from being that much closer to it. You won't hear them grilling college kids about quadratic equations or ribosomes or The Scarlet Letter. And I would venture that forty years from now, today's twenty-somethings, nearing retirement, will shake their heads at the lack of historical knowledge of the youth of that time.
From my perspective, we have made some progress in the preserving and teaching of Holocaust history. In 1980, at a New England boarding school, the first courses I taught in American history and Western Civilization hardly mentioned the Nazis' systematic effort to wipe out European Jewry. Older colleagues seemed hesitant to approach the topic. They knew surprisingly little about it. In the decades since then, a tremendous amount of work has been done by scholars, teachers and survivors and we do a better job, overall, of educating students about genocide and about the Holocaust in particular.
If the broader goal of New Jersey's 1994 holocaust education act is met: "to enable pupils, to understand that genocide is a consequence of prejudice and discrimination... that issues of moral dilemma and conscience have a profound impact on life... and that each citizen bears [the responsibility] to fight racism and hatred whenever and wherever it happens," that would be an achievement and more significant than whether, a few years later, they can identify Churchill or Normandy.